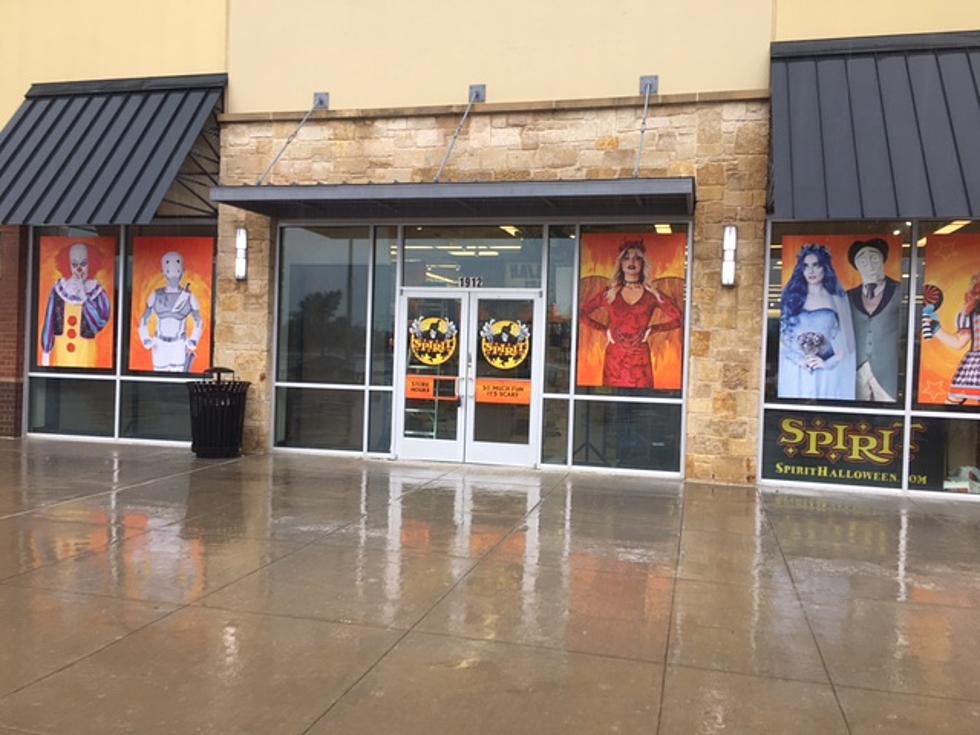 Spirit Halloween in Lawton to Open Next Week
TSM Lawton: Critter
The wait is almost over for the Lawton Spirit Halloween to reopen for the season. The countdown has begun and it's looking like they'll be opening their doors starting next week, maybe as early as Monday, August 23rd (08-23-21). The Lawton Spirit Halloween is located on the West side at 1912 N.W. 82nd Street in the same shopping center as Target and Academy Sports. It's time to get stocked up and ready for All Hallow's Eve!
I can't wait for them to open and see what all is new for 2021 they always have the coolest, craziest and scariest decor, costumes, animatronics and all kinds of other Halloween and horror themed stuff. The family and I will make repeated trips to Spirit as we get ready for this year's Halloween. We always find something to add to our collection and if you're a horror fan there's plenty to choose from.
If you'd like to get a sneak peek of what's to come visit the official Spirit Halloween website. You can browse through and purchase tons of Halloween merchandise. While I enjoy going to the site, I really enjoy going to the store. Nothing beats walking through all the aisles and checking everything out in person and seeing all the decorations and animatronics in action.
If you're looking for a job Spirit Halloween is now hiring seasonal help. You could be a part of the "Graveyard Shift." They have several different positions available from full to part time. Hit play on the video above for more details and click here to visit the official site. I would love to work there, of course all my paychecks would go right back to them.
Earlier this week the City of Lawton announced the city's "Trick or Treating" hours and plans for Halloween 2021. Click here to get all the details. Since Halloween falls on a Sunday this year we'll be celebrating All Hallow's Eve and Trick or Treating in Lawton on the Saturday before from 6:00pm until 8:00pm. The best part, we get two days of Halloween!
Hopefully the Lawton Spirit Halloween opens sooner rather than later. We're pretty sure it'll be open next week, at least that's what the website says. Looking forward to it and spending some quality time with the family as we prepare for this year's celebration.
LOOK: How Halloween has changed in the past 100 years
25 Scaredy Cat-Approved Halloween Movies
SWEET: Here are the most popular Halloween candies