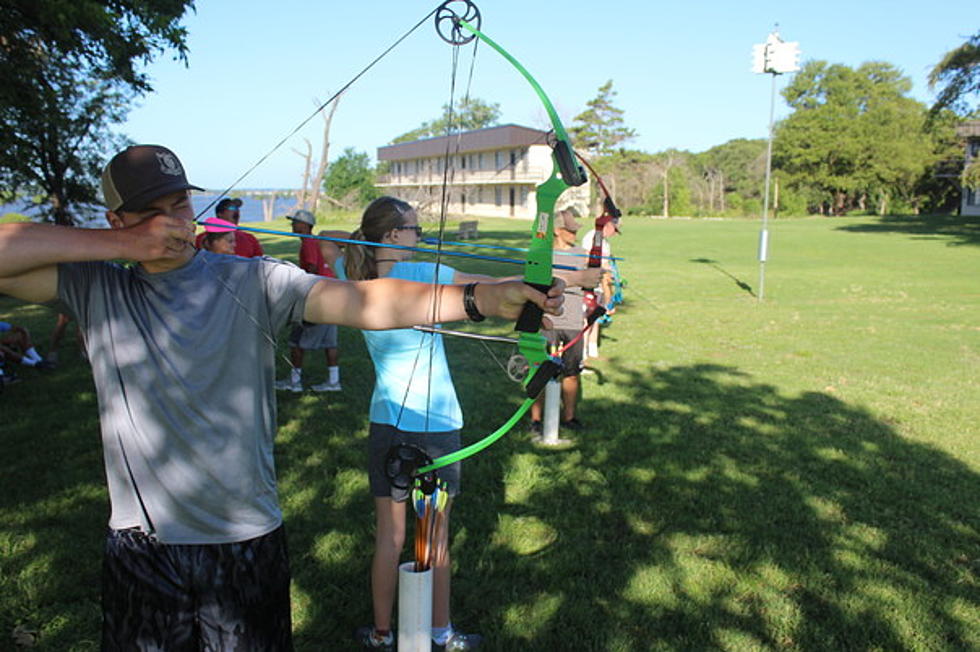 The Oklahoma Wildlife Youth Camp Is Signing Up Now
Oklahoma Department of Wildlife Conservation
One of Oklahoma's most exclusive outdoor opportunities, Wildlife Youth Camp, is currently signing up applicants for their 2022 Summer Camp. If you have a youth between the ages of fourteen and sixteen that really loves the outdoors, this is the summer program you should get them involved in.
The whole idea is not only providing a unique experience for the kids, it's one way the Oklahoma Department of Wildlife Conservation starts the early scholarship and recruitment process for future game wardens and wildlife biologists.
Alongside tons of fishing and fish-related stuff, there are the traditional summer camp activities every 80's kid remembers... Shooting guns and archery, ropes courses, leadership and confidence building, etc... but there's a catch...
Not every kid who signs up will be invited to camp. It's limited to the few that both meet requirements and impress the selection jury with their essays.
Yes, your outdoor kid will have to write an essay about why they should get that invitation to the week-long camping event... as I said, this isn't just about fun, it's about future recruitment and scholarships. Here are the particulars for who may apply...
■ Be 14-16 years of age (applicants must turn 14 prior to June 12, 2022).
■ Write an essay (about 75 words) describing why they wish to attend the camp, why they should be selected, and what they expect to learn.
■ Provide one letter of recommendation (by someone other than a family member).
■ Provide a photograph of a recent outdoor-related event or activity.
If this is something you think your kid would love, especially if an outdoor career is a definite possibility in their future, click here to apply.
Fun & Kid Friendly Oklahoma Vacation Destinations
Far too often, some bored Karen whose only personality trait is complaining about everything will say something along the lines of "There's nothing to do in Oklahoma..." That's simply not true. There is a ton of stuff to do in Oklahoma that you and the kids will love, you just have to know where to find that stuff and have the gumption to hop off the couch and go do some of it.