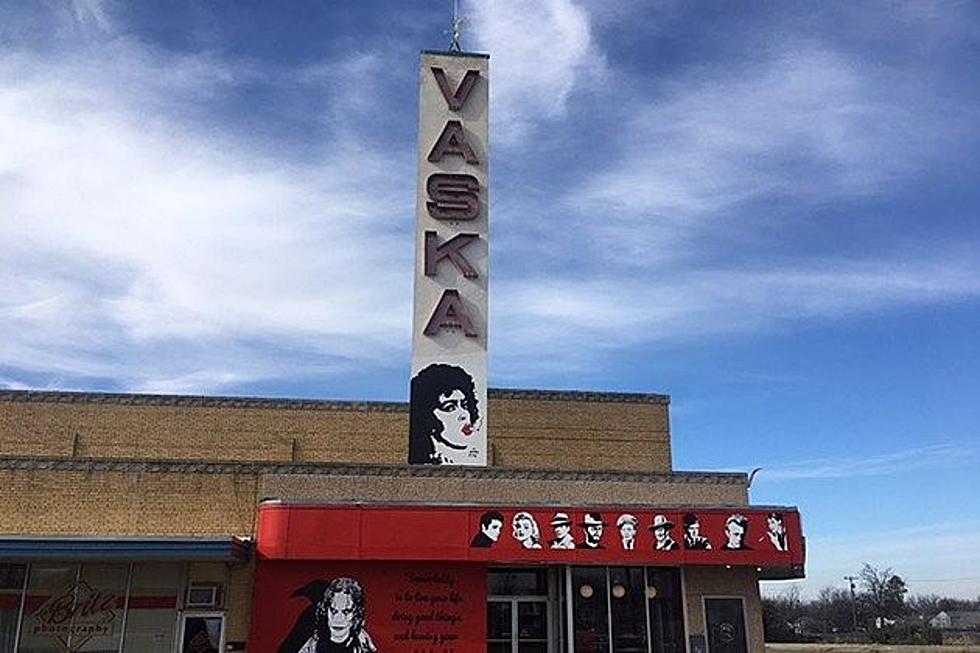 The Vaska Theatre in Lawton, OK. is Bringing Back all Your Fall Favorites for Halloween!
TSM Lawton: Critter
It's almost here, fall has arrived and Halloween is just around the corner! To help get you in the spirit the Vaska Theatre in Lawton has some very special events scheduled. They're bringing back all your favorite fall movies with interactive shadow casts. That's not all, you could win a prize by entering their cosplay contests!
It's been 4 long years since even visited Camp Crystal Lake. The Vaska Theatre will be doing a special screening of 'Friday the 13th' complete with shadow cast. This interactive experience is one you won't want to miss! I had the opportunity to go the last time and it was EPIC. Now it's back by popular demand!
They'll be showing 'Friday the 13th' with an interactive shadow cast on Saturday, October 15th and Sunday, October 16th (10-15-22 & 10-16-22). You can catch it on Saturday at 6:00-pm and 9:00-pm or on Sunday at 7:00-pm. Not only can you see one of the single greatest horror slasher films back on the BIG SCREEN. You can also enter the horror cosplay/costume contest that will take place during each showing of the movie.
Now if Jason Voorhees and 'Friday the 13th' isn't your thing and you're looking for something the whole family can get into the Vaska Theatre has you covered. They're also showing 'Hocus Pocus' with interactive shadow cast on Saturday, October 22nd and Sunday, October 23rd (10-22-22 & 10-23-22). Want even more fall fun? The Vaska will also be showing the 'Rocky Horror Picture Show' complete with an interactive shadow cast as well. That's scheduled for Saturday, October 28th and Sunday, October 29th (10-28-22 & 10-29-22). There are going to be cosplay/costume contests at these showings as well. They're bringing all your favorite fall movies back to the silver screen for Halloween. Visit the Vaska Facebook page for details.
Where to Find the many murals by Justin Hackney's Spreading PAINT in Lawton, Fort Sill.
If you've driven around town you've probably seen all the murals we have in Lawton, Fort Sill. If you take the time to look you'll notice that they're everywhere. We're lucky to have so many talented artists that share their work with us regularly by painting murals. One name you've probably heard before is Justin Hackney and
Spreading PAINT
. His work of masterful murals can be found all over town. He's done some of the very best and has painted everything from rock stars to celebrities and everything in between. He has a style all his own and has painted murals in full color, vivid transposed negative style, and in black and white. Be on the lookout for his latest mural masterpiece he's going to keep painting them so long as people want them and there's wall space. Looking forward to seeing his next one! Check out the gallery below of Justin Hackney's Spreading PAINT murals and where to find them. We'll continue to add to the gallery as he paints them.
The Dreadful Downtown Hauntings of Lawton, OK.
When it comes to ghost tales and hauntings Lawton, Fort Sill has more than a few scary stories to tell. The most active hauntings and paranormal/supernatural occurrences that have been reported seem to be centered around downtown Lawton. If you've lived here a while I'm sure you've heard a few of these terrifying tales yourself. If not check out the photo gallery below of the dreadful downtown hauntings of Lawton, OK.
The top 10 Oklahoma pumpkin patches & corn mazes
If you're looking for a place to go for a little fall family fun you're in luck! Oklahoma is home to some of the biggest and best pumpkin patches and corn mazes in the U.S. People from all over travel to the Sooner State every fall to visit these incredible farms. Not only do they offer pumpkin patches along with corn and hay mazes, they also have all kinds of other activities like petting zoos, rides, arts & crafts, food, games, haunted attractions, and a whole lot more. So no matter what your idea of fall fun is, you can find it all in one place!
Top 10 most terrifying towns & scary cities in Oklahoma
While Oklahoma is well known for its beauty and friendly people there are a few places in the Sooner State you'll want to avoid. These are the most terrifying towns and scary cities in the state. It's not that they're bad places, or plagued with crime and other negative factors. The towns and cities below have one single thing in common. They all have active paranormal and supernatural phenomenons. From ghost stories to urban legends and tragic tales. A lot of these places are well known to those who live in Oklahoma and even all over the nation. If you're looking to get scared or do a little ghost hunting you can start with the list below.