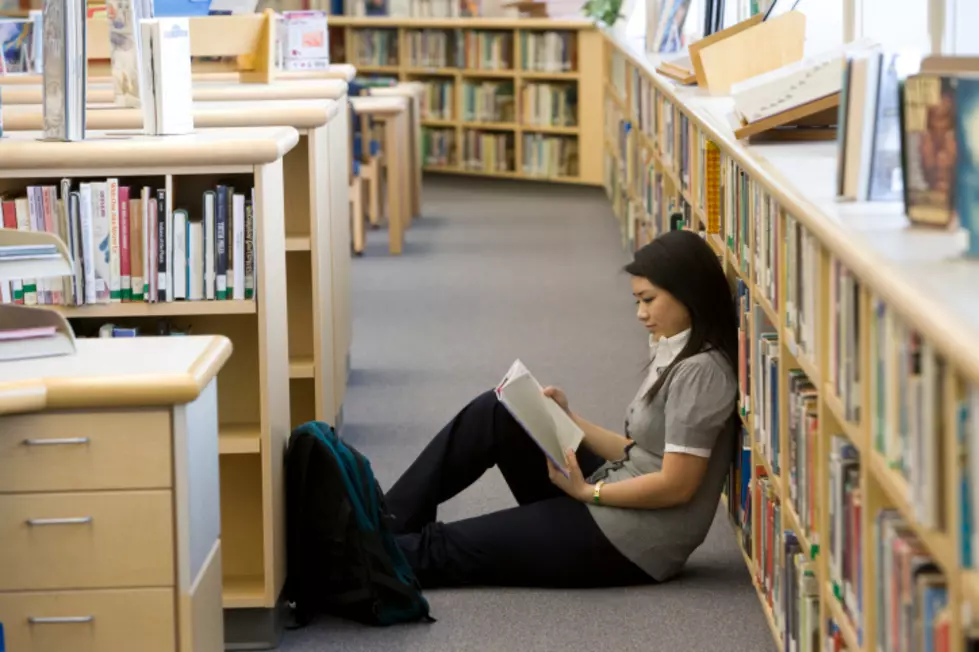 Top 5 Books Every Lawton High School Student Should Read
iStockphoto
If your kid is going be a high school senior this year, make sure that he/she reads these 5 books before heading off to college!
5

To Kill a Mockingbird - Perhaps the most recognized classic in American history, Harper Lee's only published novel is a touching tale of overcoming prejudice no matter what trials one may face. Narrator Scout tells the story of how her lawyer father, Atticus, defends a black man accused of raping a white woman. To Kill a Mockingbird is a powerful story of childhood and how the world should be.

4

1984 - In this novel, protagonist Winston Smith lives a dull life as a worker for the Ministry of Truth. When he engages in a forbidden affair with a woman in his office, Winston begins to realize how oppressive the government and Big Brother (not the TV show) are…and he wants to do something about it. If you think you've got it bad when your weirdo roommate barges into your dorm room unannounced, just remember 1984.

3

Lord of the Flies - While Lord of the Flies often ends up on the list of books to be removed from schools and libraries, it's an eye-opening and very real account of what human nature is truly like, which college freshmen most definitely need to know. William Golding's young adult novel speculates that human nature is inherently violent. A plane crash in the opening scene, hunting and bloodshed, and plenty of symbolism combine to keep readers engaged throughout.

2

Pride and Prejudice - Romance, dressing up, love triangles---this acclaimed Jane Austen novel is practically like college in the nineteenth century. The book follows Elizabeth Bennett as she deals with education, manners, marriage, and more in early nineteenth-century England. And men, just because this is a romance, that doesn't mean this is a book for you to pass up. If you can carry on an educated conversation about the dashing Mr. Darcy, what co-ed can resist you?

1

The Complete Works of William Shakespeare - Okay, you don't actually have to read everything Billy Shakes ever wrote. But you want a little more knowledge of the Bard than "Romeo, Romeo, wherefore art thou, Romeo?" Besides classic tragedies and true-to-life histories, Shakespeare also wrote some hilarious comedies (think "As You Like It" and "Measure for Measure") and coined some awesome insults, all of which will inevitably come in handy for college freshmen.