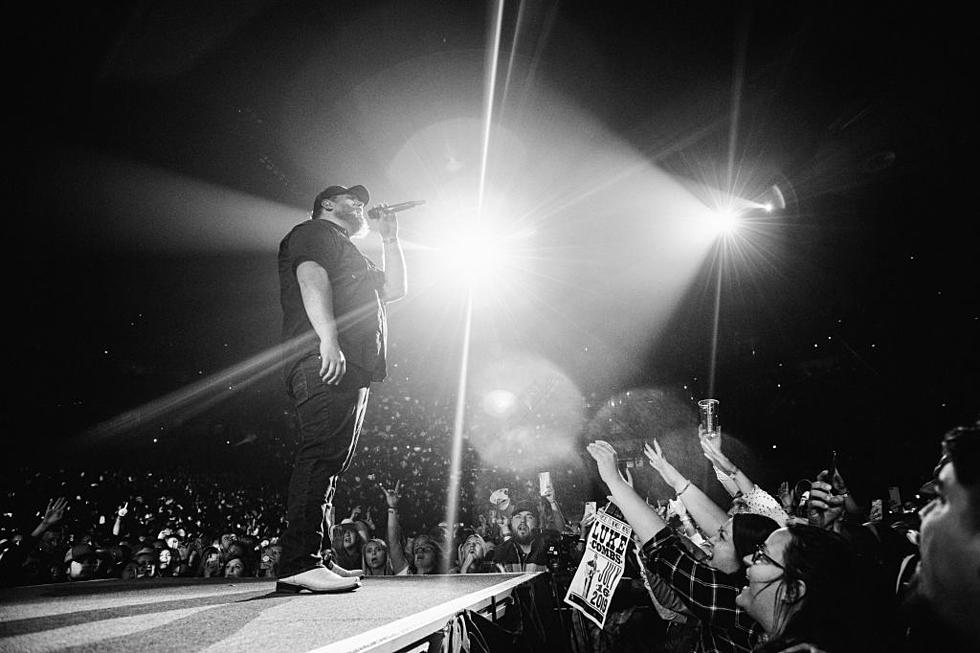 Top 5 Favorite Songs with Jeri Anderson from the Morning Crew
Getty Images
As many of you know I was out of the station for about a week and a half.  I listened some during my vacation in California, but mostly I rested and binged watched movies. That's what vacations are made of. 
Needless to say, I didn't get much time to enjoy any of the new songs that made their way to our playlist while I was gone, and once I got back in the saddle, I found that some of those songs have made their way to my own personal playlist and into my top 5 favorite songs on the air right now!
5

Blame it on You

Jason Aldean

I have been a Jason Aldean fan for years.  And when I say years, it's like almost from the beginning of his career!  I have songs saved in my personal playlist and even had one or two on my wedding playlist.  Just ask Critter!  He'll tell you that one time at band camp when I made him listen to deep, deep album cuts of Jason Aldean!  This new one from Jason really tugs at my tender heart.  Just love it.  I'm sure this one with be climbing out of the cellar very soon!

4

Just the Way

Parmalee w/ Blanco Brown

From number one a few weeks ago, this song from Parmalee and Blanco Brown, is still so easy to get into, but it was really a fast burn.  I like songs with a tilt toward pop, this one was leaning just a bit to far to make multiple weeks on the top.  I guess I'm before my time, because it's still sitting on top of our national playlist!  Still a good song for sure!

3

Somebody Like That

Tenille Arts

Tenille Arts holding strong in the middle of my favorites list.  Really happy to keep a female presence in my list as well.  It's 90's country sound is the most appealing thing and of course I'm a sucker for a love song.  Always have been and always will be!

2

Shallow

Garth Brooks & Trisha Yearwood

First I have to say, that I loved the movie, A Star is Born, all of them, and I loved this song in the movie.  Bradley Cooper and Lady Gaga nailed the perfect love song for the updated version of the movie.  I was watching Garth's Facebook live one evening and they were singing requests.  Now, you may not know this about Garth, but he knows just about every song known to man, and can play them by ear.  Someone requested Shallow and they rocked it.  Of course it got requested more often and so the actually recorded it as a single!  Bravo Garth and Trisha!  Loved it in the movie and love this version too!

1

Forever After All

Luke Combs

I hope that I can get through this without shedding a tear!  Luke Combs sings my life.  Not many know my back story, but suffice it to say that I have had many broken relationships, and never ever believed that I would find that one true one.  I know that God is in charge of that, but I just didn't believe that he could love me enough to bring that kind of happiness to lil ole me.  Well he did, just about 6 months ago now, I met (re-met) the man of my dreams.  A man that I had known most of my life.  A man whose only wish is for my happiness.  Who knew you could find your Forever After All so late in life?  Thank you Luke Combs for singing my life so well!