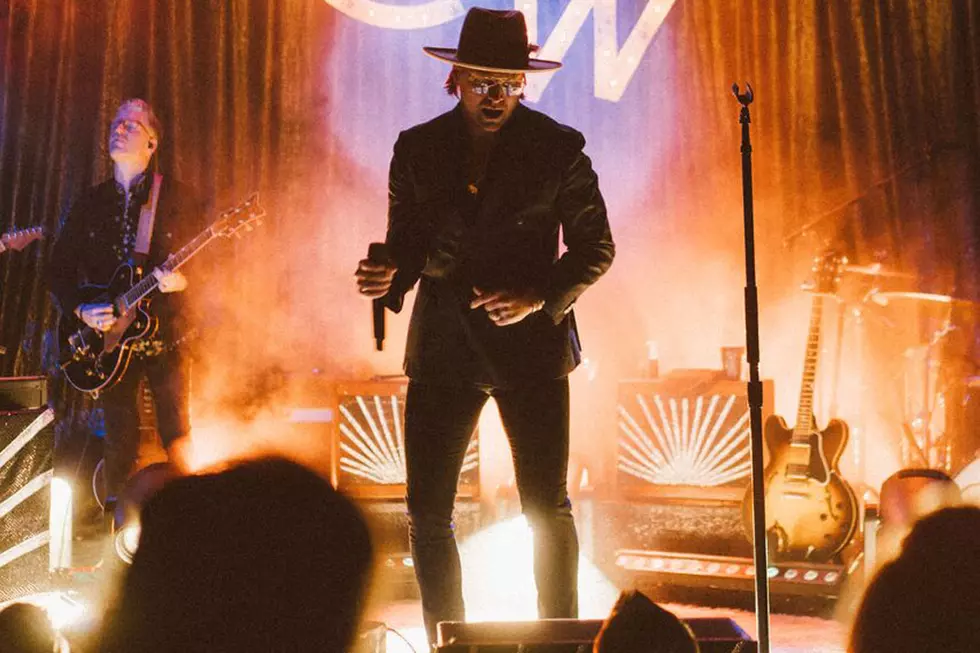 Bear Rinehart Ventures Into 'Wilder Woods' on Solo Album: 'It Was Really My Project'
Photo by Noah Wolfe
Bear Rinehart embarked on a journey of self-reflection while creating his debut solo album, Wilder Woods. 
Named after Rinehart and his wife Mary Reames' two sons, 4-year-old Wilder and 2-year-old Woods, the 10-track endeavor (and Rinehart's solo stage name) finds him tapping into personal stories he knew he had to share on his own.
"It was incredibly different, probably the biggest learning process I've done in a long time," Rinehart tells Taste of Country of an album that ponders "big questions about life." "I found that I was able to write about much more personal things knowing that I was going to be the only one singing it. It was really my project."
Even in the midst of building a successful repertoire as lead singer of popular rock band Needtobreathe, Rinehart long harbored a desire to create a solo album. What started as a collection of uptempo songs that were "outrageous in a way," he describes, he envisioned the project as individual EPs before it evolved into the idea for one cohesive album revolving around the relationship with his family.
Citing wife Mary as his "muse," he expresses a sense of vulnerability in "Mary You're Wrong," acknowledging the difficulty of being a musicians' wife, while the poignant "Hillside House" serves as a humble narrative about the life he wants to build for his family in their Nashville home. But an important aspect of the album lies in the lyrics that often serve as lessons Rinehart wants to instill in his sons.
"Sometimes the weight of decisions, will try to bury you / Don't let the shame tell you something that you know ain't true / Just 'cause you feel like a stranger, that don't mean you are / God I could use a reminder, of what forgiveness is for," he sings poetically in "Someday Soon."
"I tried to write songs to the boys that maybe they would read later on in life and go, 'that was cool that my dad thought that.' At the same time, I feel like I mostly was reminding myself of the lesson," he explains. "I want them to know it's not what they do, but who they are ... and I think that's something really important that we're going to express on the record. There's discussion about shame and guilt, things that I think get in the way of connection and families. I think the biggest thing we can teach our kids is how we live our life, and so I feel like the taking a risk part of making a record like this is probably the biggest lesson that I hope they take away. "
Venturing away from the Dove-winning band to create Wilder Woods led Rinehart out of his comfort zone, where he found himself working with new collaborators and having to define a new sound of his own. As he explores new territory, Rinehart is unsure of what lies ahead but is enthralled by the prospects, much like the vision he had of looking out into a forest, wondering what was beyond the trees.
"That's the way I would describe the Wilder Woods is it's a lot of unknowns for me in this solo project," the singer says. "I think that's me kind of running full speed into the woods just seeing what happens next."
Rinehart gives fans live insight into this journey on his headlining tour that brings him to several cities across North America and the U.K this fall. He laughs when describing the show as a cross between James Brown and Frank Sinatra, adding that he'll play "every second" of the new record, highlighting his talent for guitar-playing while continuing to push himself out of his comfort zone by incorporating dance into the show. While the tour is an introduction to Rinehart's solo persona, it also honors those who helped bring Wilder Woods to life.
"It'll be a celebration," he says.
The tour wraps up in London on Oct. 28.