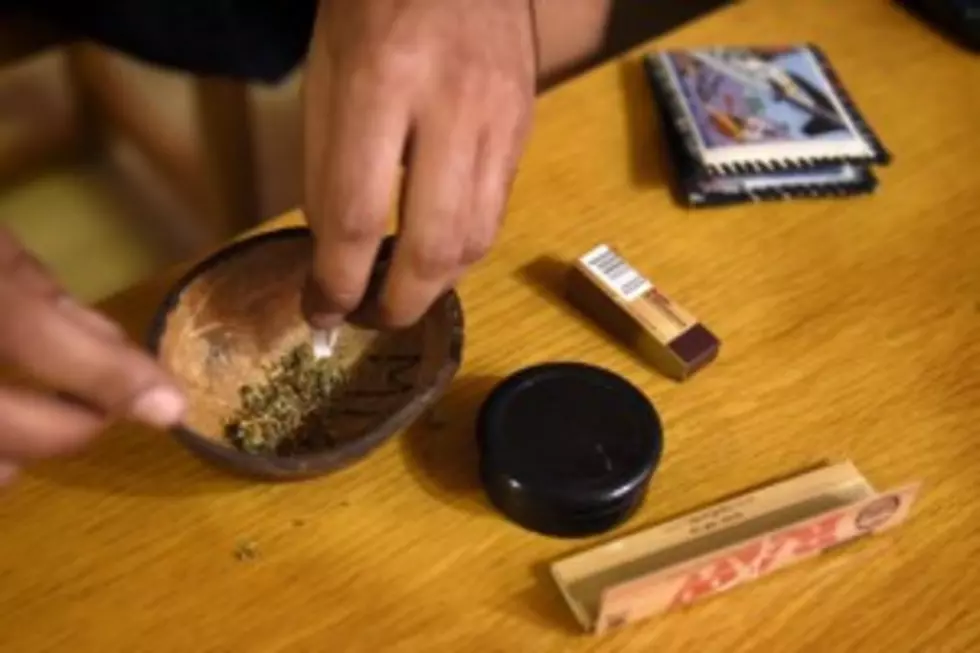 Cameron University Premiering Documentary About Legalization of Marijuana in Oklahoma [POLL]
LLUIS GENE/AFP/Getty Images
Earlier this afternoon students from the Cameron University Summer documentary class stopped by the studios to talk about their new film 'To Be Or Not To Be: Marijuana in Oklahoma.' The documentary is set to premiere next Tuesday night (07-22-14) 7:00pm CST at Cameron Theater.
For the past several months Cameron University students have been working on the new documentary, conducting interviews with Oklahoma legislators, law enforcement and citizens about the possibility of legalizing marijuana in the state. The film will present all the pros and cons as well as address the social, economic and health issues of legalization.
It's a difficult subject and one that some aren't comfortable talking about. Opinions range from one extreme to the other, if anything the documentary will certainly start a dialog which is a good thing. Some think it should be 100% legal for both medical and recreational use. Others say it should be restricted to medical only while some think marijuana shouldn't be legal what-so-ever. Seems everyone has an opinion and the documentary covers them all.
Make plans now to attend the premiere of 'To Be Or Not To Be: Marijuana in Oklahoma.' next Tuesday night (07-22-14) at 7:00pm CST at Cameron Theater. It's sure to be educational and eye opening, plus IT'S FREE! That's right it won't cost you a dime so check it out. For more information visit Cameron University's Summer documentary class event page on Facebook.
While we haven't seen the film yet we'd like to know your opinions on the legalization of marijuana in Oklahoma. Take the poll below and let us know your thoughts.