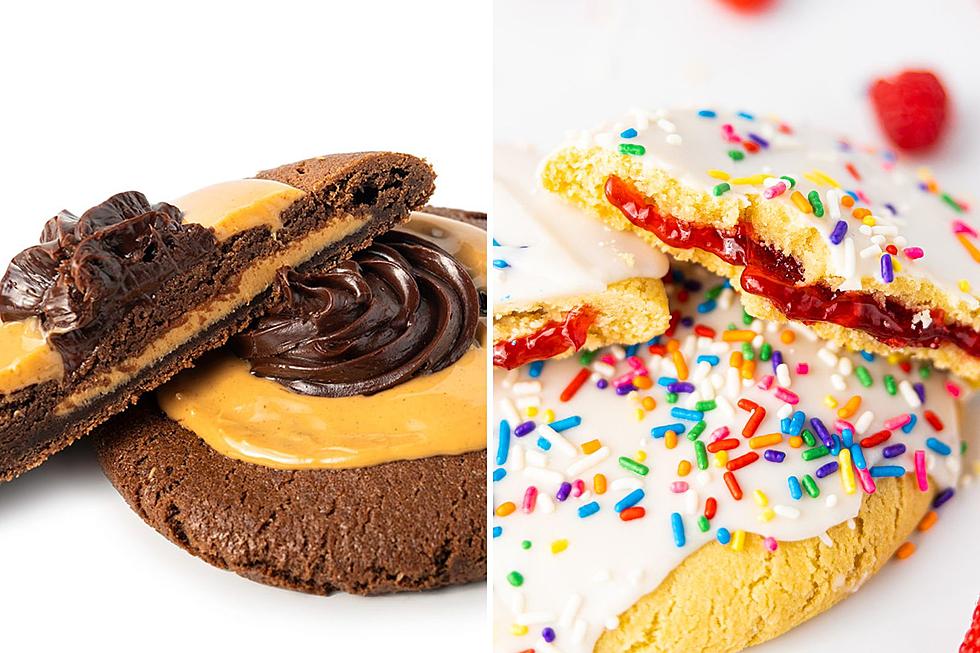 Dirty Dough Opening New Cookie Shops Across Southwest Oklahoma
Dirty Dough Facebook, Canva
There's nothing like the smell of cookies baking, and now towns across Southwest Oklahoma will be wafted with the sweet scent. Dirty Dough, a cookie franchise, has recently opened in Chickasha, Oklahoma, and will soon open in Lawton.
According to the Dirty Dough website, this cookie shop doesn't offer "cutesy, clean cookies that look better than they taste," but "cookies for real life, which can get a little messy. But, it sure is sweet!"
And from the looks of their photos online, they're not lying. Dirty Dough's cookies are not just made of cookie dough, but they have layers, mix-ins or fillings within the dough.
GOOEY GOODNESS
Dirty Dough just opened in Chickasha, Oklahoma!
According to the Dirty Dough Facebook page, Chickasha just celebrated the grand opening on Feb. 25 of its Dirty Dough location.
When will the Dirty Dough in Lawton, Oklahoma open?
If you frequent Lowe's in Lawton, you've noticed the Dirty Dough sign in the Cheek Center on the corner of 44th Street and Cache Road. So Lawtonians have been curious about when they'll be able to try these gooey, layered cookies!
As of Feb. 27, there hasn't been an update on the Dirty Dough Facebook about its Lawton location. And on its website, under "Locations," it still says "coming soon" for its Lawton location. Dirty Dough is showing up on Google maps for its Lawton location, and saying it "opens February."
Over the weekend, we saw some talk about Dirty Dough in Lawton amongst various Lawton-centric Facebook groups.
And it looks like there was a recent update on one of the posts saying that the grand opening could be sometime this week.
But, still, we haven't seen anything official from Dirty Dough, so we'll just have to wait and see! Although, we looked to see if we could put in an online order at the Lawton location and it let us start placing an order. Seems like Lawton could be enjoying some Dirty Dough by the end of the week!
The Highest Rated Local 'Cheap Eats' Restaurants In Lawton
Sometimes you just cannot eat another bite of chain-restaurant food. There's a bit of comfort in the fact you can visit any location in the country and have the same meal, but it grows tired on the taste buds. Sometimes you just need something uniquely local and preferably within your budget.
While there are higher-rated restaurants in town, they come at a steep price. Paying $12 for a lime-washed beer or glass of wine crosses the border between eating a meal and paying extra for entertainment. Here are the highest-rated local cheap eats in Lawton according to
Trip Advisor
.
9 Chain Restaurants Founded In Oklahoma
While some Oklahoma original restaurants are obvious and common knowledge, there are a few that will likely surprise you having a start in the Sooner State. At least, they were shockers to me. Whether you want burgers, BBQ, pizza, breakfast, or Tex-Mex, the tastes of Oklahoma stretch far beyond our border.