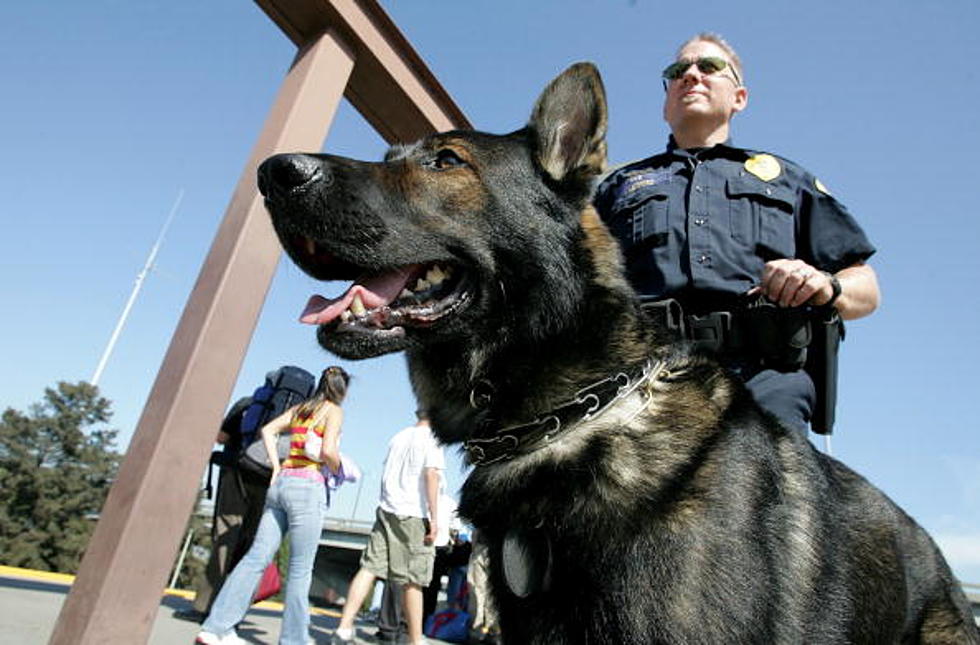 Elgin Police Welcome A New K-9 Officer
Photo by Justin Sullivan/Getty Images
There's a new sheriff in town. The town is Elgin and that new sheriff is a 3-year old Belgian Malinois from Holland named Valdemort.
The Elgin Police Department welcomed a new member to their ranks over the weekend, trained in narcotics detection, article searches and protecting his handler and other officers. Valdemort has been assigned to officer Ralph Parsons, who shares that Valdemort's strengths are two fold; he not only is able to sniff out drugs and other articles, but he also acts as a deterrent against those types of illegal activities.
Officer Valdemort was donated to the City by local businesses in Fletcher and Elgin, and his daily needs are also being covered by area donations.