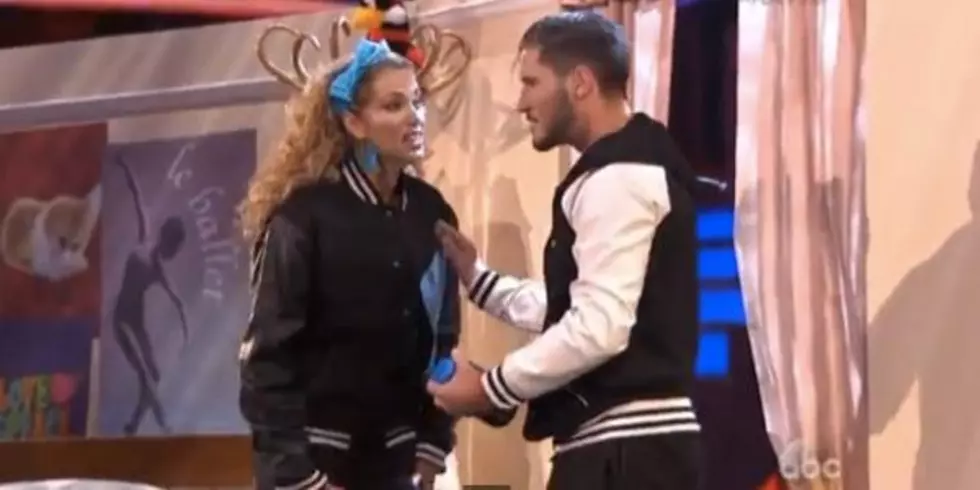 Elizabeth Berkley Recreates 'Saved By The Bell' Scene on 'Dancing With The Stars'
(Image Credit: ABC)
By far the most lampooned and talked about scene in the history of Saved By The Bell, Jesse's break down after getting addicted to caffeine pills. And it's known by those who probably never even saw the show.
Last night on Dancing with the Stars, Saved By The Bell star Elizabeth Berkley parodied herself by recreating that scene for the "Most Memorable Year of My Life" segment.
Berkley and her dance partner Val received a good response from the crowd, which included her SBTB co-star Mario Lopez, and the judges.
But now that we've seen the parody, we can't end this without watching the original scene.  Enjoy.