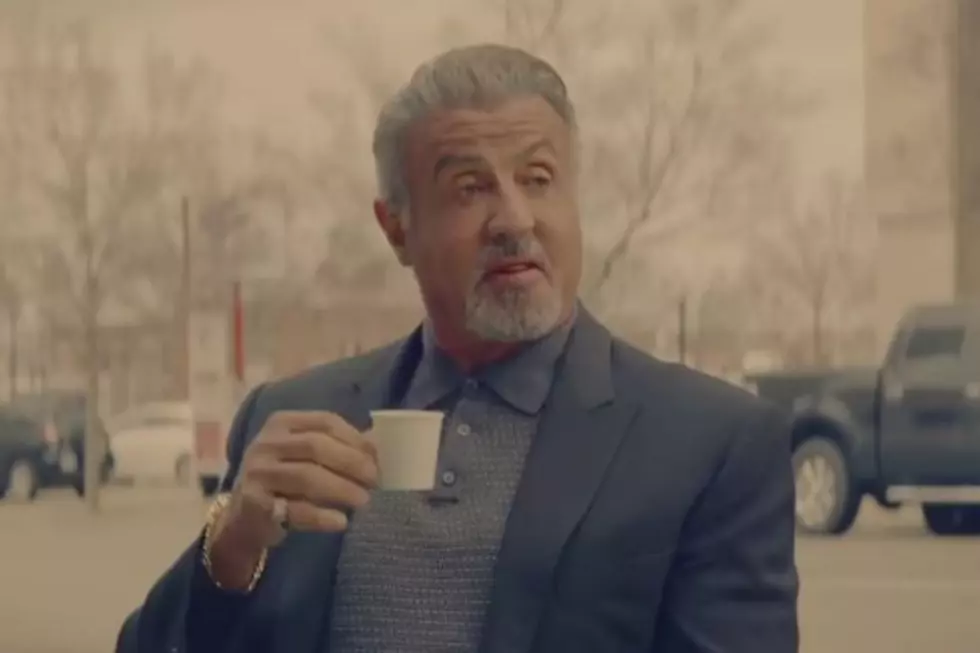 Filmed in Oklahoma Watch the Trailer for 'Tulsa King' Coming to Paramount + This Fall!
YouTube.com- Paramount Plus
The wait is almost over for the premiere of 'Tulsa King' on Paramount Plus. The new show starring Sylvester Stallone will launch this Fall on Sunday, November 13th (11-13-22) with 2 episodes airing back to back for the official launch of the new series. It will debut right after the season 5 premiere of 'Yellowstone.'
Parts of the new series were filmed in Tulsa, OK. how cool is that? Several Oklahomans were cast as extras so you may see someone you know and you'll definitely recognize the scenery and landmarks when 'Tulsa King' kicks off this November. The new series was created by Taylor Sheridan the same guy who brought us "Yellowstone" and several other shows on Paramount + and elsewhere. He'll be one of the executive producers and writers working alongside Terence Winter who's best known for his work on 'The Sopranos.'
So, what is 'Tulsa King' all about? The new series is a drama/crime show that tells the story of mobster Dwight "The General" Manfredi (Sylvester Stallone). After being sent to prison for 25 years he ends up going to Tulsa, OK. to start up a new gang in service to the mafia. That's the basics of what the new show is about. It sounds like a really cool story, I'm really looking forward to seeing it and seeing Stallone back in action!
Hit play on the video below to watch the official trailer for 'Tulsa King' on Paramount +
I can't wait to see this. With Sheridan and Winter working together on the project you know it's going to be EPIC! Both have created incredible shows and are at the top of the very best writers, producers, and creators around. They'll be surrounded by other top-notch producers and writers including Stallone, David C. Glasser, Ron Burkle, Bob Yari, David Hutkin, and Allen Coulter. Braden Aftergood is also set to executive-produce.
The cast of Tulsa King is as legendary as its writers, producers, and directors. We'll be seeing Andrea Savage ("I'm Sorry"), Martin Starr ("Silicon Valley"), Max Casella ("The Tender Bar"), Domenick Lombardozzi ("The Irishman"), Vincent Piazza ("Boardwalk Empire"), Jay Will ("The Marvelous Mrs. Maisel"), A.C. Peterson ("Superman & Lois") with Garrett Hedlund ("The United States vs. Billie Holiday"). It's an all-star cast for sure!

See the Most Epic & Unusual Oklahoma Airbnb Rentals!
Take a break from the boring and ordinary and make your next overnight stay more spectacular and memorable. These rentals are a lot more than just a place to stay, all of them could easily be a vacation destination and experience all on their own! If you're planning a staycation or vacation in Oklahoma you should definitely check out these epic and unusual
Airbnb
rentals versus booking just a plain old room at a hotel or motel. You could make your accommodations a part of the experience itself by staying at any of these amazing places in the Sooner State.
Scroll through the photo gallery below to check them out.
John Wayne: An American Experience museum Ft. Worth, TX.
If you're a fan of the Duke you have to make the trip to Ft. Worth and visit the
John Wayne: An American Experience
museum. It's located in the Ft. Worth Stockyards at 2501 Rodeo Plaza. The gallery below isn't even close to half of what you'll see there. With 10,000 square feet and several rooms, the exhibit has everything from John Wayne's early childhood to his final days. You can get up close and personal with all the costumes, wardrobe, and props that John Wayne used in his films and throughout his career. Along with all the great displays throughout the exhibit, there are quotes from the Duke, interactive video and audio sections, and most, if not all of the walls are covered in photo murals and picture collages of the Duke.
Look Inside This EPIC $6,950,000 Oklahoma mansion!
Take a tour of this incredible mansion in Oklahoma City, OK that's for sale. If you have
$6,950,000
you could be the proud new owner of this one-of-a-kind estate. It's located at
9200 N. Sooner Road in Oklahoma City, OK.
and is listed by
Kermit Brown
of
Chinowth & Cohen Realtors
.Can you imagine actually living here?
Scroll through all the pictures for a look inside and take a virtual tour of this one-of-a-kind OKC mansion.
The "Clint Eastwood: A Cinematic Legacy" exhibit Dallas, TX.