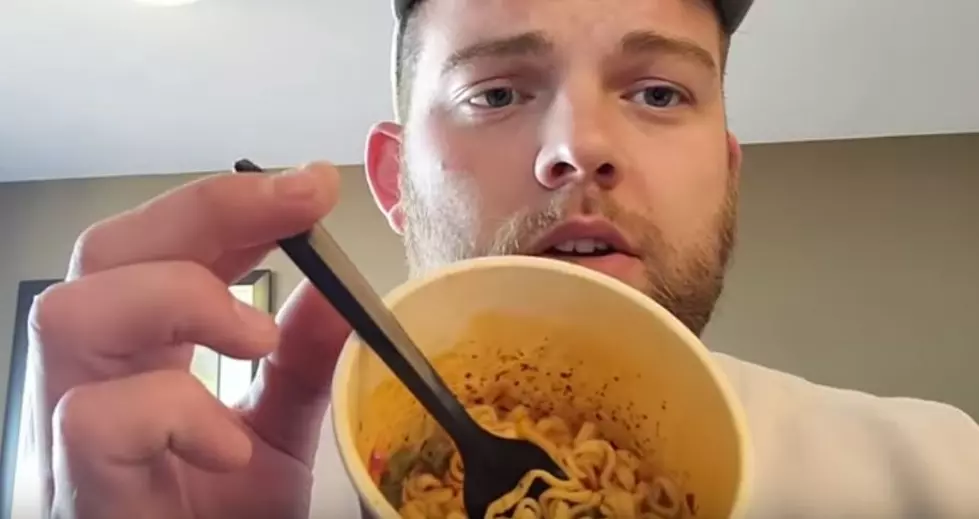 Guy With COVID-19 Tests His Taste buds With Weird Foods!
YouTube.com- Eating Weird on COVID
This guy who tested positive for COVID-19 and has symptoms including the loss of taste and smell decides to test his taste buds. He tries all kinds of weird foods and drinks to see if he can smell or taste anything. The loss of taste and smell is probably one of the most strange but well known symptoms of COVID-19.
The CDC (Centers for Disease Control and Prevention) lists several symptoms that could indicate that you have the virus including: cough, fever, chills, headache, shortness of breath or difficultly breathing, fatigue, sore throat, muscle or body aches, congestion, runny nose, nausea or vomiting and the loss of taste and smell. While I wouldn't necessarily want any of these symptoms the loss of taste and smell would be the one I'd rather have out of the long list of possible symptoms. It would still suck, but could be fun too.
I could eat all the things I dislike and are more than likely healthier for me since I couldn't taste or smell it. Things like vegetables for example. Normally I won't eat them unless they're in something with meat, or taste like meat. You know, stew and stuff like that. I could also clean out the fridge and pantry of food that's been sitting around not being eaten. After the fun of that I'm sure it would get old quick. Plus I'd prefer to be able to taste my steak, pizza, tacos, BBQ, turkey, bacon and other favorite foods.
Can you imagine if you had this symptom of COVID-19 during Thanksgiving? That would totally suck. You wouldn't be able to taste the turkey, dressing, sweet potato  casserole, mashed potatoes with gravy, green bean casserole or all the pies and deserts. That alone will make you want to take all precautions to avoid the virus! Stay safe and healthy out there and if you have this symptom I hope it goes away before the holidays!
20 Words and Phrases That Are So 2020