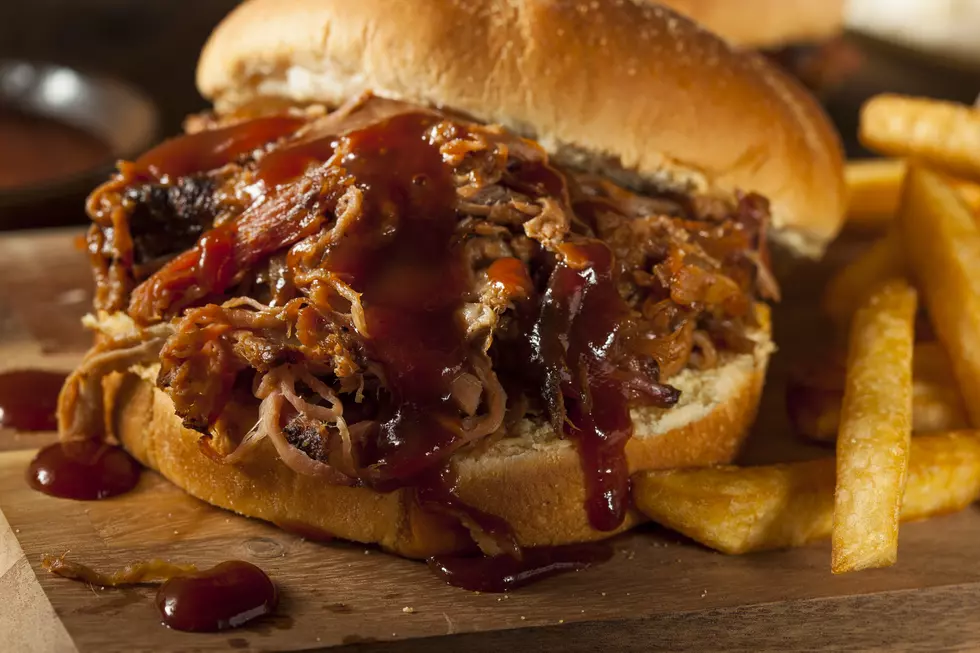 How Did BBQ Pork Become The OK State Meal?
bhofack2
Did you know that Oklahoma has an official state meal? Voted on and made official in 1988. It consists of any of the following dishes put together to make up a meal.
Fried Okra
Squash
Cornbread
BBQ Pork
Biscuits
Sausage Gravy
Grits
Corn
Black-Eyed Peas
Chicken Fried Steak
Strawberries
Pecan Pie
If you can overlook the fried okra and grits, those are some solid items to make up a meal with, except the random BBQ pork suggestion.
How in the world did Oklahoma choose BBQ pork as an official state dish? We're not known for BBQ pork... That's the Delta and Carolina's. They're known for their BBQ pork. It's either too vinegary or too sweet with molasses sauces, but that's what those Southern states are known for. Oklahoma is not known for BBQ pork. If anything, Oklahoma's known for our brisket. Texas tries to say it's theirs, but you should know the BBQ brisket comes from the Sooner State. So does the only acceptable BBQ sauces known to man, but that's for another time and discussion.
Before you pop off and suggest "Maybe they meant ribs." They didn't. Otherwise, it would state BBQ ribs. Then I got to thinking about the time at which they tossed this dish into the pile of foods to be voted on. The 1980's was the period of time that pulled pork took off across the United States. It had always been there in the South, but not across the plains. We did brisket remember? While brisket has always been an expensive premium cut at the meat counter, pork really wasn't.
In the 80's, the pork industry was on the brink of collapse.  If you didn't know, Oklahoma used to be a major pork producer back before the government made everyone kill off their livestock due to a disease outbreak. Perhaps this was the states way to give a boost to a failing industry. Trying to boost those hog farms back into the black. If you think about it, this was about the same time you started hearing "Pork: The Other White Meat" in commercials. The country was trying to renew and aid the hog farms that had been hit so hard. It was dirt cheap, delicious, and easy to make in a ton of different ways. Still, I digress, BBQ pork isn't an "Oklahoma" dish. Brisket is.
Come back next week and I'll explain why fried okra and grits are the worst dishes on the state meal.