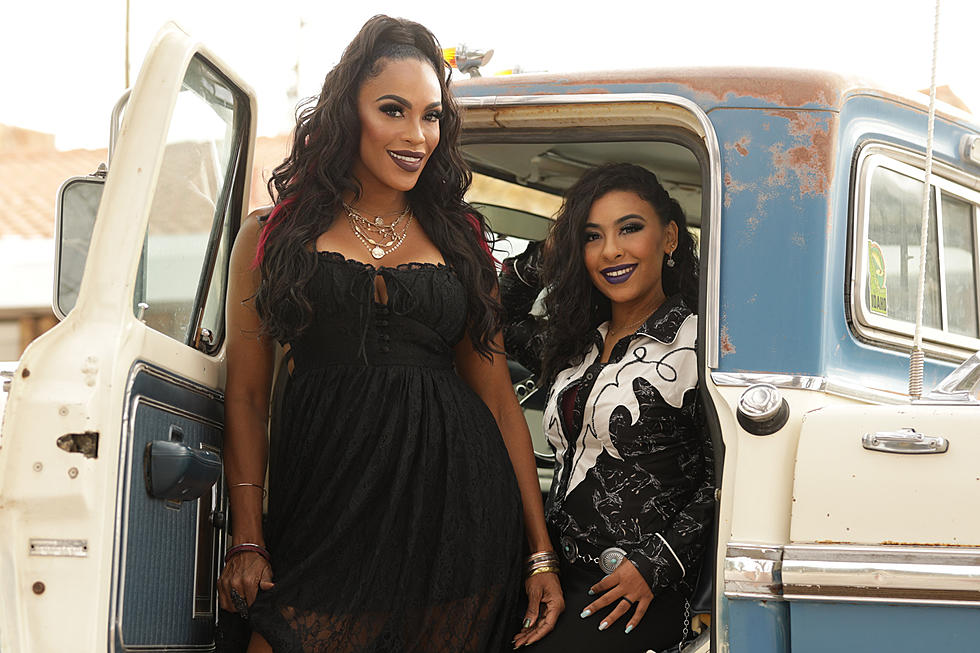 Mother/Daughter Duo HuneyFire Demand the Truth in New Song, 'Manswer' [Exclusive Premiere]
Robert John Kley
Mother/daughter country duo Huneyfire have recorded an anthem for frustrated women everywhere with their new song, "Manswer." The duo are premiering the fun new country-rock track exclusively via Taste of Country.
"Manswer" finds HuneyFire demanding that a man shoot straight for once.
"I asked you a question, straight up / No backpedal, roundabout, downplay side-step / Come on, wake up / I didn't just fall off of this turnip truck / Hey two-timin' side-stepping dancer / I asked you a question / Don't give me a manswer," they sing in the chorus.
HuneyFire consists of mother Cheaza Figueroa and daughter Marriana Nevarez. The duo's press materials describe them as an Afro/Latina country-rock duo, and they have impressive musical roots as part of their family. Figueroa's mother was Stonye Figueroa, one of the legendary Ikettes who served as backing vocalists and dancers for the Ike & Tina Turner Revue. Nevarez' father is Alfred Nevarez, one of the founding members of the pop vocal group All-4-One.
Nashville songwriter Caitlin Evanson wrote "Manswer," and Figueroa co-produced the track with Jason Pennock.
"'Manswer' is the perfect anthem for any woman that's done beating around the bush with a man when it comes to getting a clear answer!" the duo tell Taste of Country. "It's edgy and it's country. We love it!"
"Manswer" is the lead single from the duo's upcoming album. The song is set for official release on Friday (March 24). It is currently available for pre-save.
The 50 Best Ever, Country Music Duets, Ranked
Country music is well known for its collaborations, and there is no shortage of duets within the genre's lifespan. But we've cut it down to 50 of the genre's most memorable duets over the past several decades, as you'll see here.