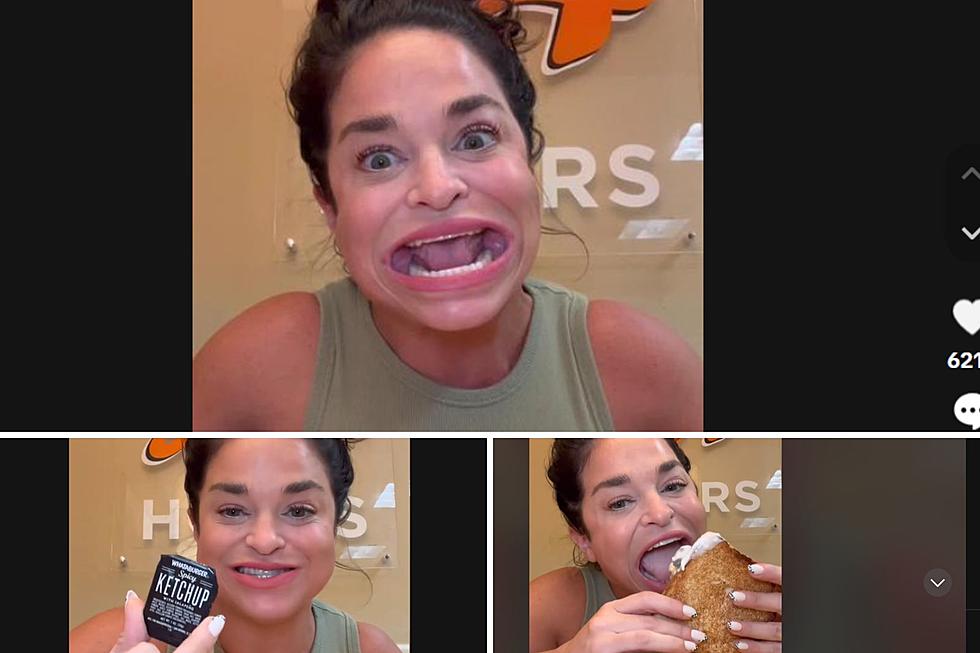 Whataburger Got a Visit from the Woman with the World's Largest Mouth!
@SamRamsdell5 via TikTok
The world's largest mouth has finally had some Whataburger!
Guinness World Record for World's Largest Mouth Gape
Meet Sam Ramsdell, she's a TikTok star who in 2021 became an official Guinness World Record holder for the largest mouth gape, for a female. Just how big is her mouth? Ramsdell's mouth measures at 6.52 centimeters wide, or roughly four inches.
Ramsdell was recently in the Lone Star state where she explored the Alamo City and even appeared at a taco eating contest. But I think the highlight of her trip had to be her first trip to our beloved and sacred place: Whataburger!
Enter your number to get our free mobile app
So what did our big-mouthed queen order on her first trip to heaven? She of course shared it on TikTok!
Imagine how much Whataburger she could fit in her mouth? Am I kind of jealous? A little!
Well, it looks like she has officially become a fan! It also would appear as though she became a big fan of that gravy and the Spicy Ketchup; who could blame her?!
Of course, all our fellow Texans were super happy to see that she enjoyed her trip to Texas and that she loved Whataburger; of course, we wouldn't stand for any Whataburger slander! And, of course, many began giving her suggestions of where to go while she was in the Lone Star state, where a fellow El Pasoan suggested:
If you are in San Antonio stop by El Paso tx and try chicos tacos!
I wonder how Ramsdell would enjoy our Chico's, and also, I wonder how many tacos she could fit in her mouth!
CHECK OUT THE TEXAS WHATABURGER COLLECTON