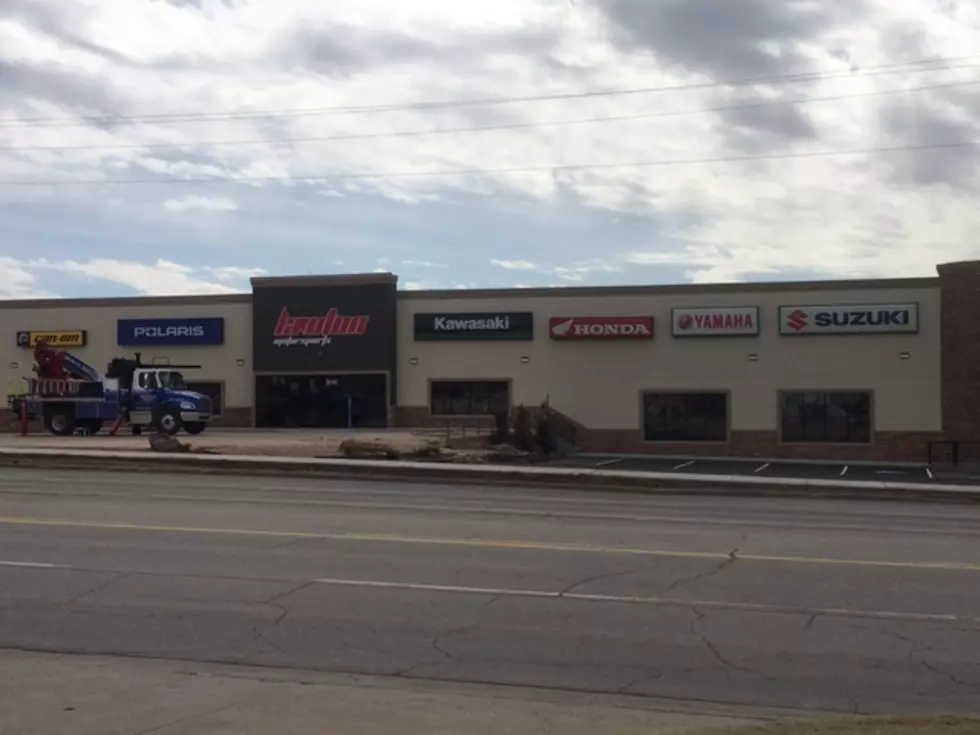 Lawton Motorsports Has Reopened At Their New Location!
TSM Lawton: Critter
Last Friday (02-26-21) Lawton Motorsports reopened in their new location at 5110 N.W. Cache Road near the corner of 52nd Street and Cache. If that address sounds somewhat familiar that's because Lawton Motorsports use to be there back in the day. They moved awhile back and were right next door to Lawton Kia, kind of behind Braums off Cache Road. But they're now back to the original location. It's much, much BIGGER as they've added on and expanded both the show room and service departments. It's a huge dealership and takes up most of the corner. I can't wait to see the inside and all the inventory they have now! 
They've been working on the new site for awhile now and just recently completed all the major construction for the new dealership. We've been watching over the past couple of months, anxiously awaiting the word that they would be officially in the new building. It's perfect timing too with Spring right around the corner and warmer temperatures in the forecast. Lawton Motorsports has motorcycles, dirt bikes, ATVs, side by sides and water craft from all the top brands: Can-Am, Honda, Kawasaki, Polaris, Suzuki and Yamaha. They carry both new and preowned inventory and have a top notch parts, accessory and service departments.
I'm sure a grand reopening event or day is in the works so we can all check out the new place and all the improvements, not to mention all the bikes, water craft and other cool stuff. An official ribbon cutting ceremony has been scheduled for Friday, March 12th (03-12-21) with the Lawton Chamber of Commerce. Maybe that weekend they'll have a grand opening celebration. Either way I'm definitely going to stop by and check it out. For more information and for store hours visit the official Lawton Motorsports website.
See the Must-Drive Roads in Every State