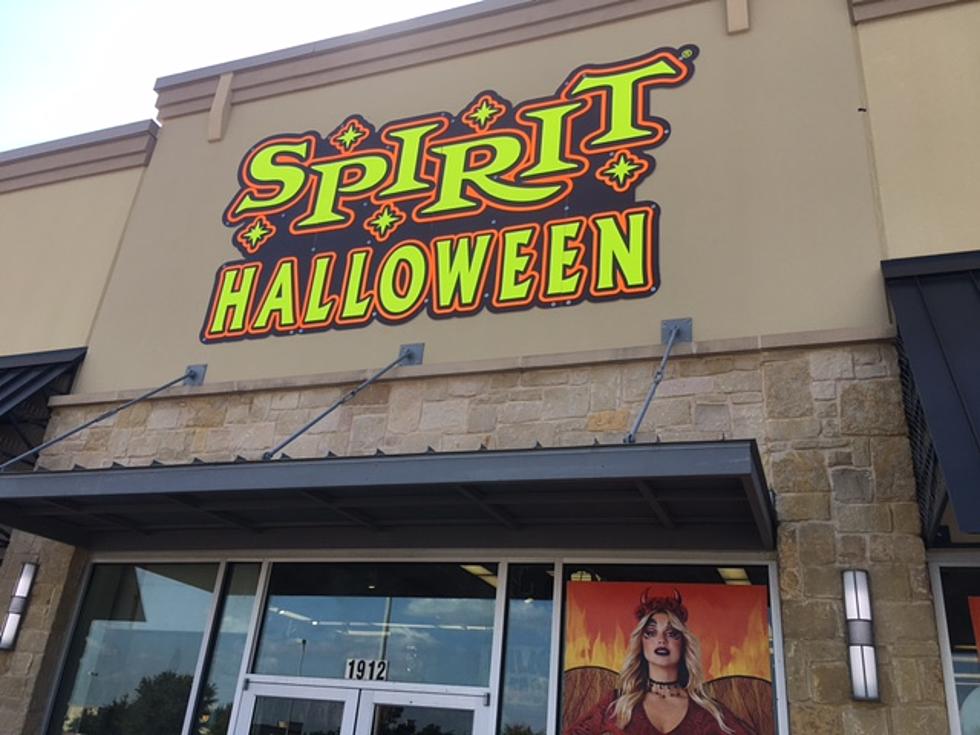 Lawton, Oklahoma Will Open Two Spirit Halloween's This Year
Critter
If you spend time on the various Lawton Facebook community pages, you've probably seen the announcement and call for applications to one of America's greatest outlets of fun, Spirit Halloween. What you may not know is that the retailer will open two locations in Lawton this year.
You know fall is making its way down from the frozen north when you start seeing preparations for Spirit Halloween. It has to be the most successful Halloween-themed business in the country. Springing up in small towns and big cities alike, they are all about spreading the spooky joy... and making money selling really cheap imported goods... but mostly the spooky joy. It's a fun place to take a date.
Throughout its history, Spirit usually opens up wherever there was open space and a people. I remember the first location in Lawton was inside the mall. I remember them taking over the void that Big5 Sporting Goods left (where BootBarn is now), and in the last few years it seems they've existed out on 82nd, but 2022 will feature two new Lawton locations for this spooky store.
These two new Lawton locations may seem randomly out of the ordinary, but something ties these two locations together... They were both previously Galleria Furniture locations while the Lawton franchises lasted. Now it seems Spirit Halloween will step in to briefly fill that void.
If you're looking for work, Spirit seems like the modern equivalent of the classic record store. If you love Halloween, I couldn't think of a better place to get paid to be surrounded by spooky stuff.
If you'd like to apply, click here and good luck.
Take a look inside this epic 1960s retro motel in Oklahoma!
It's the ultimate retro vintage motel stay in the Sooner State! If you've ever wanted to step back in time and experience the "good old days" once again, or maybe for the very first time, you're in luck. Take a break from the usual, boring, and mundane hotel room by booking a stay at this 60s-style motel in Oklahoma City, OK.
The Classen Inn
is one of the most unique and colorful motels in the state, if not the entire nation. It was originally built back in 1963 and has been completely remodeled, refurbished, and reimagined. If you're looking for a place to stay while on vacation, staycation, or on a weekend getaway why not make your accommodations a part of the vacation fun by staying at the Classen Inn in OKC.
You can click here to book your stay.
Scroll through the photo gallery below to take a virtual tour of this EPIC 1960s retro motel!
Look Inside This EPIC $6,950,000 Oklahoma mansion!
Take a tour of this incredible mansion in Oklahoma City, OK that's for sale. If you have
$6,950,000
you could be the proud new owner of this one-of-a-kind estate. It's located at
9200 N. Sooner Road in Oklahoma City, OK.
and is listed by
Kermit Brown
of
Chinowth & Cohen Realtors
.Can you imagine actually living here?
Scroll through all the pictures for a look inside and take a virtual tour of this one-of-a-kind OKC mansion.
See the Most Epic & Unusual Oklahoma Airbnb Rentals!
Take a break from the boring and ordinary and make your next overnight stay more spectacular and memorable. These rentals are a lot more than just a place to stay, all of them could easily be a vacation destination and experience all on their own! If you're planning a staycation or vacation in Oklahoma you should definitely check out these epic and unusual
Airbnb
rentals versus booking just a plain old room at a hotel or motel. You could make your accommodations a part of the experience itself by staying at any of these amazing places in the Sooner State.
Scroll through the photo gallery below to check them out.