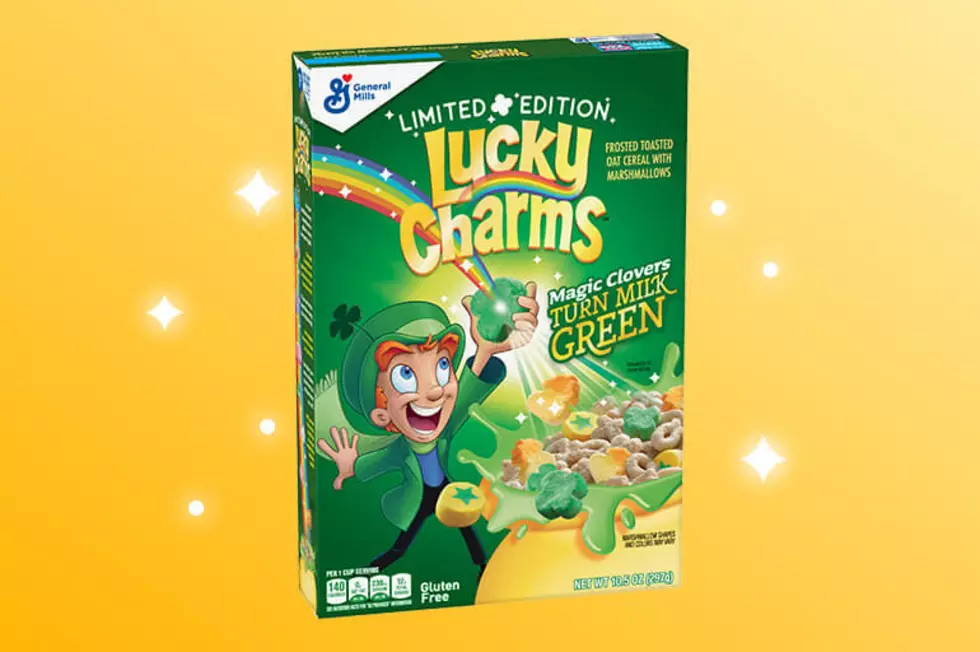 New Limited Edition Lucky Charms That Turn The Milk Green
General Mills- Lucky Charms
Just in time for Saint Patrick's Day General Mills is releasing a special limited edition Lucky Charms cereal with "magic clovers" that turn the milk green. I can't think of a better way, at least with breakfast cereals, to kick off St. Paddy's Day than this! It'll be here before you know it, St. Patrick's Day is Wednesday, March 17th (03-17-21). So start searching the stores now for your box of Lucky Charms before it's all sold out! 
This must be the month for strange foods and special limited editions. Last week Kraft announced their limited edition pink candy flavored mac and cheese for Valentine's Day. It's not in stores, you have to enter to win it. If you're interested click here to go to the official entry page. I can't imagine eating pink candy flavored mac and cheese, but who knows it might be delicious! I'm definitely going to enter to win a box for sure.
Being a breakfast cereal connoisseur I'm super excited for the new Lucky Charms. I'll be keeping an eye out for it every time I go to the store  Now normally when you eat :Lucky Charms the milk turns a grayish purple color due to all the different colored marshmallows. But now thanks to the incredible breakthroughs in food technologies and the "magic clover" marshmallows the milk will turn green. How awesome is that?
I'm a fan of Lucky Charms but have to admit that Boo Berry is my all time favorite! It's the absolute best and one of, if not the only, blueberry flavored cereals out there. I love all the General Mills Monster cereals: Count Chocula, Franken Berry and Boo Berry. Like the McRib they're only available for a limited time, right before Halloween. I wish we could get them all year long but I usually stock up when they first come out.
KEEP READING: 3-ingredient recipes you can make right now