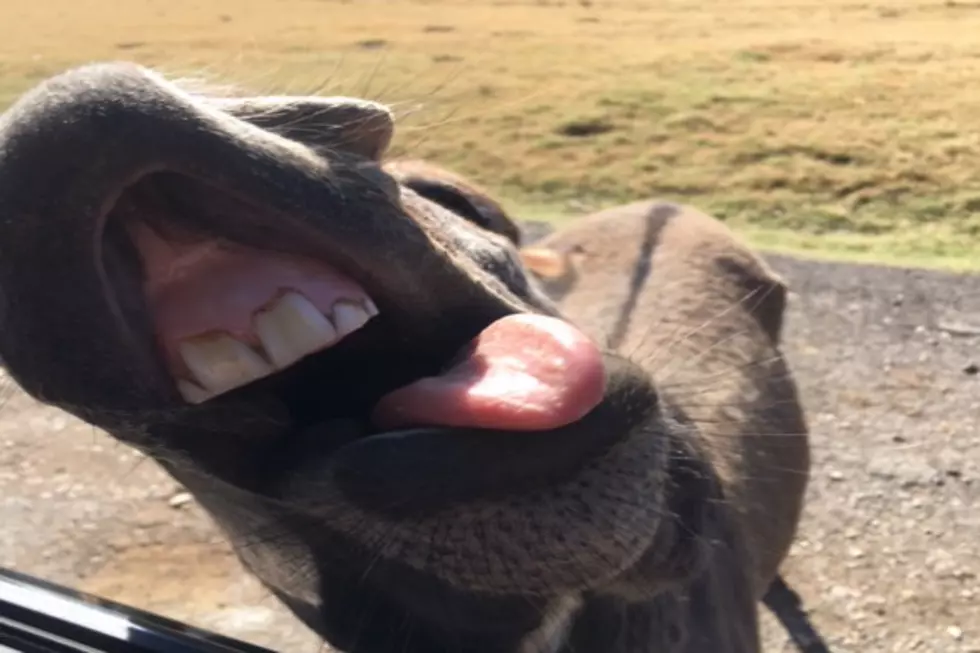 Take a Quick Daycation & Feed the Animals at Arbuckle Wilderness in Davis, Oklahoma
TSM Lawton: Critter
The family and I were getting restless and were looking for something to do. We wanted to go on a little day-cation to someplace we'd never been before or haven't been to in a while. We also wanted to get there and back in a day and we found the perfect place, Arbuckle Wilderness. It's The perfect daycation getaway!
You'll love seeing & feeding all the animals at Arbuckle Wilderness
After a little searching and deciding we ended up going to Arbuckle Wilderness in Davis, OK. It was only an hour and a half away from the house and the perfect spot for a daycation. The whole family had a blast and if you've never been you have to go. It's a drive-thru safari-type zoo with all kinds of animals. They're roaming free and you can even feed them. Before you hit the trail make a quick stop by the gift shop for some food and get ready for a great time! The animals will come right up to the car to be fed.
Hit play on the video below to learn more about Arbuckle Wilderness in Davis, OK.
We had the best time and I couldn't stop laughing seeing the wife and kids' reactions and having various wild animals surround the car and try and put their heads in. Not to mention all the funny faces they'd make and noises. I haven't laughed so hard in a long time. There are all kinds of animals from exotic to every day and everything in between. My favorite though was the donkeys, they were hilarious!
While you're in Davis, OK. you have to stop by Turner Falls Park
It's a beautiful drive and quick to get there. Plus you're right next door to
Turner Falls Park
and all those incredible
Arbuckle Mountain Fried Pies
. Those are worth the drive alone, absolutely delicious. If you're a peach fan you have to try the peach ones they're life-changing. The whole day was awesome and we all had a great time, we'll definitely go back and load up on fried pies for the return trip!
The top 10 Oklahoma pumpkin patches & corn mazes
If you're looking for a place to go for a little fall family fun you're in luck! Oklahoma is home to some of the biggest and best pumpkin patches and corn mazes in the U.S. People from all over travel to the Sooner State every fall to visit these incredible farms. Not only do they offer pumpkin patches along with corn and hay mazes, they also have all kinds of other activities like petting zoos, rides, arts & crafts, food, games, haunted attractions, and a whole lot more. So no matter what your idea of fall fun is, you can find it all in one place!
The Beauty Of Southwest Oklahoma
Too many people spend too much time complaining about being in Southwest Oklahoma. If only they'd shut their mouths and open their eyes from time to time, then they'd see the true beauty of this place.
Getaway, Relax, Unplug & Unwind at Oklahoma's Premier & Most Luxurious "Glampgrounds" Located in Lawton, OK.
Where To See Fall Colors In Oklahoma
Whether it's the feeling you get when you see falls warm colors in the trees, or the comfort of a memory you recall from a younger time in your life, there are places in Oklahoma to see the beauty of autumn.