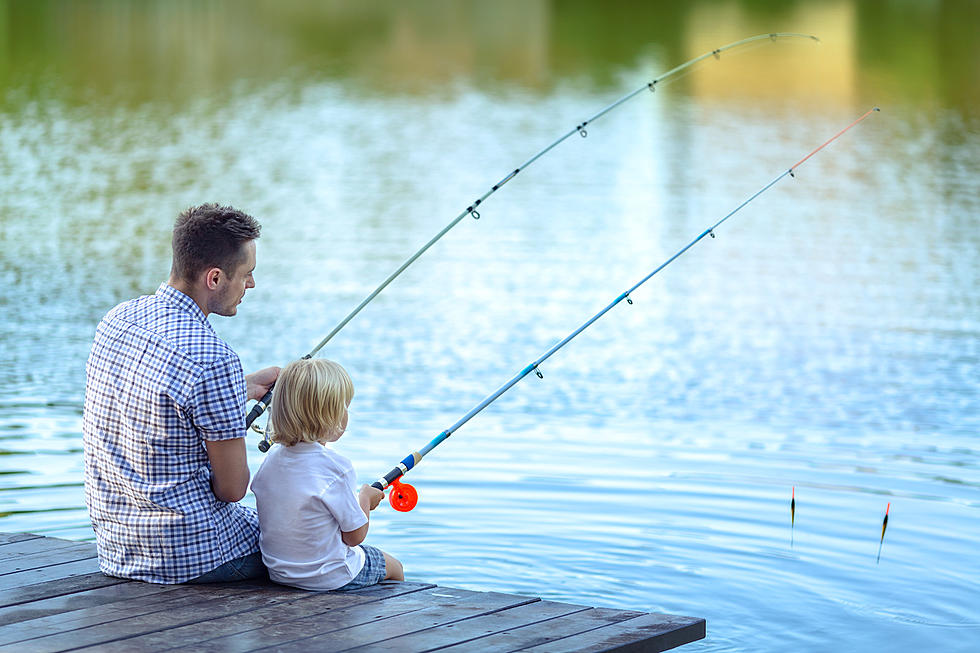 Oklahoma Free Fishing Days Return In 2023
Deklofenak
It's back. Get ready for free fishing days in Oklahoma. It's an opportunity to go fishing FOR FREE without having to purchase a license from the state. You'll have 2 full days to hit the lakes, ponds, creeks, and rivers.
GET ALL THE DETAILS ON OKLAHOMA'S FREE FISHING DAYS BELOW
Free fishing days happen the first weekend in June every year in the Sooner State. So this year we'll be casting and catching fish FOR FREE on Saturday, June 3rd and Sunday, June 4th (06-03-23 & 06-04-23).
Get ready Free Fishing Days in Oklahoma returns next month on June 3rd and 4th 2023
This is statewide so no matter where you live in Oklahoma you can grab a pole, and the tacklebox to spend some time off the concert in the great outdoors. Or hit the local parks and ponds in your area and go fishing.
SCROLL DOWN TO SEE THE TOP 10 FISHING LAKES IN OKLAHOMA

It's also a great way to introduce new people, especially kids and young adults to the sport. So if you're into fishing and go regularly grab a friend or family member and take them out that weekend to do a little fishing.
Free Fishing Days are perfect to introduce new people to fishing and the great outdoors
Free fishing days include local and state parks, lakes, ponds, rivers, and other waterways throughout the state. However, some locations or private places may still require a fee so double-check to make sure.
TAKE A FRIEND OR FAMILY MEMBER FISHING & INTRODUCE THEM TO THE SPORT
For more information on free fishing days visit www.takemefishing.org here. You can also visit the official Oklahoma Department of Wildlife Conservation website by clicking here. Free fishing days are back in 2023.
Oklahoma's Ten Best Fishing Lakes
If you know, you know. When it comes to fishing, not all lakes are equal. While you can fish and catch fish in just about every body of water in the Sooner State, there are only a handful of lakes Oklahoma anglers get serious about.
Here are the top fishing lakes in Oklahoma.
Check out Oklahoma's premier glampground getaway
Unique Things to Do in Oklahoma City
There is no shortage of things to do in OKC. While there are a handful of things everyone knows about--OKC Zoo, Myriad Gardens, Bricktown, etc-- there are even more lesser-known places to experience one-of-a-kind Oklahomaness. Some things cost a little money, others are completely free, but it's all fun for the whole family.
Five epic & unusual Oklahoma Airbnbs you should check out
Take a break from the boring and ordinary and make your next overnight stay more spectacular and memorable. These rentals are a lot more than just a place to stay, all of them could easily be a vacation destination and experience all on their own! If you're planning a staycation or vacation in Oklahoma you should definitely check out these epic and unusual
Airbnb
rentals versus booking just a plain old room at a hotel or motel. You could make your accommodations a part of the experience itself by staying at any of these amazing places in the Sooner State.
Scroll through the photo gallery below to check them out.