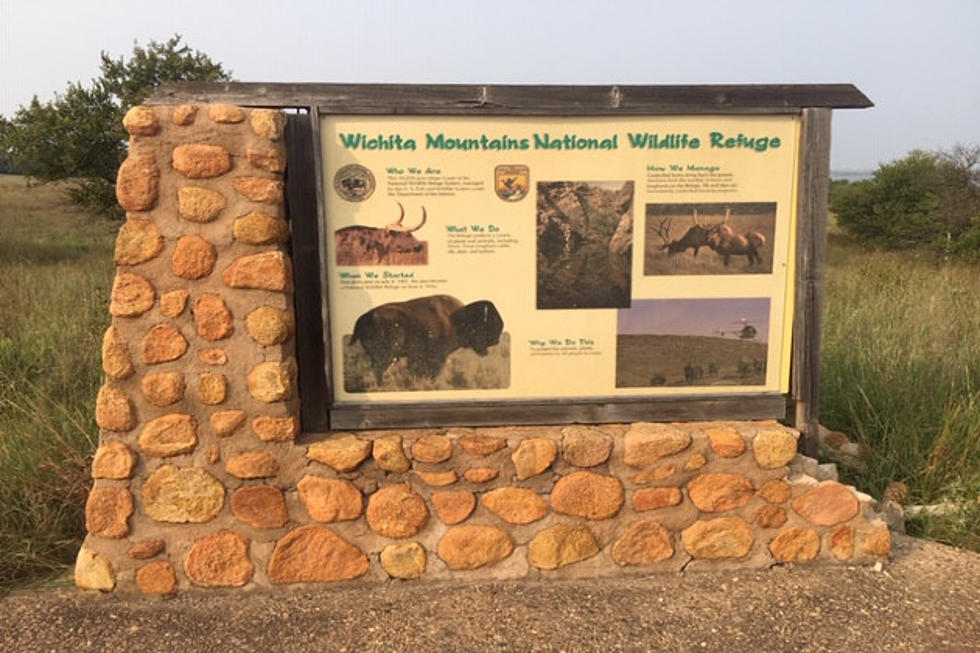 Hit the Trails & Take a Drive up Mount Scott at the Wichita Mountains Wildlife Refuge
TSM Lawton: Critter
The family and I were sitting around trying to think of an activity we can all do together that doesn't cost too much, or even better, free. Well, after we started listing "things to do" hiking came up and everyone agreed we'd hit the trails. It's the perfect day trip, or weekend activity that will get us all outdoors and off the couch.
SCROLL DOWN TO TAKE A VIRTUAL TRIP UP MOUNT SCOTT AT THE REFUGE
Living in S.W. Oklahoma we're literally surrounded by great hiking, camping, and outdoor activities galore. With the Wichita Mountains Wildlife Refuge right here and only a few miles away. So why not take the short drive and get some quality time off the pavement and even get some exercise and fresh air while you're at it?
Looking for something to do? Head to the Wichita Mountains Wildlife Refuge in Lawton, OK.
I've lived in Lawton, Fort Sill for most of my life and have been to the refuge hundreds of times, but there are still plenty of new places to explore. It surprises me how many people who live here that have never been to the mountains, even some who were born here. It's a great place to visit and unwind and there are tons of different places to go, activities, and incredible views to take in. There are tons of things to see and to do.
CHECK OUT THE PHOTOS BELOW TO TAKE A QUICK DRIVE UP MOUNT SCOTT
A great place to start is www.TravelOk.com they have pages and pages of places you can go hiking and camp. From beginner to advanced trails and everything in between. You can also visit the official website of the Wichita Mountains Wildlife Refuge. They even have guided hikes and special group hikes you can be a part of. It's great to get outdoors, spend some time with family and friends, get some fresh air, and exercise all at the same time. Let's hit the trails in 2023 and go hiking out at the Wichita Mountains Wildlife Refuge.
Mount Scott: Wichita Mountains Wildlife Refuge
Check out Oklahoma's premier glampground getaway
Oklahoma's Ten Best Fishing Lakes
If you know, you know. When it comes to fishing, not all lakes are equal. While you can fish and catch fish in just about every body of water in the Sooner State, there are only a handful of lakes Oklahoma anglers get serious about.
Here are the top fishing lakes in Oklahoma.
Oklahoma's Top 24 Terrific Towns & Prettiest Cities
It's the delightful double dozen, the top 24 most terrific Oklahoma towns and prettiest cities in the Sooner State. These incredible places are just as friendly and inviting, as they are beautiful and picturesque. While Oklahoma has more than just a few terrific towns and pretty cities these are the crème de la crème, and more than deserving of making the top 24 list. The list was created by using Google. It ranked each city by beauty, lifestyle, friendliness, scenery, entertainment, and overall positive feedback from those who have experienced their charm firsthand. Scroll through the photo gallery below to see the top 24 towns & cities in Oklahoma.
Oklahoma State Parks
Get out and enjoy one of Oklahoma's amazing state parks sometime. From the high desert of Black Mesa to the swampy lowlands and tall pines of Southeast Oklahoma, there's a place of recreation for everyone in the Sooner State.