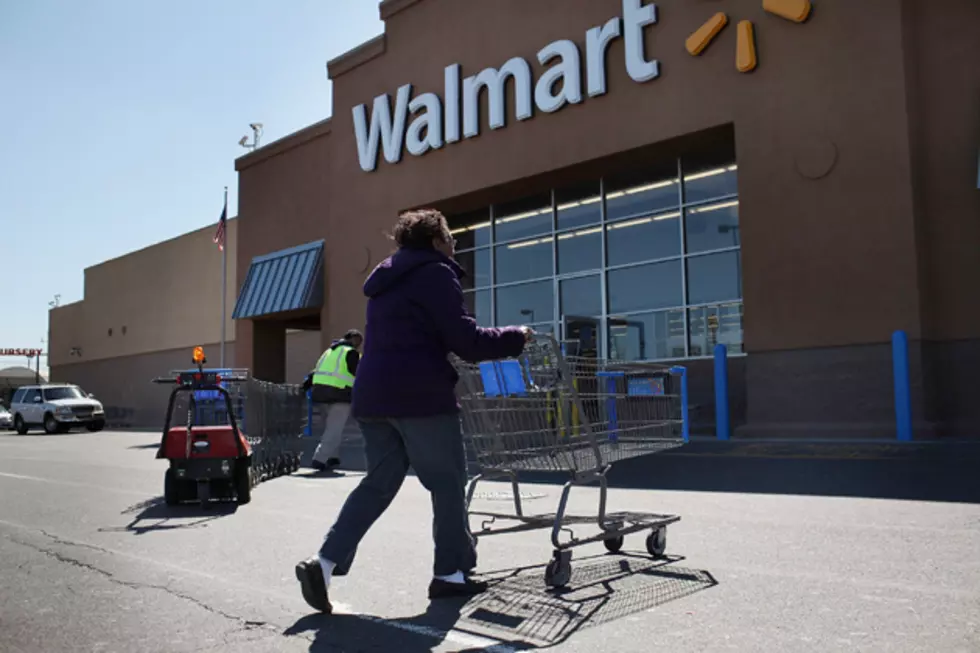 Oklahoma Teen Accused Of Stealing $30,000 From Wal-Mart
Spencer Platt/Getty Images
A 17-year-old teenage boy has been arrested in Norman, Oklahoma, for stealing an accumulative total $30,000 from three different Wal-Marts around the Sooner State.
Authorities are not releasing his name because he is considered a juvenile. Now, how did he get away with it? Well turns out the teen worked at a Wal-Mart in Oklahoma City and got fired for stealing money. With his old uniform in hand he hatched a plan to con other Wal-Mart stores.
He knew the procedures of the retail giant. With that knowledge and an acting background, the teenage con artist traveled to Moore, OK, and posed as a general manager from another Wal-Mart store. He told the employees that "he was there to conduct an inventory of the store before general managers would arrive to do a post holiday inspection."
Surveillance footage shows the "general manager from another store" alone in an office where the money was being held. The tape shows the teenager stuffing bundles of cash in his pockets and his clothes. As the boy was leaving he hugged another manager on his way out.
"He's obviously confident in what he's doing and has a good story," Moore Police Sergeant Jeremy Lewis said to KFOR.
After a successful heist in Moore, the con artist moved to Edmond. Managers there put him to work on a register where he was able to swipe $3,000 in one day.
However, all good runs come to an end. When the teen made his next move in Norman, police were there ready to apprehend him. It is currently unknown if he will be tried as an adult.