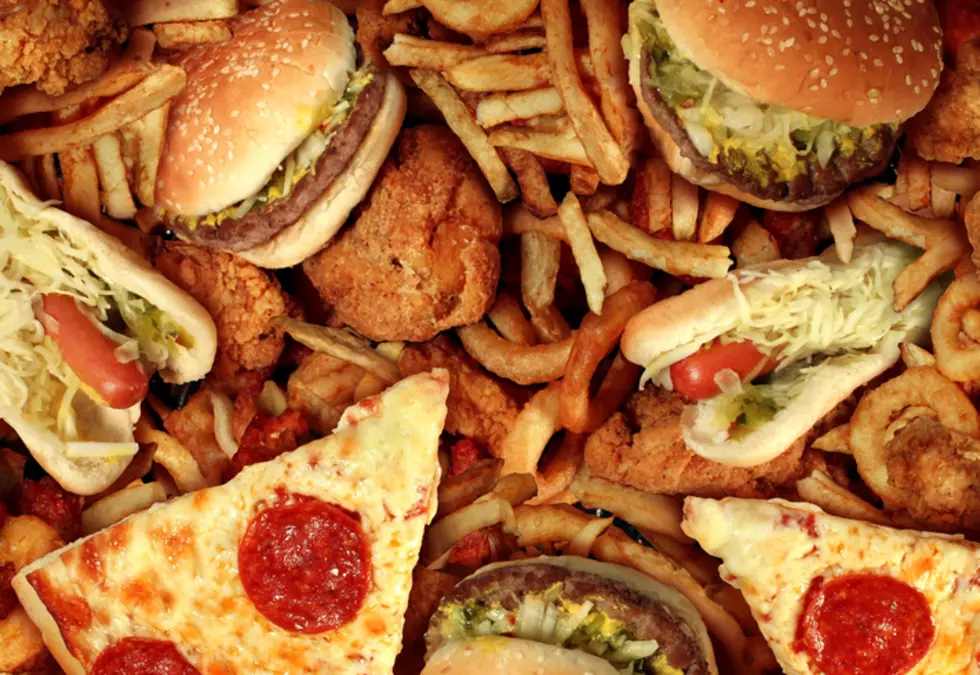 Oklahoma's Favorite Food Is A Side Dish
wildpixel
How in the world does a study get done on what each state's favorite food is, and Oklahoma lands on a throwaway side dish instead of bar-b-que or steak?
Okra... Specifically, fried okra was voted as both the most popular snack to have in the state as well as the favorite overall food.
How have the gods forsaken us? Okra? Really? Not that it's terrible food, it tastes pretty good, but that slimy and snotty texture is definitely not my personal first choice.
All the same, I'm adopted to Oklahoma from a state with real food as their favorite, Louisiana, so it may be just a breakdown of cognitive understanding on my part.
Sidebar... Beignets are the pastry that rules over every other pastry, and they're only done right in the state of Louisiana and my mother's kitchen... Period.
I'll say it, okra is usually the worst side dish on every menu. It's delicious if done right, but is rarely done so in most restaurants. I've tried it at least once at all of the eateries I frequent, and if those experiences are clues, I'm not sure anyone here has even had properly fried okra.
Honestly, if we were going to vote side dishes as the favorite food in the entire state, how in the world did cheese fries not make it to the top of that list? It's a staple at food joints from the cheapest greasy spoon burger huts all the way up to the respectable steak houses across the state.
Heck, there's even a famous little juke joint in Stillwater, known the whole world over, and the only palatable dish coming out of that kitchen is the signature Eskimo Joe's cheese fries.
I did have the thought roll through my head about how chicken fried steak didn't top the list of favorite foods in Oklahoma, but then I realized something... Hardly anybody serves a chicken fried steak anymore. I can probably count on one hand the places in Lawton that serve it... but what kind of recipe calls for liquid smoke in cream gravy? It's just funky tasting.
I know Golden Corral has a chicken fried steak in the academic sense that it was once beef, battered and fried... but I've never been a buffet guy. Too many kids running around spreading whatever they picked up earlier in the day.
In the land of beef and bbq so proper that Texas has appropriated it, home of the best bbq sauce in the entire world, we're now known for okra. Shenanigans.
Oklahoma Diner's, Drive-In's, and Dive's Guy Fieri Raved About On TV
We all know Guy Fieri is the self-proclaimed Mayor of Flavortown, and as such, we generally trust his discerning palate to guide us to the best food any place has to offer. At least the places he tends to go often offer up some really good eats, and in looking at this list, having eaten at most of these places a handful of times, he's not wrong. Here are the Oklahoma original restaurants that have been featured on Triple-D.
15 More Amazing Southwest Oklahoma Hole-In-The-Wall Eats
It's far too easy to be lulled into thinking the same old chain restaurants are the "good" places to eat across Southwest Oklahoma. You won't find a single franchise on this list. It's all locally owned, locally run, sometimes a little run down, but you'll agree the meals are outstanding when you walk away with a belly full of the good stuff.
Oklahoma's Most Legendary Food Challenges
While you can certainly accept social trends in eating at chain restaurants for the rest of your life, you'd at least get a show with your dinner while watching the iron stomachs of Oklahoma tackle the biggest and most legendary food challenges at the various mom & pop restaurants spread all across the Sooner State.