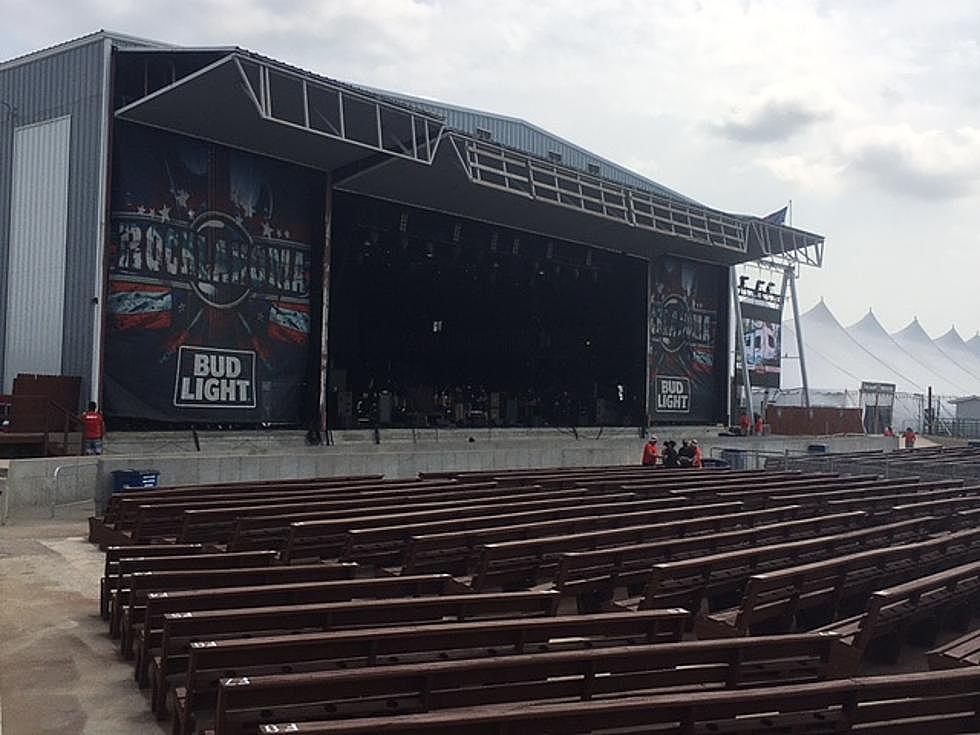 Win Free Tickets to Rocklahoma 2023 Oklahoma's Biggest & Best Rock Festival
TSM Lawton: Critter
'Life, liberty & the pursuit of rock!' The MEGA three-day, three-stage live music festival Rocklahoma returns to the 'Catch The Fever Festival Fairgrounds' in Pryor, OK. This Labor Day weekend (09-01-23 – 09-03-23) Friday, September 1st through Sunday, September 3rd, 2023 and we've got your shot at scoring tickets!
SCROLL DOWN TO SEE HOW YOU CAN WIN FREE TICKETS TO ROCKLAHOMA 2023
I can't think of a better way to spend the Labor Day weekend than one giant party complete with live music, camping, friends, family, and all the usual shenanigans and good times that take place at Rocklahoma every year. There's nothing quite like this festival. It's a lot more than just a three-day concert, it's a reunion.
Check out this year's three-day, three-stage line-up for Rocklahoma 2023 below
Z94 the 'Concert Connection' and DWP (Danny Wimmer Presents) have your chance at winning a FREE PAIR of 3-day tickets/passes to Rocklahoma 2023! We have tickets to the biggest concert events and festivals of the summer! Want to be first in line to score a FREE PAIR OF TICKETS? All you have to do is text in to win!

SEE BELOW FOR DETAILS ON HOW TO WIN FREE TICKETS TO ROCKLAHOMA 2023
Use the FREE Z94 mobile app to send us a quick text. Message 'ROK23' and you'll be entered into the drawing for a FREE PAIR of 3-day passes to Rocklahoma 2023. If you don't already have the Z94 app, what are you waiting for? Grab it ASAP. You can click here for the download and details or search Z94 in the App Store or Google Play. You can't win unless you enter and you can't enter if you don't have the Z94 mobile app!
Can't wait to win? Get all the details on tickets by visiting the official site  Rocklahoma.com!
The crazy characters you'll find at Rocklahoma!
Along with all the killer live rock all weekend long, all the incredible vendors and merch, there are also the colorful characters and party people you'll meet here at
Rocklahoma
that make it the best damn rock festival around, period! You'll find superheroes, horror icons, cartoon characters, and even Santa, Mrs. Claus, and the elves are regulars. A quick walk through the crowd is all it takes. You never know who or what you'll run into!
Megadeth live on the 'Freedom' stage at Rocklahoma 2022
They're back! Dave Mustaine and company
Megadeth
returned to Pryor, OK. for Rocklahoma 2022 AKA the Megadeth album release party! Their new album
'The Sick, The Dying, And The Dead'
was just released this past Friday
(09-02-22).
The wait is over, we finally have some new Megadeth to crank up to excessive decibels! Hard to believe this is their 16th studio album. We've waited six long years for this and it's out now!
Shinedown live on the 'Freedom' stage at Rocklahoma 2022
Shinedown
returned to
Rocklahoma
in 2022 and headlined the 'Freedom' (main) stage yesterday evening. The set was rocking and they closed out night one of Rocklahoma with a bang, literally! The perfect end to day one. Last night they were joined on stage by their touring mate Jelly Roll for an unforgettable collaboration. It brought the house down and people went absolutely nuts. The entire crowd, hell the entire countryside got into it and it could be heard and felt for miles around!
Check out the Shinedown ROK concert photos below:
Rocklahoma 2022 Merch & Vendors
If you've ever been to
Rocklahoma
you know all too well that along with all the killer live music, the next big draw is all the killer merch you can find here. You'll find jewelry, artwork, crazy stickers, patches, leather goods, specialty t-shirts, and much more. You're not limited by choice or even merch. Rocklahoma has some incredible food and drink vendors as well. You'll find burgers, pizza, corn dogs, all things fried, BBQ, Mexican food, carnival foods, and more. If you're looking for some ass-kickin' ROK22 swag they've got it and to spare! They're fully stocked and have all the merch from all the bands that are playing the festival this year as well.