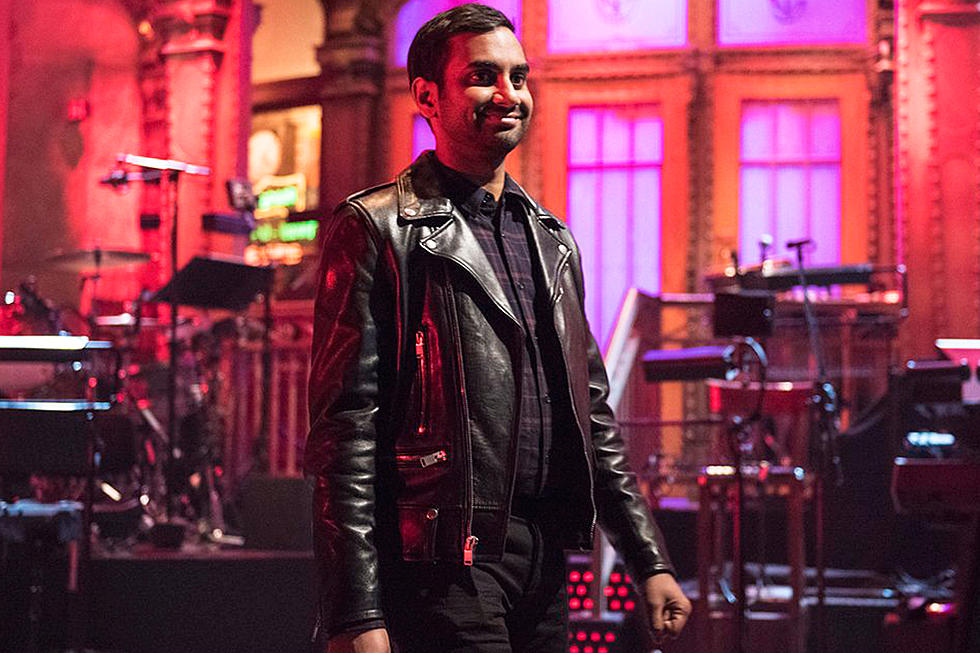 Aziz Ansari Becomes Master of SNL in First Promos
NBC
We still miss the classic SNL promo format, but Master of None star and comedian Aziz Ansari nonetheless has some serious moves in his first hosting preview. See for yourself (and get a tiny bonus cameo from his mom) of this weekend's second 2017 show.
Ansari somewhat follows the Dave Chappelle promo route with an extended slow-motion walk to the SNL stage; perhaps fitting as the first show post-inauguration. The former Parks and Recreation star will be joined by musical guest Big Sean, as well as the return of Alec Baldwin's Trump impression.
You can see for yourself in the promos above, but will Aziz Ansari ring in 2017 better than last week's somewhat-soft outing with Rogue One star Felicity Jones? Will we finally get a Master of None Season 2 update along the way?
In the meantime, stay tuned for more, and hope we're all in a laughing mood by Saturday night.