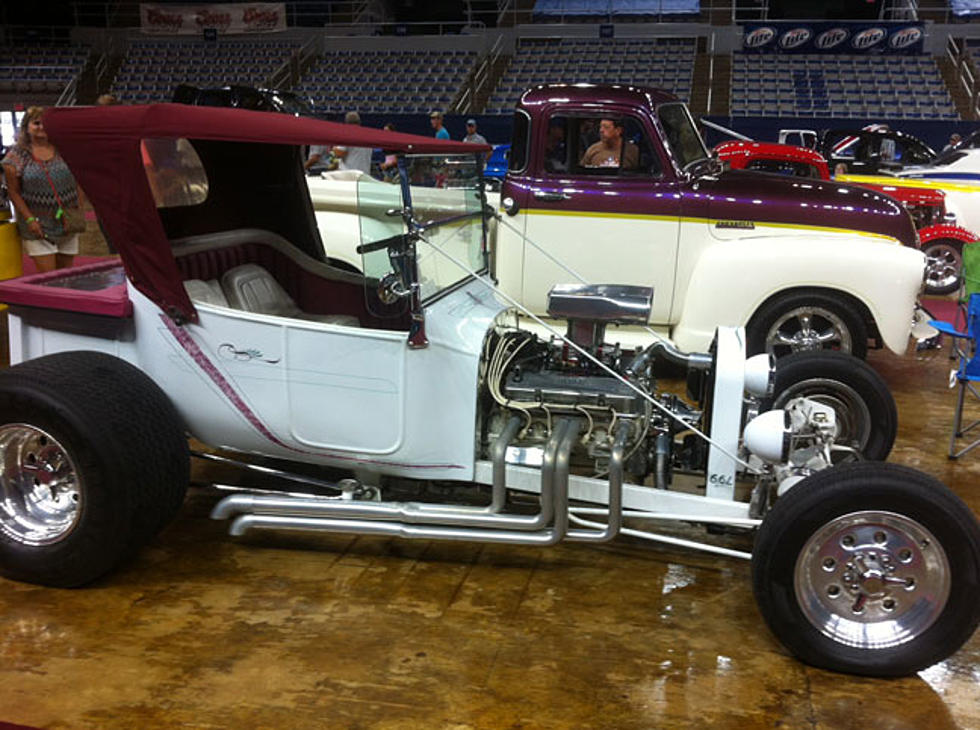 The Trykes N' Tread Car Show is This Weekend!
Gary Shannon
Coming to the Great Plains Coliseum this weekend Saturday, April 10th and Sunday, April 11th (04-10-21 - 04-11-21) Mountain Metro Ambucs and Sweet Temptationz Car Club present the 2021 Trykes N' Tread car show. It's a great time and for a good cause. Proceeds will go to purchase AmTrykes, materials to build wheel chair ramps and to fund scholarships for health care professionals who assist disabled persons and those who suffer from limited mobility. You'll see every imaginable type of car, truck, bike and even bicycle at Trykes N' Tread and all in one place! It's the perfect way to spend a weekend with family and friends.
Unfortunately last year Trykes N' Tread was cancelled due to the COVID-19 pandemic so it's great that it's returning this year bigger, better and badder than ever before! For me it's kind of the unofficial kick off to Spring and Summer. We go almost every year, so it's become a family tradition. This is one of, if not the biggest car shows around, certainly for S.W. Oklahoma. What's great is you get to see all kinds of cars from classic, muscle, hot rod, full custom, sport, modern, vintage, imports and just about everything else. All categories are well represented and people come from all over to show their rides.
Not just cars there's tons of trucks, motorcycles and even bicycles at the show. You'll be seeing it all from wild to mild and everything in between. The show will take up most, if not all of the fairgrounds and buildings so there will be plenty of cars, trucks and bikes to see. Of course the "Burn Out" and "Car Limbo" contests will also take place that weekend and are always fan favorites. There's going to be live entertainment, tons of booths and vendors to shop and visit. It's a really good time and you won't want to miss it.
It's not too late if you're interested in entering your car, truck, bike or bicycle, but time is running out. You'll only have until this Friday, April 9th (04-09-21) to enter your ride. It's $30.00 for cars, trucks and motorcycles, bicycles are $15.00 You can visit the official Trykes N' Tread Facebook event page for all the details to enter. Admission to the car show is $10.00 kids 12 and under are free. You can save by getting a weekend pass for just $15.00 so you can go both Saturday and Sunday. Tickets will be available at the door/gate day of.
UP NEXT: See how much gasoline cost the year you started driving