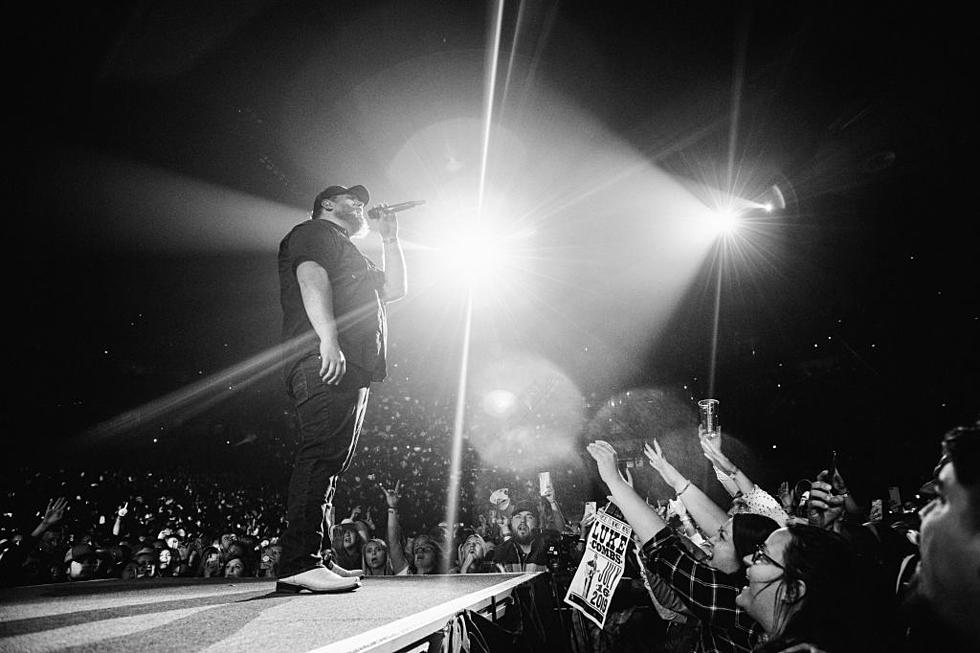 Top 5 Favorite Songs with Jeri Anderson from the Morning Crew
Getty Images
It has been nearly a month since I updated my top 5 list and there has definitely been some movement!  I think we all go through cycles where during one cycle you like love songs, then you find yourself gravitating to fun, bouncy Summer songs.  Or maybe, you find that you have an all girl roster of favorites.  I'm pretty predictable for the most part.  I will almost always have a Luke Combs or Brett Young song because they really speak to me, but there may be a surprise or two on this latest rendition of Jeri's Top 5!
5

Tequila Little Time

Jon Pardi

Here's a fun quirky summer song from a guy who you'd never expect to be quirky!  The Birthday Boy (last week) Jon Pardi has such a traditional sound but this song is far from traditional.  It's a fun little ditty with a cool play on words.  And can you really ever go wrong with a song with that has Tequila in the title.  And how bout those dance moves!!!

4

This song first came to my attention when my husband heard it and called to tell me how much he liked it.  So of course I had to listen to it right away! Dylan Scott sings a perfect tune for young (or old) love.  'Nobody can love you like I do...Nobody, nobody, nobody' that's the theme of love that can't be beat...and all across the planet, lovers are all saying Awwww!

3

Almost Maybe's

Jordan Davis

If I had a dollar for every relationship that I thought was THE ONE only to find out that God had a better plan.  I wouldn't necessarily be rich, but I'd for sure have a pocked full of ones!  Whether, I was convinced because I was lonely, or because I just wanted a relationship so badly doesn't really matter, what does matter is that I had and still have no control on the course that God has set before me.  Thankfully, God showed his hand witht he absolute best partner for me!  Thankful everyday for the Almost Maybes.

2

Things a Man Ought to Know

Lainey Wilson

I could write a list of things that a man ought to know, but that isn't really what the song is about...in a dark and dramatic way, Lainey Wilson shows what women know that men should.  That love is the greatest and no matter how bad things get, you have to hold on to that thought and believe that it will see you through.  Great song, great video as this song has been hanging on backstage waiting for the chance to make it to the Top 5!

1

Forever After All

Luke Combs

Luke Combs is still Number One! Luke Combs sings my life. So many of his songs speak right to my heart or to an instance in my life.  Not many know my back story, but suffice it to say that I have had many broken relationships, and never ever believed that I would find that one true one.  I know that God is in charge of that, but I just didn't believe that he could love me enough to bring that kind of happiness to lil ole me.  Well he did, just about 7 months ago now, I married the man of my dreams.  A man that I had known most of my life.  A man whose only wish is for my happiness.  Who knew you could find your Forever After All so late in life?  Thank you Luke Combs for singing my life so well!