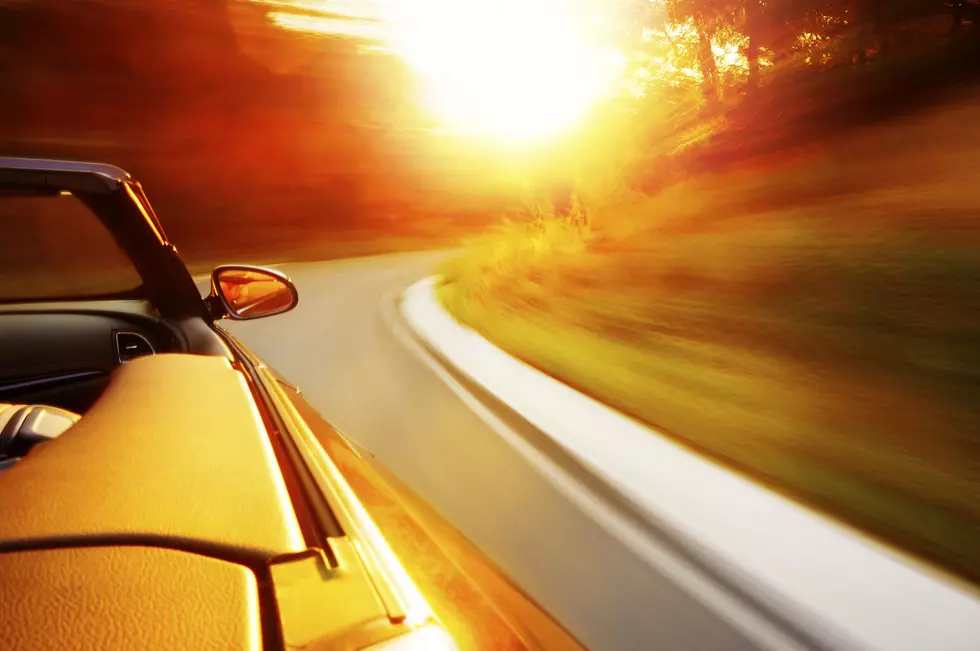 The Wichita Mountains Scenic Byway Is Oklahoma's Must-Drive Road
supergenijalac
It'd be nearly impossible to find a single resident of Southwest Oklahoma that didn't know about the Wichita Mountains Wildlife Refuge, but I bet it'd be even harder to find more that a handful of people that know about the Wichita Mountain Scenic Byway.
It's probably the best-kept secret in Southwest Oklahoma.
I know gas prices are still really high and nobody really wants to go exploring beyond their strictly necessary commutes right now, but if you were looking for something new to do, right now is the best time to take this drive. Everything looks so fresh and clean with all the new growth happening.
If you didn't know, scenic byways exist everywhere in the United States. Oklahoma has eight of them. The most famous of course is Route 66 which sweeps through the plains. Other famous routes include the Talimena Scenic Byway which people flock to in the fall to see some of the most photogenic and natural seasonal colors in the state down that way.
Did you know there's a designated route to drive to see all the wonder and beauty the mountains offer? I mean, yeah, it'll take you through the refuge roads you're used to, but it will also take you on a route you've likely never driven to see things you've never seen.
While it's fine to be in the refuge, like most mountains, the real beauty is best seen from afar.
Don't twist my words, the mountains are beautiful regardless of where you're seeing them from, but the scenic byway route provides a view you haven't seen yet. To really see the full glory, you have to see things from a distance. It's that "Can't see the forest for the trees" thing.
The Federal Highway Administration's official route can be a little confusing, especially if you're reading the directions, but the map they provide isn't the easiest to read. By their standard, it's a jumbled mess of u-turns and backtracking.
Alternatively, the map provided by Google Maps is pretty straightforward. You can either start at the top of the map and work your way back to the refuge or enter the refuge from Cache and head towards Gotebo.
Turkey Pass is on the map as a start/finish point, but I don't think I've ever seen that road open to the public before. Being located behind the fence, I'm sure you need a special use pass to get out there. Instead, drive out to Highway 54, head north, and hop on Highway 49 from there... Then you just follow the map back towards Highway 54 near Gotebo, savvy?
I know the pain at the pump is brutal right now, but if you have nothing else to do, this is a great way to spend a few hours, especially while the mountains are flush in green.
25 more hilarious & offensive personalized plates that were DENIED by the Oklahoma Department of Motor Vehicles
It's another batch of hilarious & offensive personalized plates that the Oklahoma DMV denied. Personalized vehicle plates are very popular and we're seeing more and more of them on the road every day. However, there are some rules and restrictions when it comes to what you can and can't put on your tag. If it's at all considered obscene, vulgar, demeaning, sexual in nature, or includes any mention of drugs, alcohol, or illegal activities it will be DENIED. Check out the photo gallery below. WARNING: some of these could be considered offensive, more like VERY OFFENSIVE so if you're easily offended proceed with caution.
Oklahoma's Ten Best Fishing Lakes
If you know, you know. When it comes to fishing, not all lakes are equal. While you can fish and catch fish in just about every body of water in the Sooner State, there are only a handful of lakes Oklahoma anglers get serious about.
Here are the top fishing lakes in Oklahoma.
The 10 Most Stolen Vehicles in Oklahoma
While catalytic converter and property theft seem to get all of the headlines recently, it's easy to forget how prevalent vehicle theft still is in 2023. Oddly enough, 20% of car thefts are reported to have had the keys accidentally left in unattended cars. You'll want to remain vigilant in protecting your ride, especially if you drive one of
the ten most stolen vehicles in Oklahoma
.