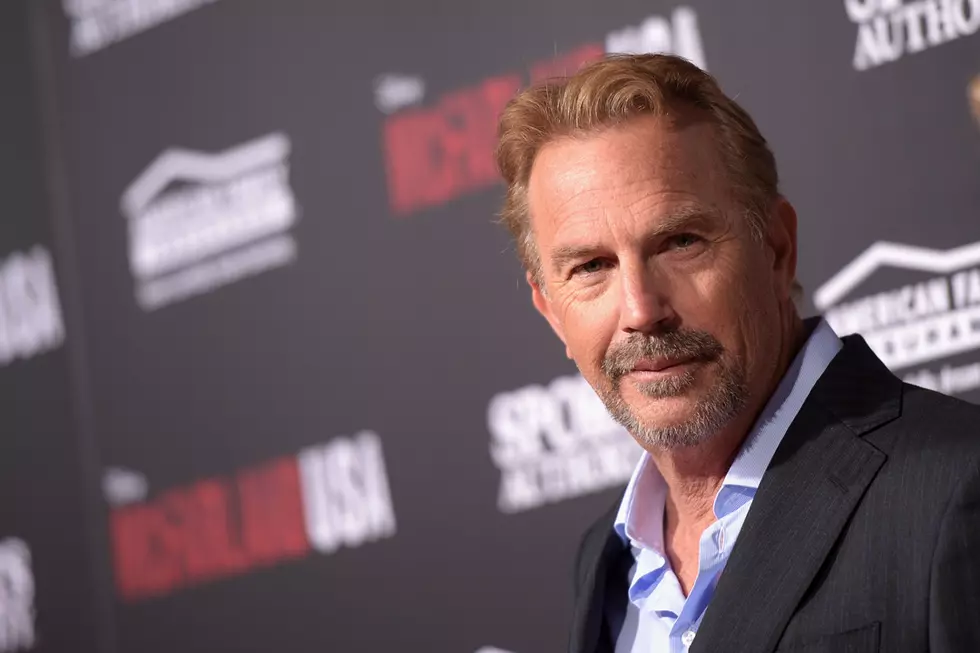 'Yellowstone' Star Kevin Costner Shares 'Level of Violence' the Duttons Face in Season 5
Jason Kempin, Getty Images
Yellowstone has oftentimes featured violence as a way for the main characters of the Dutton family to get things done, and in a new interview, series star Kevin Costner (John Dutton) says that will continue into the show's upcoming Season 5.
There's been no shortage of blood spilled over the course of Yellowstone's first four seasons on Paramount Network, which have seen the family stop at nothing to maintain their grip on the Yellowstone Dutton Ranch that is central to the show.
In a new interview on the carpet of the Paramount+ launch in the UK, the Oscar-winning cinema legend tells Variety that Season 5 also holds a "level of violence" for his character of John Dutton and his family as he is once again beset on all sides to hold onto his land.
"It's been set up in a sense that there's so much pressure on what's coming for his land that he's going to have to do something, so we're going to see what he did and does to stay ahead of it, and I think that's what John Dutton has to do, but the pressures about the land have been, always for this family, [that they've] got to hold on to it with a level of violence," Costner states.
"The walls pressing on [John] are environmentalists, the Native American issues, politicians, the public outcry for more land. So, he's dealing with really modern problems," Costner adds.
Costner has a lot more on his plate than just Yellowstone's much-anticipated Season 5. He's also returning to the director's chair for the first time in nearly 20 years for his upcoming epic Western film, Horizon, which he will direct, produce and star in. The film covers a 15-year arc before and after the Civil War, exploring the period of expansion into the American West, and Costner is hoping to recreate the epic sweep of his Oscar-winning Dances With Wolves.
Yellowstone began shooting Season 5 in Montana in mid-May, and it's set to premiere on Nov. 13.
The new season consists of 14 episodes that will air in two arcs of 7 episodes. Seasons 1-4 of the hit Paramount Network show are currently available to stream via Peacock.
As part of Taste of Country's comprehensive coverage of all things Yellowstone, check out our Dutton Rules podcast on Apple Podcasts and Spotify.
PICTURES: See Inside Kevin Costner's Spectacular Colorado Ranch
Yellowstone star Kevin Costner lives the ranch life when he's off the set of the hit show, too. The Oscar-winning actor owns a 160-acre ranch in Aspen, Colo., that's a spectacular getaway, complete with a main residence, a lake house and a river house.
The luxury retreat also features a baseball field, a sledding hill, an ice rink, multiple hot tubs and views of the Continental Divide. The ranch property comfortably sleeps 27 people, and it's currently available to rent for 36,000 a night.
You Can Rent a Cabin on the Ranch From 'Yellowstone' - See Pictures
The stunning Montana ranch that serves as the setting for the hit TV show Yellowstone offers cabins for rent, and the price includes tours of the set and ranch. Scroll below to see photos of the extraordinary property.