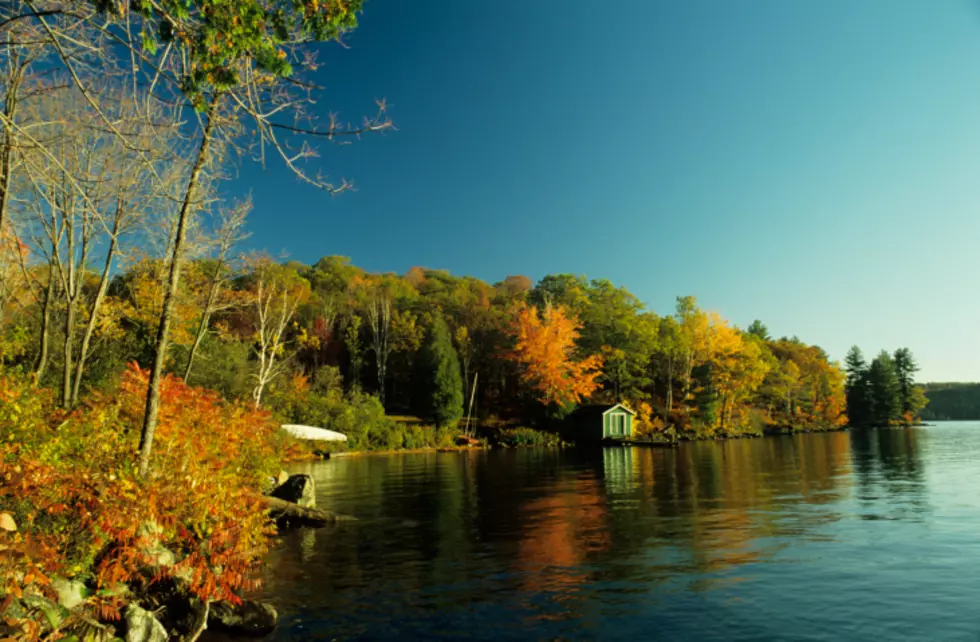 Best Lakes in Oklahoma For a Family Outing [PHOTOS]
iStockphoto
Our great state of Oklahoma offers some of the best lakes for the perfect family outing and so much more. Fishing, biking, camping you name it Oklahoma lakes have it. Pack your car and drive off with your family to one of these perfect lake destinations!
If fishing is your game, head to Lake Konawa, one of the top five lakes for fishing in Oklahoma. Located in Seminole County, Lake Konawa has produced more than 200 bass an hour.
Another great Oklahoma lake is Lake Eufaula. Eufaula is a manmade lake and the fifteenth largest in the United States. Check out the lake's parks, fish for crappie, striped bass, and walleye, and even play horseshoes when you visit Lake Eufaula.
Lake Texoma is open to the public for hunting. At 88,000 acres, Texoma offers whitetail deer, ducks, cottontail rabbits, and more. The lake has several other amenities, including RV hookup sites, picnic areas, playgrounds, and even scuba diving opportunities.
Grand Lake, in northeastern Oklahoma, has 1,300 miles of shoreline and over 46,000 acres. In addition to the usual lake activities of fishing and hiking, enjoy golf, parasailing, and horse riding at the beautiful Grand Lake.
Those of you in southwest Oklahoma should try out Lake Altus-Lugert, just east of Lugert. Located next to the beautiful Quartz Mountain, Lake Altus-Lugert features fishing, hiking, paddle boating, miniature golf, and much more.
If you're in the panhandle area, head on over to Great Salt Plains Lake, just north of Jet. From camping and fishing to digging for crystals and hunting, this lake offers fun for everyone.
Just northwest of Gore, you'll find the beautiful Lake Tenkiller, one of few clear-water lakes in Oklahoma. This scenic lake offers the usual fishing and boating in addition to scuba diving, golfing, jet skiing, and other fun water sports.
With over one million surface acres of water and 2,000 miles of shoreline, there's an Oklahoma lake for everyone.
What's your favorite Oklahoma lake?