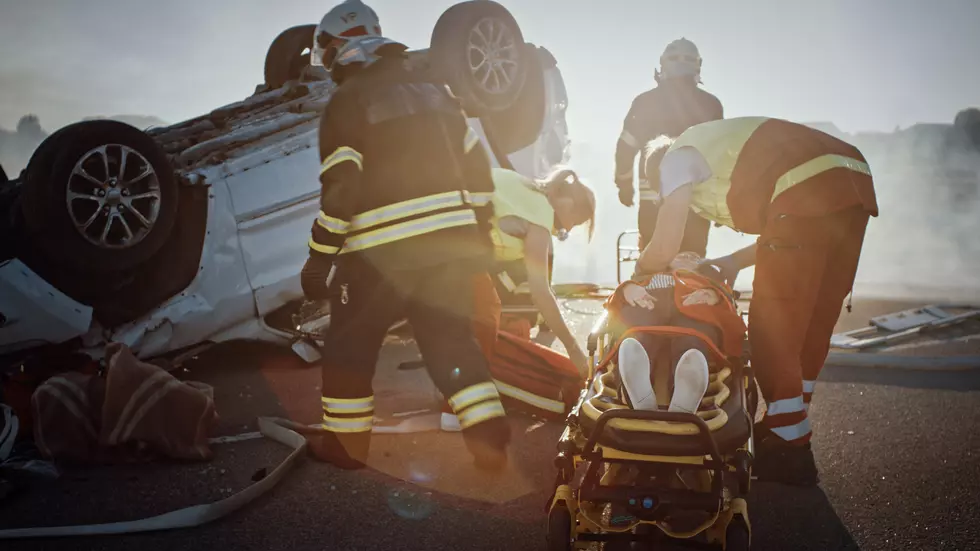 This Is Considered The 'Most Dangerous' Road In Oklahoma
gorodenkoff
The "most dangerous" stretch of road in the entire state of Oklahoma is one that a shocking amount of Lawtonians drive at least once each year.
No, it's not Lee Boulevard or our beloved and often rowdy "Rogerbahn," it's the highway that delivers music lovers to the Rocklahoma Music Festival each year.
This-vs-That recently compiled a list of the "Most Dangerous Roads" in each state across the country, and US Route 69 earned its place as Oklahoma's most treacherous stretch of asphalt.
US Route 69 stretches from the Gulf of Mexico at Port Arthur, TX all the way into rural Minnesota. Built originally in the Roaring 20s as a short 150-mile stretch of pavement to connect Kansas City with a small nothing town in Iowa. In the last hundred years, it's become a major cross-country highway where traffic often exceeds its design, hence the danger.
Like most old highways from an antiquated pre-US Interstate roads system, US 69 was a small commuter highway that linked areas out of necessity rather than convenience, though it remains as much a major lifeline to Southeast Oklahoma as the Indian Nation Turnpike.
What Makes It So Dangerous?
US Route 69 experiences an average of 13+ major vehicle accidents that result in 15.5 fatalities each year. While that doesn't seem like a lot, it adds up over time. The plot thickens as the data takes into effect the amount of non-fatal injury accidents that happen on this road each year.
If you've ever been to Rocklahoma or the ever-changing country music festivals in Pryor, this is the highway that rolls through the middle of town out to the festival grounds. For at least those two weekends each year, the drive from the festival grounds to US 412 is so dangerous that the Oklahoma Highway Patrol, Pryor PD, and the Mayes County Sheriff's Dept all set up shop to ensure those traveling the road are sober enough to do so.
I honestly can't imagine how much money the various police departments make off those festivals each year. It has to account for a large portion of their yearly budgets as often as we see the cherries and berries along the road.
Lawton's Worst Roads As Voted By You
Roads have always been a hot topic in Lawton. The local government always promises to fix them when elections are at stake, but the improvements never come. It's more of the same crumbling roads and bandaid patches due to what the city describes as "too little funding," even though we continually vote for bonds to satisfy these issues.
Here are the worst commonly used roads in Lawton as voted by you.
Top Mispronounced Towns That Show You're Not From Oklahoma
Just for funs, try to pronounce these town names before hopping to the phonetics...
Fun & Kid Friendly Oklahoma Vacation Destinations
Far too often, some bored Karen whose only personality trait is complaining about everything will say something along the lines of "There's nothing to do in Oklahoma..." That's simply not true. There is a ton of stuff to do in Oklahoma that you and the kids will love, you just have to know where to find that stuff and have the gumption to hop off the couch and go do some of it.