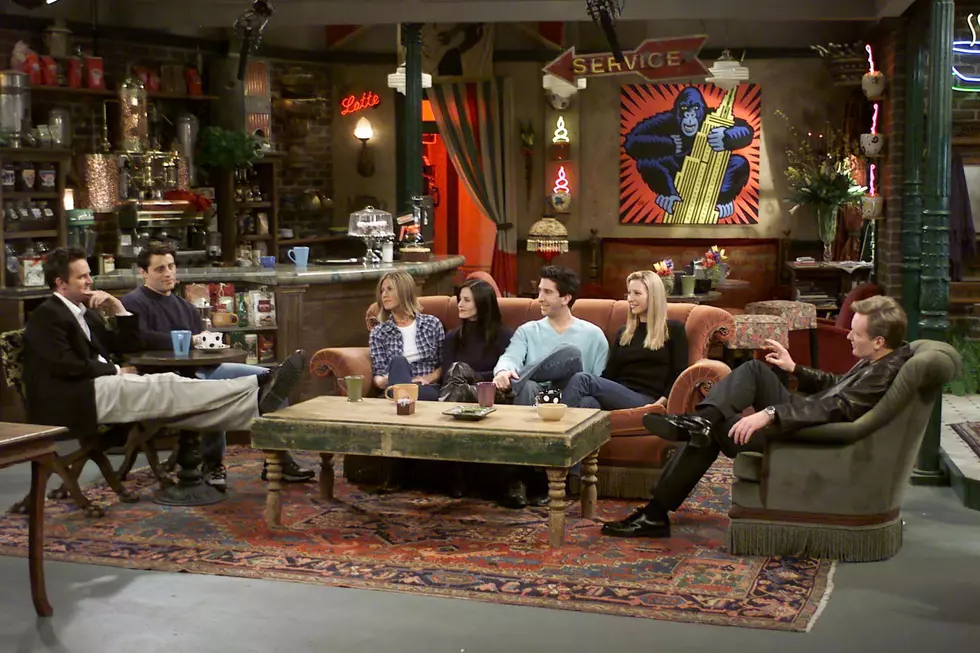 'Friends'-Inspired Coffee Shop Coming to Medicine Park, Oklahoma
Getty Images
UPDATE, 2/6/2023: Medicine Perk recently reached out to us about their business! They wanted to clarify that Medicine Perk will be a coffee kiosk located within InnHabit and seating for patrons will be available anywhere in InnHabit.
---
If you've always wanted to sit on the big orange couch and enjoy a hot cup of coffee, then a new espresso bar coming to Medicine Park, Oklahoma, will be your and your friends' new hangout!
Medicine Perk recently announced that it will be opening in March this year at InnHabit - a house resort located in Medicine Park, Oklahoma.
Based on their latest Facebook post, it looks like they'll have coffee from Elemental, a roastery out of Oklahoma City. And you might be able to get your favorite caffeinated beverage served in a cute "Friends" mug.
If you love coffee but you're not familiar with friends, then let me tell you that these two go hand-in-hand. "Friends" is an American sitcom from the 90's about six friends navigating life and love together in New York City. The friends' local hang was Central Perk, which was a coffee shop located near their apartments. And they always sat on their iconic orange couch.
Now, we don't know what else Medicine Perk has in store for those who love "Friends." But they have the name and coffee down, so we're off to a good start! Medicine Perk will serve traditional Italian espresso drinks to the Medicine Park community. So we can guarantee that Rachel won't be working at this espresso bar.
Lots of new businesses have been popping up in Medicine Park over the past year. So if you haven't been in a while, plan a trip this spring! By then you'll also be able to enjoy a coffee from Medicine Perk.
Oklahoma Diner's, Drive-In's, and Dive's Guy Fieri Raved About On TV
We all know Guy Fieri is the self-proclaimed Mayor of Flavortown, and as such, we generally trust his discerning palate to guide us to the best food any place has to offer. At least the places he tends to go often offer up some really good eats, and in looking at this list, having eaten at most of these places a handful of times, he's not wrong. Here are the Oklahoma original restaurants that have been featured on Triple-D.
Top Oklahoma Wineries and Vineyards
Wineries and vineyards have been popping up all over Oklahoma over the last few years! Here are some that you should check out.