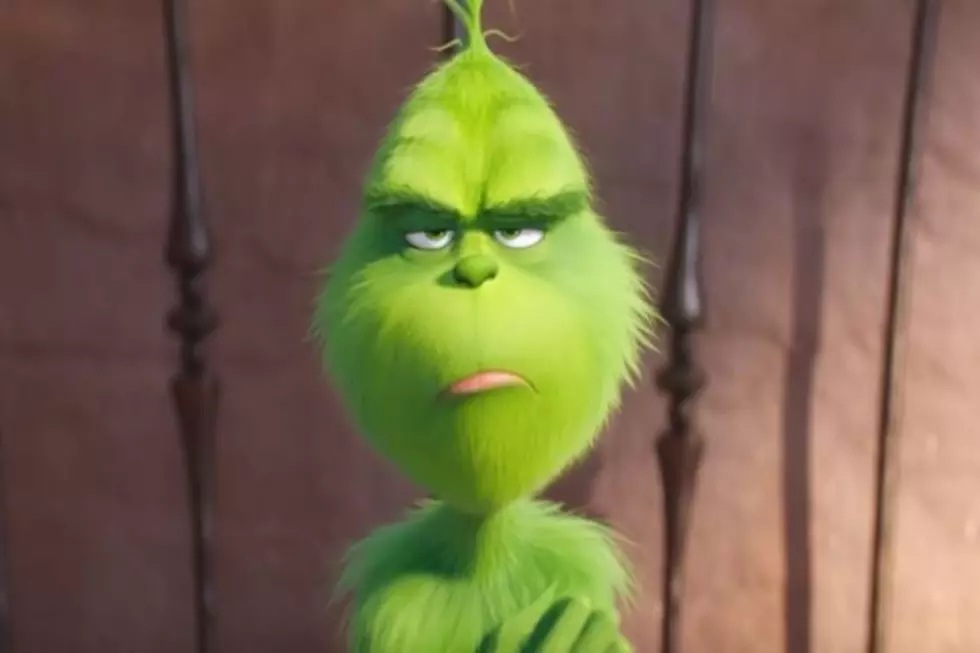 Movie Night Returns to Holiday in the Park in Lawton, OK. This Weekend With The Grinch
YouTube.com- Illumination
Get ready for some more festive, fall, family fun this weekend at Holiday in the Park. Coming up this Sunday night (12-04-22) at 6:00 pm it's Christmas movie night at Elmer Thomas Park. They'll be showing the holiday classic 'The Grinch' so bundle up, grab your lawn chairs and blankets, and head to the park for this outdoor Christmas movie night special event. Here's the best part of all, IT'S TOTALLY FREE!
See the full schedule below for family movie nights at Holiday in the Park in Lawton, OK.
If you've never been to an outdoor movie event at Elmer Thomas Park, you're missing out. There's something about being outside in the park watching a movie, it's a ton of fun for the entire family. Plus, the Holiday House will be open so you can get drinks, snacks, and the food trucks will be there as well!
The movie starts at 6:00-pm and will run until around 7:30-pm so make plans now to attend this Saturday's Christmas movie night at Holiday in the Park located in Elmer Thomas Park on Ferris Ave, in Lawton, OK. If you're one of the very few people who have never seen 'The Grinch' you won't want to miss it!
Hit play on the video below to watch the official movie trailer for 'The Grinch'
It's FREE to park and admission is FREE so you'll definitely want to be a part of it. I know what you're thinking, "What's the weather looking like?" Well, right now it's looking like Mother Nature will cooperate and we'll be seeing temps around 64 degrees on Sunday evening. So it'll be a little cold, but not freezing.
Top 10 Best Christmas Towns In Oklahoma
While Christmas may not always feel like Christmas in Oklahoma, we put on that holiday spirit all over the Sooner State. Here are the top destinations to find a little holiday cheer.
Take a virtual tour of the top 5 most luxurious & expensive Airbnb rentals in and around Lawton, Fort Sill
If you're looking for a place to stay for your next staycation. Or maybe you're considering coming to the Lawton, Fort Sill for vacation, military graduation, business, reunion, or family get-together you'll definitely want to check out these incredible Airbnbs. You could make your accommodations a part of the experience itself! Even if you're in town on business instead of pleasure staying at any of these homes would be a welcomed break from the same old, same old. These are some of the most luxurious and expensive Airbnbs in and around Lawton, Fort Sill. Some are in town others are in the mountains, Medicine Park, and Elgin, OK.
Getaway, Relax, Unplug & Unwind at Oklahoma's Premier & Most Luxurious "Glampgrounds" Located in Lawton, OK.
Top Mispronounced Towns That Show You're Not From Oklahoma
Just for funs, try to pronounce these town names before hopping to the phonetics...