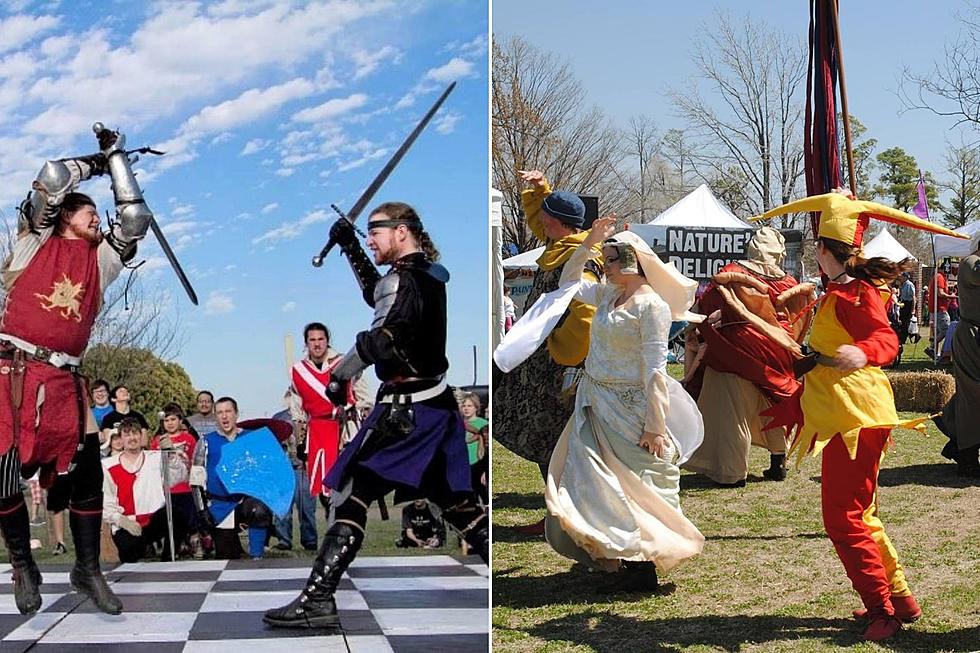 Travel Back To Medieval Times In Norman, Oklahoma
The Medieval Fair of Norman Facebook, Canva
The annual Medieval Fair will return for a weekend of merriment March 31 through April 2 at Reaves Park in Norman, Oklahoma. The fair features educational exhibits, arts, crafts, food, games, demonstrations and entertainment all weekend long!
If you've never been to The Medieval Fair of Norman, then you're missing out on one of Oklahoma's favorite pastimes! This fair has been host annually since 1977, and according to the fair's Facebook event page, it is the state's largest single-weekend event and the third largest event in Oklahoma. The Medieval Fair of Norman is hosted by the Medieval Fair Department within the University of Oklahoma's Outreach/College of Continuing Education.
Travel back to Medieval Times at The Medieval Fair of Norman!
At The Medieval Fair of Norman, you can browse the medieval village, which features nearly 200 art and craft booths offering various unique and handcrafted items, including pottery, wood, stained glass, armor, costumes, fairy wings, jewelry, leather crafts, hair garlands and more. You can even see artists at work with masterclass demonstrations from blacksmiths, stone carvers and leather workers.
Watch various forms of medieval entertainment at The Medieval Fair of Norman!
The Medieval Fair of Norman also boasts seven stages of entertainment that will feature minstrels, dancing, theater, jugglers, knights jousting on horseback, human chess games, costumed characters, including Kind Arthur, mermaids and the fair's royal court of Kind Edward III.
For a full list of programs, stage schedules and vendor listings, visit The Medieval Fair of Norman official website.
Don't miss The Medieval Fair of Norman 2023!
The Medieval Fair of Norman will take place from 10 a.m. to 7 p.m. Friday, March 31, Saturday, April 1, and Sunday, April 2 at Reaves Park in Norman, Oklahoma. Admission is free, and nearby parking is $10 and is managed by the Oklahoma University Department of Athletics.
Unique Things to Do in Oklahoma City
There is no shortage of things to do in OKC. While there are a handful of things everyone knows about--OKC Zoo, Myriad Gardens, Bricktown, etc-- there are even more lesser-known places to experience one-of-a-kind Oklahomaness. Some things cost a little money, others are completely free, but it's all fun for the whole family.
Oklahoma's Best Barbeque Joints, In No Particular Order...
I doubt there's a single topic debated more passionately in Oklahoma than who makes the best BBQ. While they all smoke meat, there are some huge differences in how that process is done. Type of wood, length of cook, foil vs paper wrap, and even the hot topics of seasoning and binders come into play. What you like others may not, and vice versa. Since we can't just pick a top five or ten, here are the Oklahoma barbeque joints that have the biggest fans.