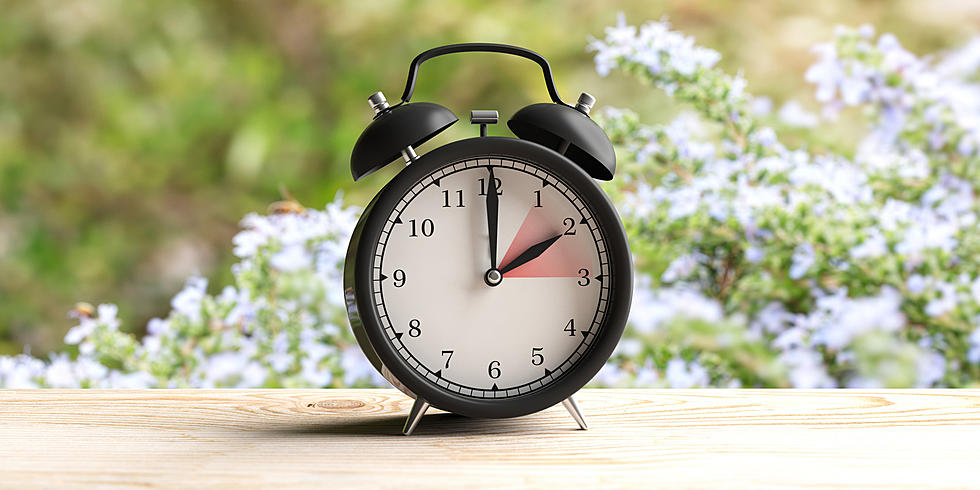 Will 2023 be the Last Time Oklahoma Falls Back from Daylight Savings?
Rawf8
Another year has passed and we're all still talking about the same fall talking point... Daylight Savings, and whether or not Oklahoma should consider ending the biannual spring forward/fall back ritual.
Since it became a serious talking point in 2021, the idea was to remain on permanent Daylight Savings year round. It's a popular thought, but there's still a giant flaw with this plan... it's against the law.
Technically, that's a gross oversimplifying of the situation. While that may be good for media sensationalizing, it also creates misinformation and invites personal opinions to be presented as "alternative facts."
Here's the long and short of it in simple terms to give you the full story.
Is opting for permanent Daylight Savings really illegal? No. Any state could push to do it, but congressional approval is required. So, yeah, we could switch to permanent DST but only if Congress would allow us to.
On the other side of that, every state is free and welcome to choose whether they observe DST or not.
That means we could elect to stay on standard time year-round.
It's a wildly unpopular option as it would mean earlier sunsets in the summer... which I'm personally a fan of because there's nothing cool about daylight at nearly 10 PM.
Oklahoma Representative Kevin West proposed a bill that would put Daylight Savings to a vote of the people a few years ago, but it died in 2022. It would have given each citizen the option to vote their choice on the matter.
Given the topic, nobody can accurately predict where that vote would go, but we would all have a go at it.
While we all universally agree that a time freeze needs to happen, to not have to jump back and forth in time twice each year, we're split nearly up the middle on which point in time we should freeze.
Our easiest option means the evenings remain short. December days would set around 5:30 PM as usual, but it would also mean July evenings would go dark by 9 PM.
While that doesn't sound too out of pocket for summer lovers, it would also mean the sun would start its daily rise at 4:30 AM during the depths of summer.
The Permanent DST option would mean late winter mornings where sunrise wouldn't happen until 9 AM in the depths of December, but sunset wouldn't happen until 6:30 PM at the earliest. We would still enjoy those long summer evenings, not being forced off the lake until nearly 10 PM, but only if Congress would approve it.
If you have any strong feelings one way or another on the subject, maybe you'll have better luck reaching out to your state reps. My emails have returned nothing but silence, but they're all part-time politicians anyway, right?
Look inside this insane Mansion that's for sale in Oklahoma
Take a tour of this incredible mansion in Mustang, OK. that's for sale. If you have
$2,850,000
you could be the proud new owner of this one-of-a-kind estate. It's located at
12300 S. Highway 4 in Mustang, OK.
It's listed by
Nathan Barta
of
Ken Carpenter Realty
in Mustang, OK. Can you imagine actually living here?
Scroll through all the pictures for a look inside and take a virtual tour of this one-of-a-kind Mustang mansion.
Gallery Credit: Don "Critter" Brown
What To Know When Moving To Oklahoma
Against popular in-state belief, Oklahoma is currently growing. In fact, the Sooner State has been steadily growing for the last thirty-ish years. We haven't had a population dip since the mid-90s.
As of 2023, native-born and adopted Okies now make up a wolfpack of over 4 million people, and if trends continue, we'll just keep adding new residents to the mix. Whether Americans are coming to Oklahoma for a more cost-effective lifestyle or just for work, here are a few things they can expect when they get here.
Gallery Credit: Kelso
Best Places To Hide Dead Bodies In Oklahoma
The question was "If you had to hide a body today in Oklahoma, where would you dump it?" While there were far more answers given, including some oddly specific details, here are the locales that we all agreed would likely make the best hidey holes.
Gallery Credit: Kelso