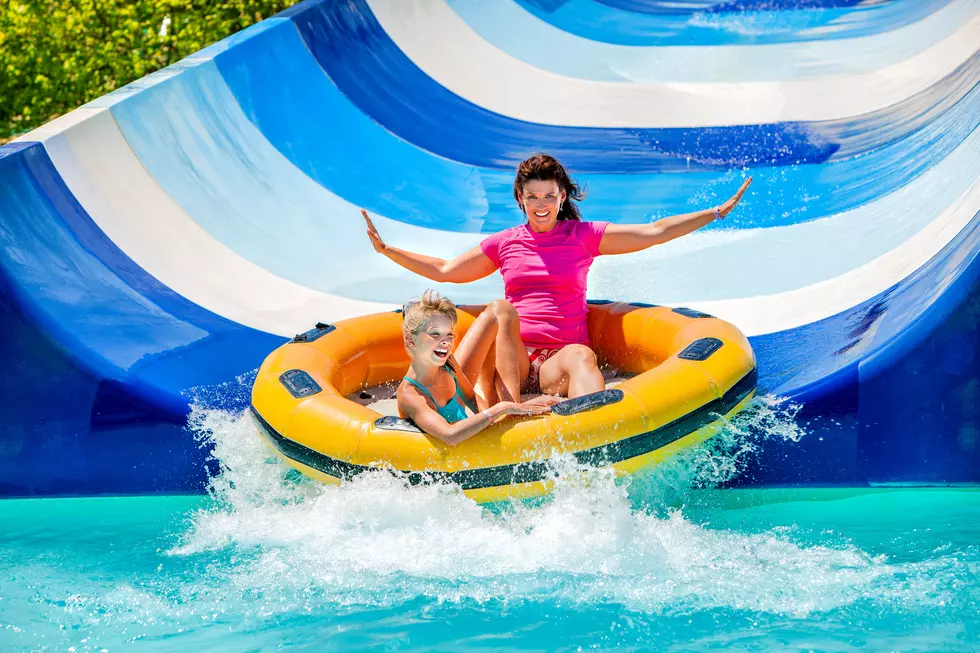 Oklahoma's Most Popular & Top Rated Water Parks
targovcom
As the temperature is predicted to climb well above 100° this weekend and linger for the next week or so, we might as well start talking about the funnest ways to cool off.
While there is plenty of excitement surrounding the new $300million OKANA Water Park that's being built outside of Bricktown, there are tons of places to take the family for a little wet fun.
You have several different options too depending on your family crew.
If you have more smalls than bigs, there are water parks in the Sooner State perfectly tailored to that. Smaller pools, more stuff for little kids to enjoy.
If you have bigger kids, there's no lack of entertainment there either. If they're all about the slides, there's a park for that.
If you'd like to have a little grown-up or gambling fun after dark, there are even water parks around the state that offer that too. Indoor, outdoor, a bit of both, it's all available in Oklahoma.
You might have to do a little driving to find just the right balance of amenities, but if you make a weekend or couple of days of it, you're guaranteed to have a bit of fun.
Oklahoma's Top-Rated Water Parks
Take a weekend and enjoy the summer weather at one of Oklahoma's top-rated water parks. Spread far and wide all across the Sooner State, there's one pretty much near wherever you are.
Unique Things to Do in Oklahoma City
There is no shortage of things to do in OKC. While there are a handful of things everyone knows about--OKC Zoo, Myriad Gardens, Bricktown, etc-- there are even more lesser-known places to experience one-of-a-kind Oklahomaness. Some things cost a little money, others are completely free, but it's all fun for the whole family.
16 Unbelievable Sights to Behold in Oklahoma
Long thought of as just a 'fly-over' state, there's a ton of unbelievable destinations in Oklahoma that America is missing out on.
This Grand Lake Home is Straight Out of Yellowstone
If you were looking to get pretty far from the hustle and bustle and had $3.5million burning a hole in your pocket, this Yellowstone-looking
massive cabin home
might be just the place for you.
Unlike most lake homes, this one looks very lived in full-time. The stocked pantry and full workshop really scream "Retirement Home" in my mind.
With just over 5300 square feet of living space, five well-appointed bedrooms, five bathrooms, two stories, a detached shop, plenty of lakefront, and your own personal dock... this looks like a dream out in the middle of nowhere. Unlike a lot of Oklahoma's most expensive homes, this one actually looks really well put together. Everything matches, one theme, etc... It's a rare case of the wealthy having good taste.
Peek Inside this $5million Lake Texoma Mansion for Sale
People always say "If you're gonna dream, dream big." That is precisely what the builders of
this lakefront home
on Texoma did.
10,000 square feet of total living space. Six bedrooms, seven baths, walls of glass offering panoramic views of picturesque Lake Texoma. A huge beachfront on four and a half acres. Add in the gourmet kitchen, screened sunroom, legit theater, and game rooms, an 80-foot observation tower, plus an elevator to ensure everyone can catch a vista-view, this would be a fantastic place to call home or have available for a weekend or two each year.