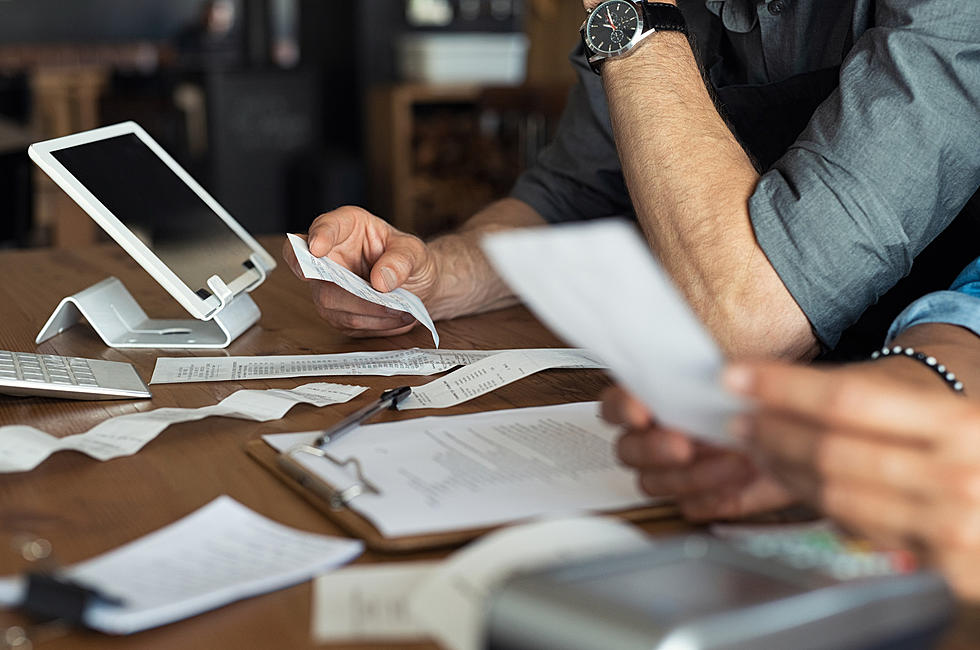 The City of Lawton is Updating Their Online Utility Payment Site
Ridofranz
The City of Lawton is updating its online utility payment and services website. The new and improved portal will launch on Monday, March 21st (03-21-22). The updated system by Tyler Technologies' Munis Utility Billing CCS (Citizen Self Service) in conjunction with Liberty National Bank will be far superior to the current system. It will be a one-stop-shop for not only paying your utility bill but all kinds of other services as well.
With the newly updated site, you'll be able to make payments, check both current and past water bills, payment history, and even submit service requests and review the status of requests. You'll also be able to get real-time details on your meter and water usage. Sounds like an amazing site and a lot better than what we're currently using. You can get additional details below from the City of Lawton press release:
The BIG QUESTION that needs to be answered and the one I'm sure you're asking right now is "What about services charges?" That's the one thing that's not covered above and honestly the first thing I looked for and wanted to be answered. Will the current charges for online payments remain in place? Will they be the same amount or more? Maybe we'll all get lucky and the service charges will go completely away. I seriously doubt it, but it would be awesome if they did. Who knows, it could happen...Guess we'll have to wait and see.
Along with the new and improved utility payment and account website/portal, the City of Lawton is also updating the bill itself. They'll be making some changes to the water bill with how it looks and reads. You'll get more information about usage and a better breakdown of charges and costs. You can click here to see a sample of the new updated City of Lawton water bill. All the changes are supposed to take place and the new system should be up and running on (03-21-22). You'll need to make sure you re-submit all your payment options and account information to be able to access and use the new system when it launches.
Tour the most expensive house for sale in Oklahoma!
It's being called the most premier luxury listing in all of Oklahoma on
Zillow.com
. This massive mansion in
Arcadia, OK. at 400 Deep Fork Circle
is listed by
Ty Burnett of 525 Realty Group
. It currently has an asking price of
$5,950,000
making it the most expensive, if not one of the most expensive houses for sale in the entire state. So what will almost six million dollars get you? A lot! This epic 12,020 square foot estate sits on over 2.5 acres and features 7 bedrooms and 9 bathrooms. It comes with its own guest house, resort infinity pool, cabana, and gym. The chef-inspired kitchen features all professional, commercial-grade appliances. There's a THX theater room and entertainment suite complete with its own bar. The master bedroom has a see-through fireplace, huge celebrity-style closets a garden room, and heated marble floors in the master bath. It has a basement a wine cellar and tons of outdoor patio and sitting areas.
Scroll through all the pictures below and take a virtual tour of this one-of-a-kind epic estate located in Arcadia, OK.
Things To Do In Lawton - Fort Sill
Odds are, if you live here long enough, you'll simply forget how much awesomeness surrounds this community. It's like getting tired of an old toy, the new simply wears off... but, no matter what time of year it is, here are some things to do when you come to Lawton - Fort Sill
Where to Find the many murals by Justin Hackney's Spreading PAINT in Lawton, Fort Sill.
If you've driven around town you've probably seen all the murals we have in Lawton, Fort Sill. If you take the time to look you'll notice that they're everywhere. We're lucky to have so many talented artists that share their work with us regularly by painting murals. One name you've probably heard before is Justin Hackney and
Spreading PAINT
. His work of masterful murals can be found all over town. He's done some of the very best and has painted everything from rock stars to celebrities and everything in between. He has a style all his own and has painted murals in full color, vivid transposed negative style, and in black and white. Be on the lookout for his latest mural masterpiece he's going to keep painting them so long as people want them and there's wall space. Looking forward to seeing his next one! Check out the gallery below of Justin Hackney's Spreading PAINT murals and where to find them. We'll continue to add to the gallery as he paints them.
Top 10 most terrifying towns & scary cities in Oklahoma
While Oklahoma is well known for its beauty and friendly people there are a few places in the Sooner State you'll want to avoid. These are the most terrifying towns and scary cities in the state. It's not that they're bad places, or plagued with crime and other negative factors. The towns and cities below have one single thing in common. They all have active paranormal and supernatural phenomenons. From ghost stories to urban legends and tragic tales. A lot of these places are well known to those who live in Oklahoma and even all over the nation. If you're looking to get scared or do a little ghost hunting you can start with the list below.