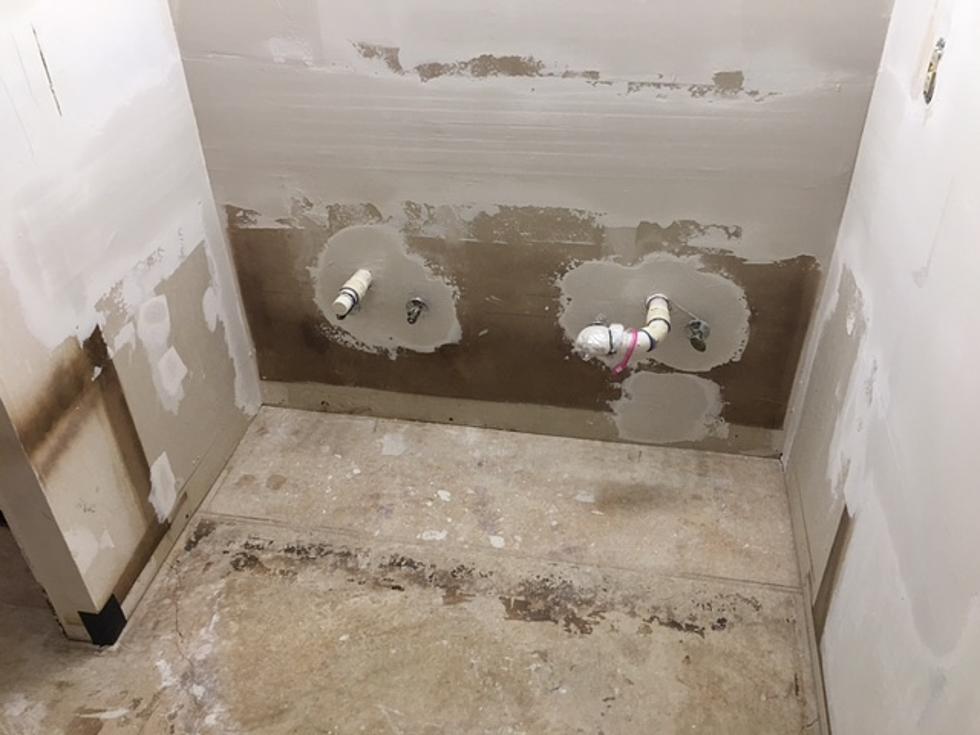 The Vacation Bathroom Remodel
TSM Lawton: Critter
I was out on vacation all last week, well not really a vacation. I spent the entire week remodeling the bathroom, doing all types of demo and repairs. More often than not whenever I'm on vacation, or take time off work I'm usually working on home improvement projects or wrenching on the truck. People think I'm crazy, but I love doing these projects and find them to be very relaxing. To me it's the perfect vacation and a really good use of my time and money. Plus, when I'm off work not doing anything I get really bored within a day or so and start looking for something to do. To me the project stay-cation is the best!
This whole bathroom remodel started when we realized that our bathtub was cracked and possibly leaking on the bottom of the tub. It was one of those old school one piece fiberglass tub units that were popular several years ago. It was really old, out dated and in serious need of replacement. So me being me I thought, "Hell let's tear it all out, everything in the bathroom and do a complete remodel." So I took a week off to get started and do all the demo and repairs so we can replace the tub and do some fancy tile work!
Using a hammer, pry-bar and reciprocating saw I removed the old tub enclosure down to the studs and prepped it for the new tub and tile work. After that I attacked the toilet, removed it and plan to replace it as well. I'm getting one of those taller, comfy potties that I can spend some quality time on without my feet falling asleep! After that it was time to address the walls. I had to remove a bunch of wall paper and border. A word of advise, if you're thinking to doing wallpaper anywhere in your home...DON'T!
There was wallpaper on top of wallpaper, several layers and a lot of damage done to the sheet rock when whoever tried to remove one of the layers in the past. So I basically had to replace some sheet rock, tape and bed, float it all out then texture the entire bathroom. This took the longest and if you've ever had to remove wall paper it can be challenging. It's not hard, but depending on what type of wallpaper it is and how many layers there are can cause some issues. After that was all done, I was finally able to paint and get it all dressed out.
Next week the tub will go in, the new toilet and all the tile work for the shower and floor. After that we'll get a new vanity, top and new facets to complete the project. It's been a long time coming and a lot of hard work, but the end results will be epic! I look forward to finishing and having an all new bathroom to enjoy for years to come. I'll share some pics of the completed job, I really should have taken some before pics as well...
LOOK: Famous Historic Homes in Every State