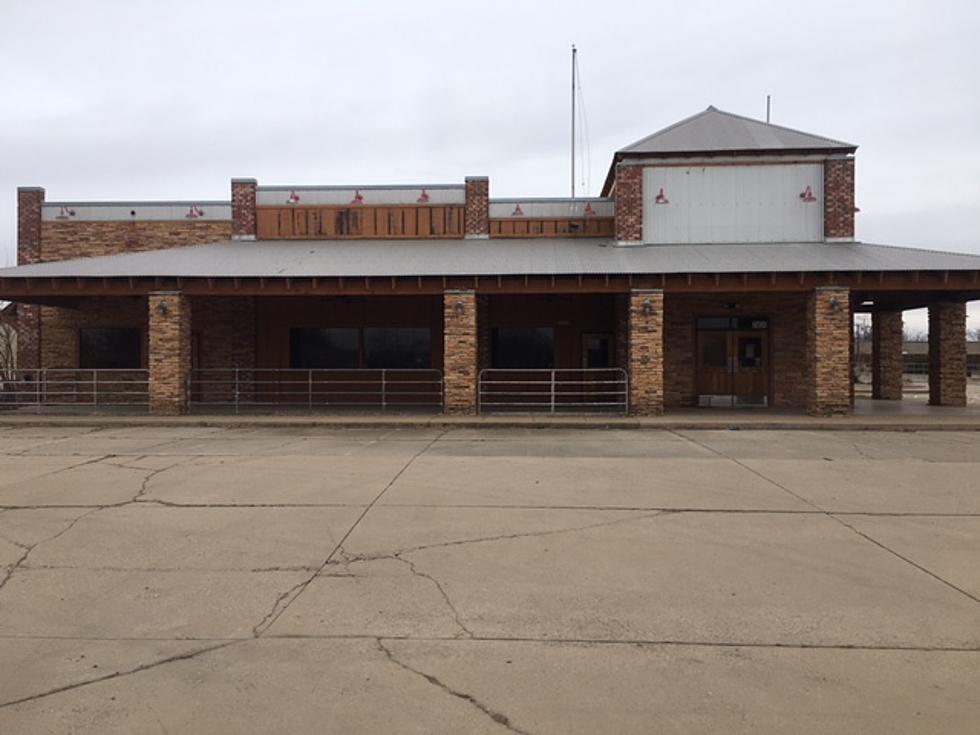 There's a Lawton Business Moving Into the Old Santa Fe Building on N.W. Cache Road!
TSM Lawton: Critter
The old rumor mill has been churning lately about a possible Lawton business opening up in the old Santa Fe Cattle Company location on N.W. Cache Road. It shut down years ago and has been an empty space for a really long time. Well, that's all about to change, and for the better. The rumors have finally been confirmed!
The Westside Backporch Drafthouse will be moving to the old Santa Fe Cattle Company location at 7405 N.W. Cache Road. It's great to see a local business growing and expanding. This move will allow them to gain lots of additional and usable space for the bar and dining area. Not to mention kitchen space and food prep.
The Backporch Drafthouse is an amazing restaurant and bar, if you've never eaten there you're definitely missing out. Their burgers are second to none and they also have all kinds of other great menu items and appetizers as well. Along with all the incredible eats, Backporch has a full selection of beers, wines, and hand-crafted cocktails. So if you're looking for a drink, a place to grab a bite, or both they've got you covered!
We've been hearing rumors of the move for a while now, but it was officially confirmed by Backporch Drafthouse last Friday (01-14-22) on their official Facebook page. No word yet as to when they'll be making the move or when the new location will be open, but hopefully it'll be by this Summer sometime. We'll keep you posted and as soon as we hear anything we'll be sure to pass it along. Looking forward to it!
Look inside this Epic Eastside estate for sale in Lawton, OK.
Take a look inside of the most expensive house for sale in Lawton, Fort Sill. This mini-mansion is an epic Eastside estate that's listed for
$1,500,000
by
Jeanne Rock of Re/Max Professionals
. If you've been on the Eastside on Flowermound Road you may have seen this house, it's
located at 610 N.E. Flowermound Road.
It's a 3,900 square foot, 4 bedroom, 3 bath, 3 living room, 3 car garage home that sits on 54 plus acres!
If you'd like to see what $1,500,000 would buy you take a virtual tour, scroll through all the photos below:
Things To Do In Lawton - Fort Sill
Odds are, if you live here long enough, you'll simply forget how much awesomeness surrounds this community. It's like getting tired of an old toy, the new simply wears off... but, no matter what time of year it is, here are some things to do when you come to Lawton - Fort Sill
The Dreadful Downtown Hauntings of Lawton, OK.
When it comes to ghost tales and hauntings Lawton, Fort Sill has more than a few scary stories to tell. The most active hauntings and paranormal/supernatural occurrences that have been reported seem to be centered around downtown Lawton. If you've lived here a while I'm sure you've heard a few of these terrifying tales yourself. If not check out the photo gallery below of the dreadful downtown hauntings of Lawton, OK.
America's Various Lawton's Ranked
For the record, Canada has a Lawton way off in Alberta but it doesn't count because a country's chosen icon can't be a leaf when it should have been an equally awesome bird of prey. 'Merica.