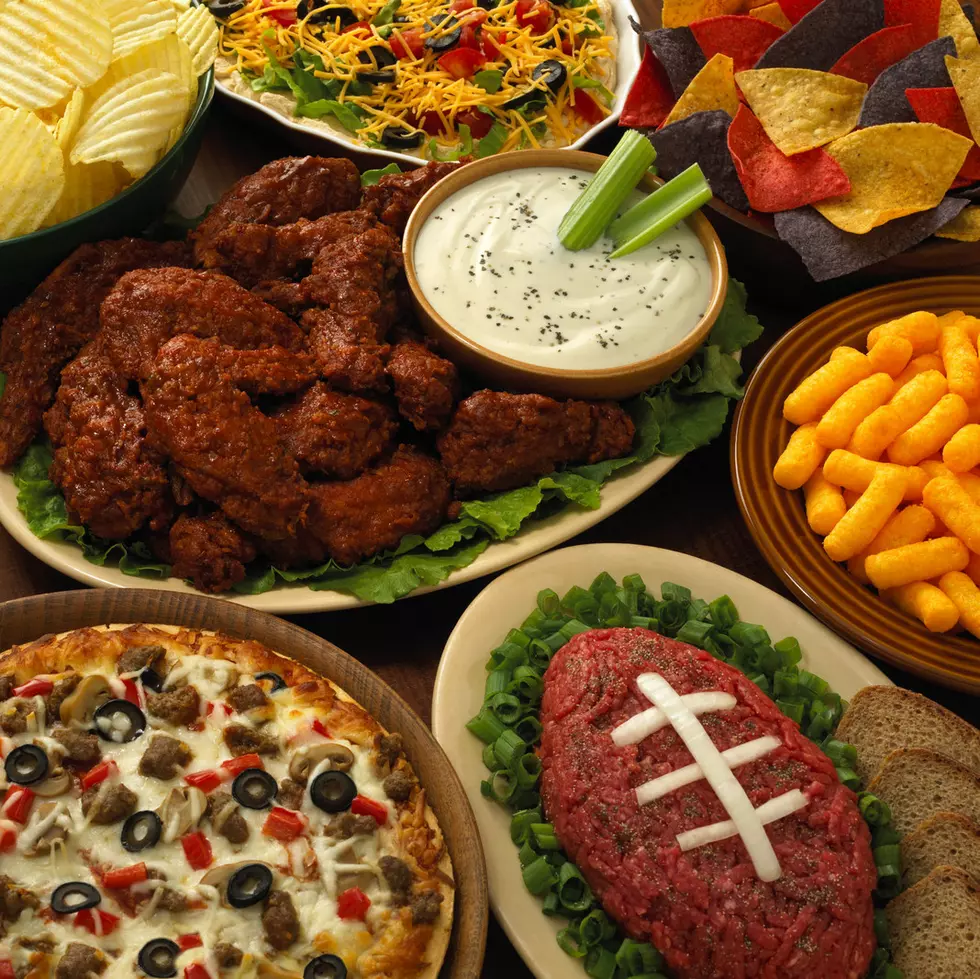 What are Your Favorite Snacks for the Big Game?
Jupiterimages
This weekend I'm looking forward to spending a little quality time in front of the big screen in the recliner with drink and snacks in hand. This Sunday is the BIG GAME and even though I won't have all the family and friends over to the house thanks to COVID-19, I'm still planning on making TONS of food and snacks for the few of us that will be watching the game together. The pandemic has really screwed up this years party just like everything else it's screwed up, but we'll just have to make the best of it, like it or not.  
For me the BIG GAME isn't really about the game itself, it's more about getting together, hanging out and eating tons of snacks and junk food. The game is more of a backdrop or filler to everything else and just an excuse to gather together for this annual tradition. Sure some games are more exciting and memorable than others, but no matter who's on the field it's always a good time having friends and family over. I'll certainly miss having everyone at the house this year, not to mention all the awesome snacks some of them would bring. A lot of these snacks or finger foods I only get once a year and only at the BIG GAME party.
Oh' well hopefully by next year this whole COVID-19 pandemic will be a distant bad memory. I'm all set for this weekend and started making preparations weeks ago. I went to the stores early and got most of everything we'll need so I plan to start Sunday with breakfast then nothing put pure junk from that point on. We're talking tons of Buffalo wings, pizza rolls, nachos, chips and dip, all kinds and type of pub mix and pretzel snacks and we'll have hamburgers and chili cheese dogs for lunch and more than likely dinner too. So what's your all time favorite BIG GAME snack or food? Take the poll and let us know.
LOOK: Here are copycat recipes from 20 of the most popular fast food restaurants in America