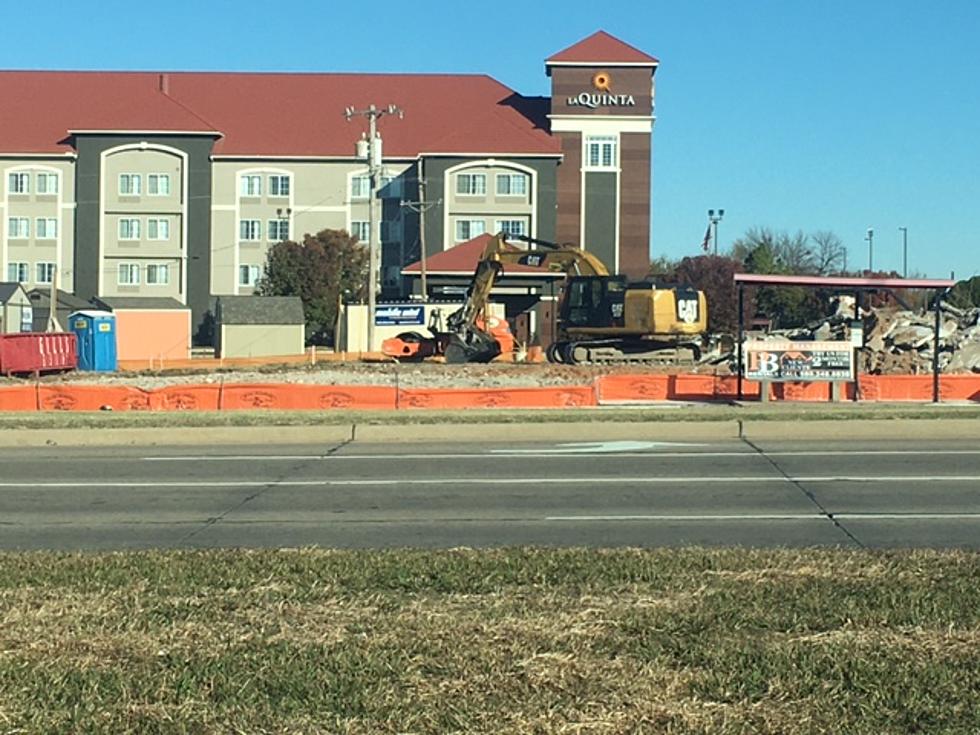 Another New Business is Coming to Lawton, Fort Sill
TSM Lawton: Critter
Looks like Lawton, Fort Sill is getting another new business, we're on a roll! If you've been down Cache Road headed West near the corner of 40th Street and N.W. Cache Road you've probably seen all the construction going on. The site is located between the Cache Road Square shopping center and Boot Barn. They're busy building something, so what's it going to be? We're all anxiously awaiting word with the official confirmation.
N.W. Cache Road is seeing more than its fair share of new construction. There are several sites under construction at this time, 2021 has been a busy year for new businesses moving to Lawton, Fort Sill, and opening up. A few days ago we reported on a new construction site near the corner of 38th Street and Cache Road. Click here for all the details. We're hearing it will be a new carwash possibly, but who knows?
It's exciting to see Lawton grow, not to mention having more options when it comes to services, shopping, and eating out. Just on Cache Road alone, we've seen Slim Chickens open up and we'll also have Mathis Brothers furniture and sleep center in town sometime soon. And that's just Cache Road, there are other places in town that we'll be seeing new businesses open. Not only bringing more options but more job opportunities as well. Our happy, humble medium-sized metropolis is growing and expanding!
We'll keep you posted on any additional details we get and as soon as we get confirmation on what the new business will be we'll pass it along. Can't wait to see what it will be. Maybe a new restaurant or retail store.  If you happen to know what it will be use the station mobile app to send us a quick message.
Happy 40th Anniversary to Massad's Gift Shop in Lawton!
Congratulations to
Massad's Gift Shop
for being in business for 40 years! They're located in the heart of beautiful downtown Lawton, Fort Sill at
413 S.W. C Avenue
across from the Central Mall. Massad's has been voted the #1 gift shop in Lawton, Fort Sill again and again. It's not just all the incredible products they have either, it's the awesome customer service and how helpful and friendly the entire staff is.
Massad's Gift Shop is locally owned and operated by Larry and Blanche Massad
who are brother and sister. They're some of the friendliest, nicest people you'll ever meet. They really care about all their customers, which they call friends and family.
Take a virtual tour of Massad's Gift Shop, scroll through the photos below:
Things To Do In Lawton - Fort Sill
Odds are, if you live here long enough, you'll simply forget how much awesomeness surrounds this community. It's like getting tired of an old toy, the new simply wears off... but, no matter what time of year it is, here are some things to do when you come to Lawton - Fort Sill
Look inside this Epic Eastside estate for sale in Lawton, OK.
Take a look inside of the most expensive house for sale in Lawton, Fort Sill. This mini-mansion is an epic Eastside estate that's listed for
$1,500,000
by
Jeanne Rock of Re/Max Professionals
. If you've been on the Eastside on Flowermound Road you may have seen this house, it's
located at 610 N.E. Flowermound Road.
It's a 3,900 square foot, 4 bedroom, 3 bath, 3 living room, 3 car garage home that sits on 54 plus acres!
If you'd like to see what $1,500,000 would buy you take a virtual tour, scroll through all the photos below:
The Weirdest Stoplight Locations In Lawton
Driving around town, a person might logically assume the stoplight locations were picked by throwing darts at a map of Lawton. Here are some of the standout, more oddly placed traffic control devices.