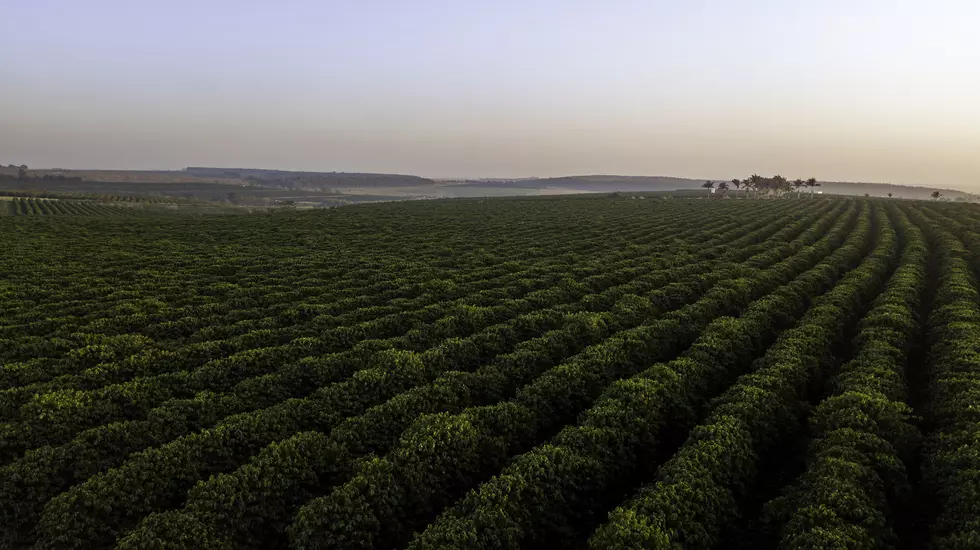 Is Oklahoma Farmland & Agriculture Under Attack by China & Other Foreign Countries?
Julio Ricco
By now it's no secret that China and foreign-backed investors are buying up enormous amounts of farmland in rural Oklahoma. We're talking hundreds, even thousands of acres. At this time the Sooner State ranks #2 in the nation when it comes to the amount of land being purchased/owned by foreign entities and individuals.
It's illegal in the state of Oklahoma for any non-U.S. citizen to purchase or own land. There are exceptions to this, but overall the state constitution forbids this in Article XXII Section 1 and 2. But like most laws, it only keeps honest people honest. So how are these foreign entities and individuals buying up land if it's illegal?
Watch the recent report from KOCO 5 News about China's land grab in Oklahoma
Sadly they're able to go around the law by doing straw purchases or through shady, long-term land leases. They obtain the land illegally in other words. It may be in someone else's name or corporation, but it's being paid for and controlled by foreign interests. The issue or threat isn't just in Oklahoma either, it's nationwide!
We did a story on this earlier this year in February titled 'Why are the Chinese buying up as much land as possible in Oklahoma?' Unfortunately, the problem persists and is even getting worse. Click here to read the article. Most agree that the primary reason foreign entities and individuals are buying up land in Oklahoma is medical marijuana. However, there's a whole lot more at stake than just medical marijuana and profits!
Hit play on the video below to learn more about the China land grab in the U.S.
By owning vast sections of land in Oklahoma and throughout the U.S. these foreign entities and companies could easily control the nation's food supply. We're talking livestock, grains, fiber, fruits, vegetables, and just about everything else. Imagine a foreign government in control of our food supply, it would be catastrophic.
It's becoming a national security issue and one that the states and federal government are working to resolve. There's been a lot of coverage about this recently from the state to the national level. News agencies across the country are now reporting on the issue and looking to lawmakers to remedy the problem ASAP!
Take a look inside this epic 1960s retro motel in Oklahoma!
It's the ultimate retro vintage motel stay in the Sooner State! If you've ever wanted to step back in time and experience the "good old days" once again, or maybe for the very first time, you're in luck. Take a break from the usual, boring, and mundane hotel room by booking a stay at this 60s-style motel in Oklahoma City, OK.
The Classen Inn
is one of the most unique and colorful motels in the state, if not the entire nation. It was originally built back in 1963 and has been completely remodeled, refurbished, and reimagined. If you're looking for a place to stay while on vacation, staycation, or on a weekend getaway why not make your accommodations a part of the vacation fun by staying at the Classen Inn in OKC.
You can click here to book your stay.
Scroll through the photo gallery below to take a virtual tour of this EPIC 1960s retro motel!
Top Mispronounced Towns That Show You're Not From Oklahoma
Just for funs, try to pronounce these town names before hopping to the phonetics...
Look Inside This EPIC $6,950,000 Oklahoma mansion!
Take a tour of this incredible mansion in Oklahoma City, OK that's for sale. If you have
$6,950,000
you could be the proud new owner of this one-of-a-kind estate. It's located at
9200 N. Sooner Road in Oklahoma City, OK.
and is listed by
Kermit Brown
of
Chinowth & Cohen Realtors
.Can you imagine actually living here?
Scroll through all the pictures for a look inside and take a virtual tour of this one-of-a-kind OKC mansion.
See How The Ten Most Dangerous Cities In Oklahoma Rank
While some of Oklahoma's most dangerous cities may not be a total shocker, there are some real surprises on this Top Ten list.