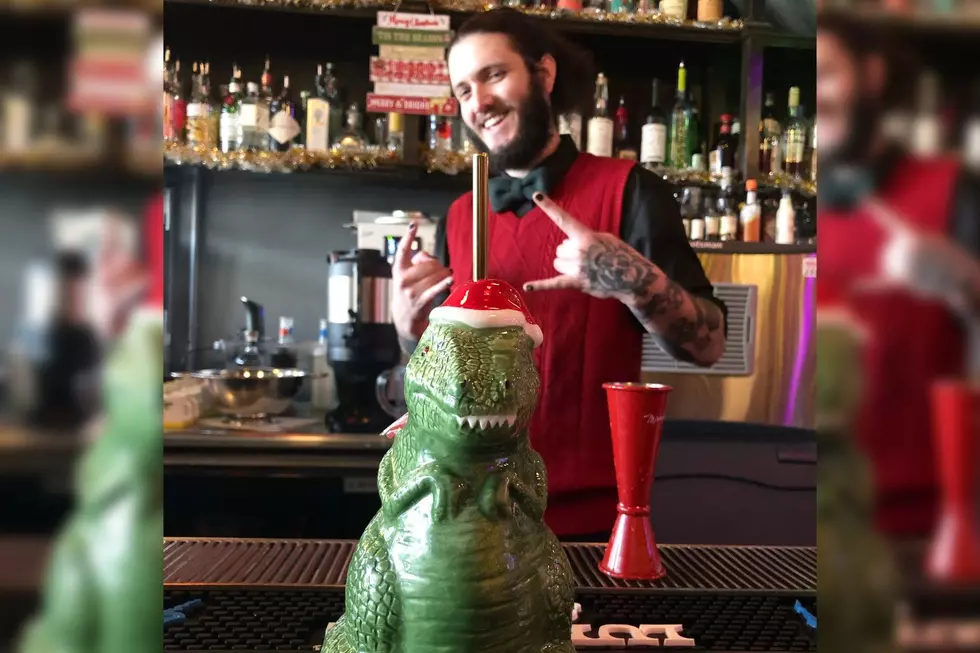 Try a Whole Menu of Holiday Drinks at this Oklahoma City Bar
Ponyboy, Facebook
I love a themed drink, but as it's Jeri Christmas season, a holiday-inspired drink is exactly what Santa ordered! There's a bar in Oklahoma City that's having a pop-up Christmas cocktail bar now through December 30!
Ponyboy is a bar located in Uptown on Oklahoma City's NW 23rd Street. They're celebrating the holiday season with with Miracle on 23rd Street at Ponyboy. They have reservations for this festive pop-up cocktail bar available now through the end of December. This would make the perfect weekend outing for your friends or cousins, who are above the age of 21, to celebrate the holiday season together!
 

 

 

View this post on Instagram

 
They have a full list of the Miracle Cocktails on their website, but below are a few that have me feeling extra jolly.
Santa's Little Helper - GARDEN CLUB GIN, SPICED CARAWAY SYRUP, EUCALYPTUS, SAGE, LIME, SELTZER (As Jeri Christmas, I am Santa's Little Helper, so I appreciate there being a specialty drink honoring us.)

Elfing Around - LA MARCA PROSECCO, PRAIRIE WOLF DRY GIN, MULLED WINE REDUCTION, GRAPEFRUIT SHRUB, AROMATIC BITTERS, ORANGE BITTERS (Anything with mulled wine and orange MUST taste like Christmas.)

Yippi Ki Yay Mother F****R! - BARBANCOURT RUM, HAPPY GYPSY RHUM AGRICOLE, HIDDEN HARBOR OVERPROOF RUM, UBE & COCONUT ORGEAT, ACID-ADJUSTED PINEAPPLE JUICE (I'm here for anything with rum and coconut, honestly.)
THEY EVEN HAVE CHRISTMAS-THEMED SHOTS!
Nice Shot - BACARDI SUPERIOR RUM, PEPPERMINT TEA, CHOCOLATE (Obviously Jeri Christmas is on the nice list, that's why the Nice Shot has rum in it.)
Naughty Shot - EVAN WILLIAMS BOURBON, CINNAMON (Even though Jeri Christmas is on the nice list, I wouldn't say no to a shot of naughty.)
And last but not least, all of the cocktails come in ADORABLE Christmas-themed cups!
Looks like Jeri Christmas will need to make a trip to Miracle on 23rd Street at the Ponyboy this holiday season! If you make it to this bar, let me know which Christmas-themed drink made you dance like a sugar plum fairy.
Top 10 Best Christmas Towns In Oklahoma
While Christmas may not always feel like Christmas in Oklahoma, we put on that holiday spirit all over the Sooner State. Here are the top destinations to find a little holiday cheer.
Top Oklahoma Christmas Parades
Oklahoma is one of the best places in the nation to celebrate the holiday season! There's festive activities and bright light displays in almost every other town in the state. But one of the most magical events is a Christmas parade! Oklahoma has some awesome Christmas parades that are perfect for celebrating the holiday season.