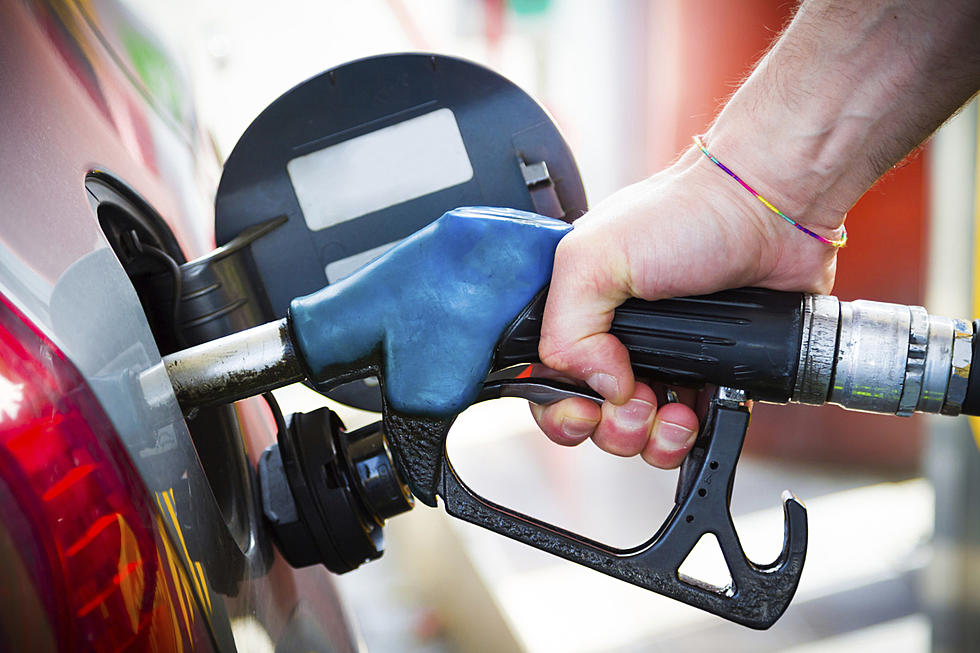 How To Stretch Your Fuel On The Oklahoma Highways
LorenzoPatoia
Whether it's politics, supply and demand, or all of the above you shouldn't let the current record-high fuel prices completely kill your summer plans with the family. There are ways to stretch your fuel consumption or maximize your range and economy while on the road.
First and foremost, your mileage depends on which fuel you put in your tank. We've talked before about how the cheaper E-10 Ethanol option may be costing you more money in the long run since the average vehicle will get lower fuel economy using it. Still, the other option is something straight out of Days of Thunder.
There's a scene in the 1990 Tom Cruise NASCAR classic about the premise of drafting the car in front of you.
As the aerodynamic law goes, if you can slide into the turbulent slipstream of another vehicle, you can go just as fast while using less power. If you use less power, your fuel economy improves.
If you spend enough time online, you'll eventually run across a community of people that devote their time on the American highways to this practice. They call themselves Hypermilers and it is their life's mission to maximize those MPGs.
As I driving back to Lawton from a vacation back home, I was bored enough and fighting a serious South headwind to the tune of 11 MPG in my vehicle, so I decided to see if drafting on the highway actually worked. The results were spectacular.
While cruising down I-35 near the Kansas border, I noticed that I was passing semi-trucks like there were standing still. They too are trying to maximize fuel economy. Since 11 MPG is ridiculously depressing, I decided to slow from the 75 MPH speed limit down to match the speed of an Amazon truck at around 62 MPH following closely, about 100 feet behind.
If you didn't know, fuel economy is instant. The "average" that your dash will show you is from the previous 30-50 miles of driving. For the most accurate measurement, reset it to show an actual figure in that moment. Following the Amazon truck jumped my MPGs up to 14... Not bad for a forty-mile-per-hour headwind, but not nearly what I know my truck can do in ideal conditions.
After ten or fifteen minutes I got really bored of following that truck at such a slow speed. I also started thinking "What if the tread suddenly comes off those tires?" It happens often enough, I started thinking this may be too dangerous. Then a big Ram truck hauling a horse trailer passed me like I was standing still.
If following a semi-trailer improved my mileage by nearly 25%, could I get more if the trailer was much lower to the ground, more in line with the size of my vehicle?
It took a few minutes, but I caught up to that cowboy rolling down the road. Managed to match our speeds with the cruise control too, 79 MPH. So fast I figured I'd probably fall back down into that 10-11 MPG range, but that's not at all what happened... It went up.
As this horse-hauling stranger and I formed the unique "Convoy" highway bond, I slowly watched my fuel economy average rise even more at a speed that cuts my home-to-Lawton commute by almost an hour.
Granted, we lost each other in OKC. He went one way, I took another, but imagine my surprise when he passed me again by the time I hit the first toll booth on the turnpike.
Shake and Bake Baby!
I ended up following that truck and stock trailer all the way until he hopped off at Medicine Park. By that time, the winds had died down a little bit and my journey was almost over.
By the time I hit the pumps at the 100% gas station by 38th and Cache, the math doesn't lie. Drafting the horse trailer for most of my highway drive provided an average economy of just under 18 MPG... 17.8 to be exact, at nearly 80 MPH the entire way... Not bad kid.
While I reaped the rewards of a little turnpike science, it wasn't without dangers. There's a fine line between drafting and tailgating. If something were to happen ahead of us, odds are I wouldn't be able to see and react to it until the vehicle ahead of me did.
What if he had to stop quickly? What if a tire had blown in this heat? There is a considerable amount of "what if's" in this scenario, but the 65-ish% improvement to fuel economy was worth the risk to me this time around.
During this time of unprecedented inflation and fuel costs, perhaps it's time to bolt the hood ornaments back on cars and convoy everywhere we go. It works for migratory birds, the science says it works for passenger vehicles too. Don't let gas prices kill your fun, just make the most of the efficiency you can get. 10-4 rubber ducky.
Top Mispronounced Towns That Show You're Not From Oklahoma
Just for funs, try to pronounce these town names before hopping to the phonetics...
Fun & Kid Friendly Oklahoma Vacation Destinations
Far too often, some bored Karen whose only personality trait is complaining about everything will say something along the lines of "There's nothing to do in Oklahoma..." That's simply not true. There is a ton of stuff to do in Oklahoma that you and the kids will love, you just have to know where to find that stuff and have the gumption to hop off the couch and go do some of it.
Oklahoma's Most Legendary Food Challenges
While you can certainly accept social trends in eating at chain restaurants for the rest of your life, you'd at least get a show with your dinner while watching the iron stomachs of Oklahoma tackle the biggest and most legendary food challenges at the various mom & pop restaurants spread all across the Sooner State.
Getaway, Relax, Unplug & Unwind at Oklahoma's Premier & Most Luxurious "Glampgrounds" Located in Lawton, OK.
See the Most Epic & Unusual Oklahoma Airbnb Rentals!
Take a break from the boring and ordinary and make your next overnight stay more spectacular and memorable. These rentals are a lot more than just a place to stay, all of them could easily be a vacation destination and experience all on their own! If you're planning a staycation or vacation in Oklahoma you should definitely check out these epic and unusual
Airbnb
rentals versus booking just a plain old room at a hotel or motel. You could make your accommodations a part of the experience itself by staying at any of these amazing places in the Sooner State.
Scroll through the photo gallery below to check them out.