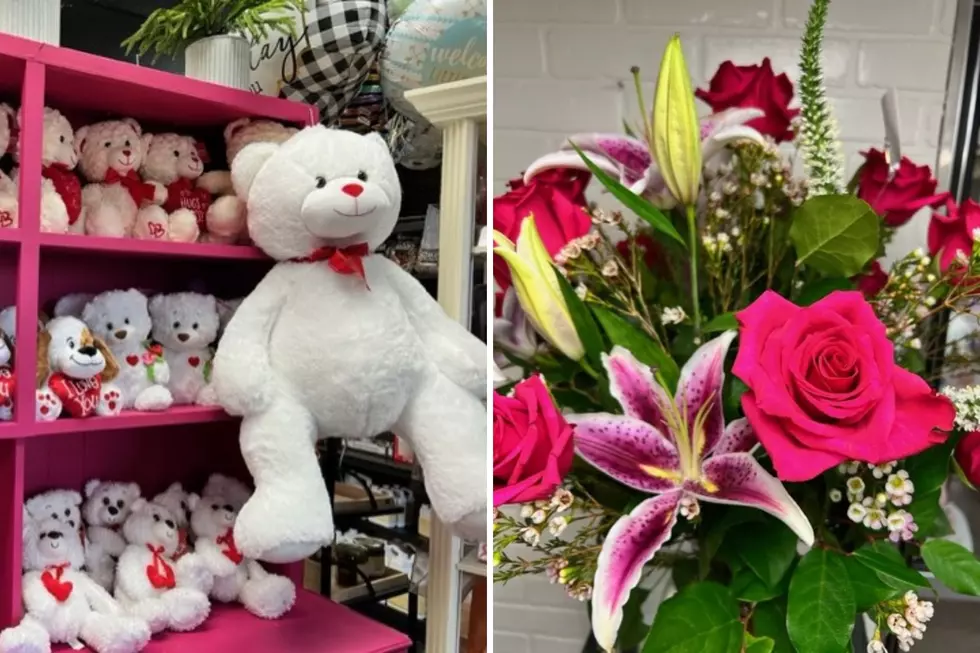 Jeri's KLAW Cupids – Flowers By Ramon
Jeri Anderson, Townsquare Media Lawton, Canva
Love is in the air at KLAW 101, and we want to include our listeners in all of the fun with some great gift ideas from some of our favorite places to shop!
I got to stop by and see Lori from Flowers by Ramon, and take a look at all of the great gift ideas for the national day of love. Lori said, "don't be a stupid cupid" and be sure to order your valentine's flowers early! In fact, if you want to have your order delivered, why not have it delivered on Monday, February 13? then your valentine can enjoy them all day long on Valentine's Day!
Flowers By Ramon has beautiful cut floral arrangements ready for purchase and can make just about anything that you want or need, but they have so much more! One of my favorite things is their selection of candles and other smell-good items from Tyler Candle Company. I'm a huge fan of the Diva scent myself! I love it in the candle form, but I am also obsessed with the glamorous wash. It's the perfect scent for warm sheets!
Flowers by Ramon also has jewelry, stuffed animals, candy hearts, Valentine's Day wreaths, chocolates and so much more.
But, if you prefer to celebrate Galentine's Day, which falls on Valentine's Day Eve, and celebrates friendships of all kinds, Flowers by Ramon has you covered there as well with a very special arrangement just for Galentine's Day! But, remember, "don't be a stupid cupid," and order early!
Flowers By Ramon is also giving away a Valentine's Day gift during Jeri's KLAW Cupids!
You could win a dozen long stem roses from Flowers by Ramon in Jeri's KLAW Cupids Giveaway going on right now! To enter in to win, message us "CUPID" on the KLAW mobile app!
Take a look at more great Valentine's Day gift ideas from Flowers By Ramon!
KLAW Cupids - Flowers By Ramon
Best Date Nights in Lawton, Oklahoma
Looking to plan a fun or romantic date night in Lawton, Oklahoma?? Check out these activities and restaurants right here in Lawton!
Oklahoma's Award Winning Restaurants and Bars
Over the past decade, several Oklahoma restaurants and bars have been recognized nationally for their innovative cuisine, cocktails and longstanding dedication to serving quality drinks and dishes to their fellow Oklahomans.
Top Oklahoma Wineries and Vineyards
Wineries and vineyards have been popping up all over Oklahoma over the last few years! Here are some that you should check out.