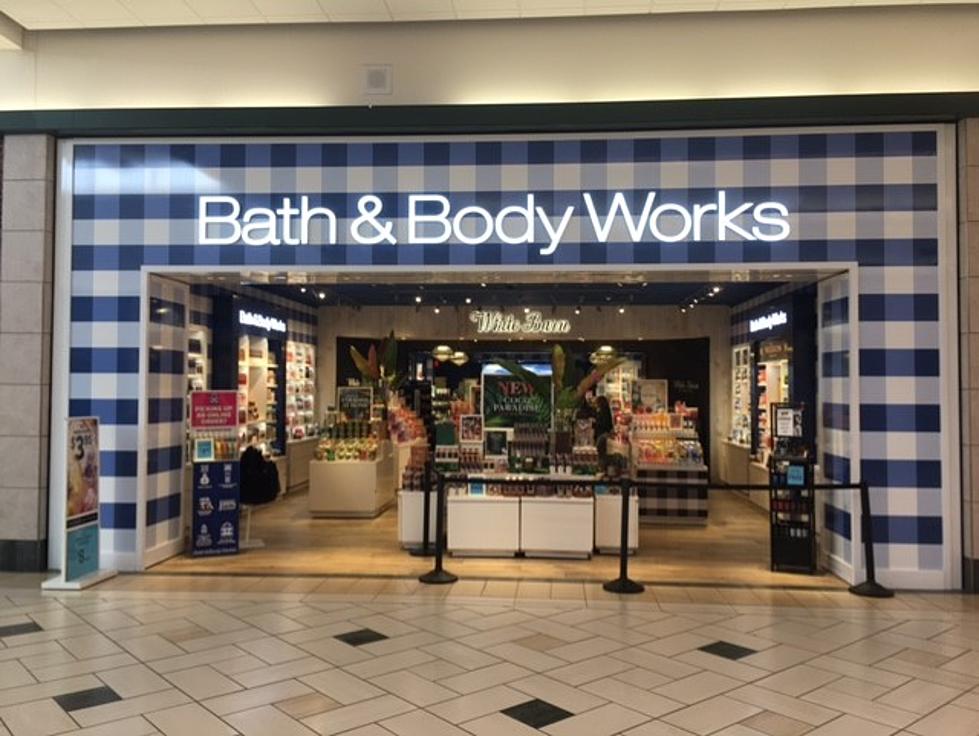 Bath & Body Works is Opening Second Location on the West Side at Lawton Marketplace
TSM Lawton: Critter
If you've been on the west side of town lately you may have seen the signs that Bath & Body Works will be opening a second location very soon. Their new store will be in the Lawton Marketplace on 82nd Street.
SCROLL DOWN TO LEARN MORE ABOUT BATH & BODY WORKS NEW LOCATION
The new Bath & Body Works will be next door to Five Below in the Lawton Marketplace. Initially, people thought that they were closing their location at the Central Plaza but that location will remain open as well.
Bath & Body Works is opening a second location in town at the Lawton Marketplace
We stopped by there today to take a look and see how things were coming along. According to all the signs the new Bath & Body Works will be opening spring 2023 in the Lawton Marketplace at 1732 NW 82nd Street.
THE NEW BATH & BODY WORKS WILL BE OPEN SOMETIME THIS SPRING
You can see from the signs that they're looking to hire. They have a Q.R. code posted on the window so stop by and scan it, or visit the official website at bathandbodyworks.com for current employment opportunities.
The Lawton Marketplace on 82nd Street has several new retailers that will open soon
The Lawton Marketplace is growing, there are several new businesses and retailers that will be opening at the shopping center soon. There's the new Bath & Body Works along with Burlington which will be opening soon.
SEVERAL NEW BUSINESSES & RETAILS ARE COMING TO LAWTON MARKETPLACE
Get all the details on the new Burlington here. We're also hearing a lot of rumors that Old Navy is relocating from the Central Plaza in downtown and will be opening a location at Lawton Marketplace with The Gap.
The new Burlington will be opening soon at the Lawton Marketplace on 82nd Street
We'll keep you posted on all the new retailers and businesses opening at the Lawton Marketplace. As soon as we get updates and confirmations we'll pass them along. It's great to see new companies coming to Lawton.
WHAT STORES OR RESTAURANTS DO YOU WISH WOULD COME TO LAWTON?
Having more choices when it comes to shopping and dining is a good thing. Looking forward to seeing what's coming next. Now if we could only get a Taco Casa and an In-N-Out Burger we'd be set. *Fingers crossed*
Look inside this Lawton, OK. 1.5 million dollar mansion
Take a quick virtual tour of this massive 1.5-million-dollar mansion in Lawton, OK. It's one of the largest, most luxurious, and most expensive homes on the market right now. It's truly a one-of-a-kind property that boasts 4 bedrooms, 5 bathrooms, and 5,900 square feet on 2 acres. It's located at
350 North West Hillary Road in Lawton, OK.
and for
$1,500,000
it could all be yours! This impressive home is one of the most epic estates on
Zillow.com
. It's currently listed by
Barry Ezerski
of
RE/MAX Professionals
.
Scroll through the photo gallery below and take a peek inside this 1.5-million-dollar mansion for sale in Lawton, Oklahoma.
Top 12 trashiest Oklahoma towns & sleazy cities
It's a top 12 list you don't want to be on. Unfortunately, these 12 towns and cities have been selected as some of the worst and by worst I mean trashiest and sleaziest in the Sooner State. These dirty dozen were selected by Google using factors like crime, violence, drug abuse, unemployment, income rates, and even the overall appearance of the town or city. It factored in things like rundown or abandoned properties and vehicles when ranking how trashy or sleazy a town or city is. You can scroll through the photo gallery below for the results.
25 hilarious Oklahoma personalized tags DENIED by the DMV
A great way to personalize your vehicle is with a custom license plate. There are some pretty creative and funny tags running around the Sooner State. Some are easy to get, others will have you scratching your head trying to figure it out what it says. Personalized plates are very popular and we're seeing more of them on the road every day. However, there are some rules and restrictions when it comes to what you can and can't put on your plate. If it's considered obscene, vulgar, demeaning, or includes any mention of drugs, alcohol, or illegal activities it will be DENIED. Check out the photo gallery below of some of the most hilarious tags that were rejected by the Oklahoma Department of Motor Vehicles. WARNING: some of these could be considered offensive so if you're easily offended proceed with caution. You have been officially warned.
The Top 5 most frightening Oklahoma myths & monsters
These five frightening Oklahoma myths and monsters will keep you up at night. We're talking about pure nightmare fuel. No matter what you believe or where you live you aren't safe from these legendary fiends of absolute terror. You can find these sinister creatures in the deep woods, lakes, and even within city limits across the Sooner State. Even your home isn't safe from these monstrous beasts. If you've lived here for a while you may have heard of some, maybe even all of these mythological and supernatural monsters below.