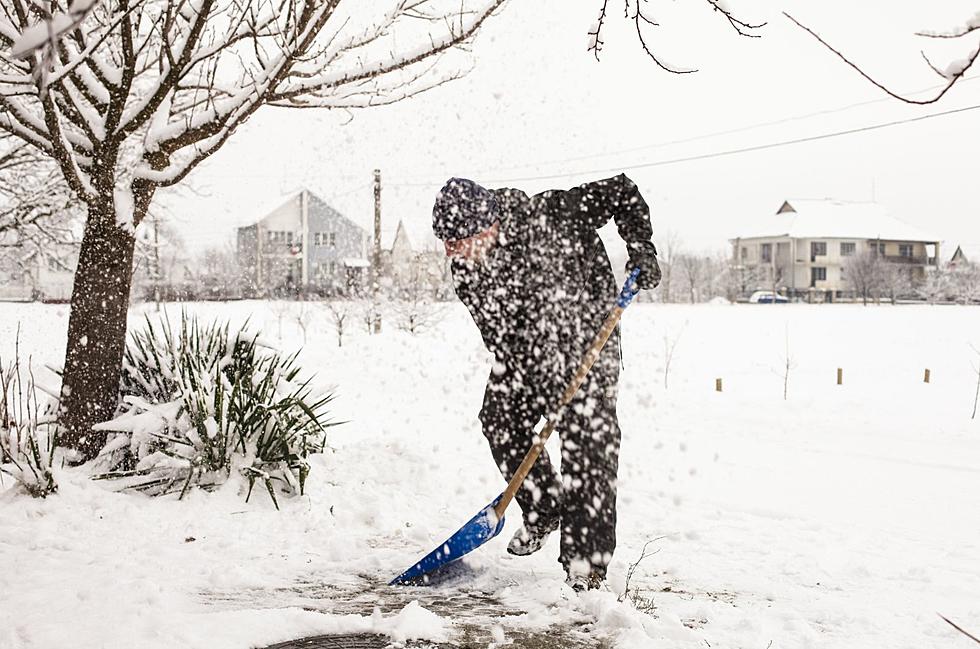 Oklahoma Persimmons Reinforce the 'Big Daddy Snow Storm' Winter Predictions
Canva
While it is, or was, regionally known in some circles for decades, social media is just now shedding light on an old-timers trick to predicting the coming winter season.
It has everything to do with the seed of a persimmon.
They look a little like an orange pomegranate, right? The persimmon tree is native to Oklahoma and much of the United States between Oklahoma and Connecticut.
As the story goes, if you cut open a persimmon seed, it'll tell you what to expect of the coming winter in your area.
The embryonic leaf within the seed may be shaped like a fork, a spoon, or even a knife.
Forks generally represent a mild winter where they're found. Spoons are synonymous with snow shovels, indicating you should expect lots of snow, and a knife is rumored to represent the kind of frigidly cold temps that will cut straight down to your bones.
Oklahoma's persimmon seeds are showing spoons this year.
 How much snow is Oklahoma expecting?
Truth be told, it's really hard to predict the weather. We know this because our area meteorologists can rarely accurately predict what the afternoon will be like, let alone forecast the weather months from now... but some of the most accurate weather pros on the web have made bold predictions so far.
The Frozen Wichita Mountains
When Southwest Oklahoma gets a rare blizzard with serious snowfall, the mountains take on a fresh and stunning look. It's something we all get to experience thanks to the video and camera work of a few awesome locals with a stellar YouTube channel,
The Pemberton Boys
. They flew their drones and explored the mountains across SWOK while the views were grand, putting it online for everyone to enjoy.
Gallery Credit: Kelso
Weird Oklahoma Dust Bowl Recipes To Stretch Your Budget
With grocery bills growing, take a page out of the most thrifty generation of Oklahomans. These Depression Era Dust Bowl recipes are easy on the wallet, delicious, and filling. You'll be amazed how much free food grows in your neighborhood.
Gallery Credit: Kelso
The top 10 Oklahoma pumpkin patches & corn mazes
If you're looking for a place to go for a little fall family fun you're in luck! Oklahoma is home to some of the biggest and best pumpkin patches and corn mazes in the U.S. People from all over travel to the Sooner State every fall to visit these incredible farms. Not only do they offer pumpkin patches along with corn and hay mazes, they also have all kinds of other activities like petting zoos, rides, arts & crafts, food, games, haunted attractions, and a whole lot more. So no matter what your idea of fall fun is, you can find it all in one place!
Gallery Credit: Don "Critter" Brown
The top 10 Oklahoma scream parks & haunted attractions
From truly terrifying to kid-friendly and everything in between. Oklahoma has some of the biggest, best and scariest haunted attractions and scream parks in the country. If you're looking for some fall family fun check out these amazing attractions for a frighteningly good time! If haunted houses aren't your thing you could always
hit the pumpkin patches & corn mazes by clicking here
.
In alphabetical order here are your top 10 "best" or "scariest" Oklahoma haunted attractions & scream parks to check out this Halloween if you dare:
Gallery Credit: Don "Critter" Brown