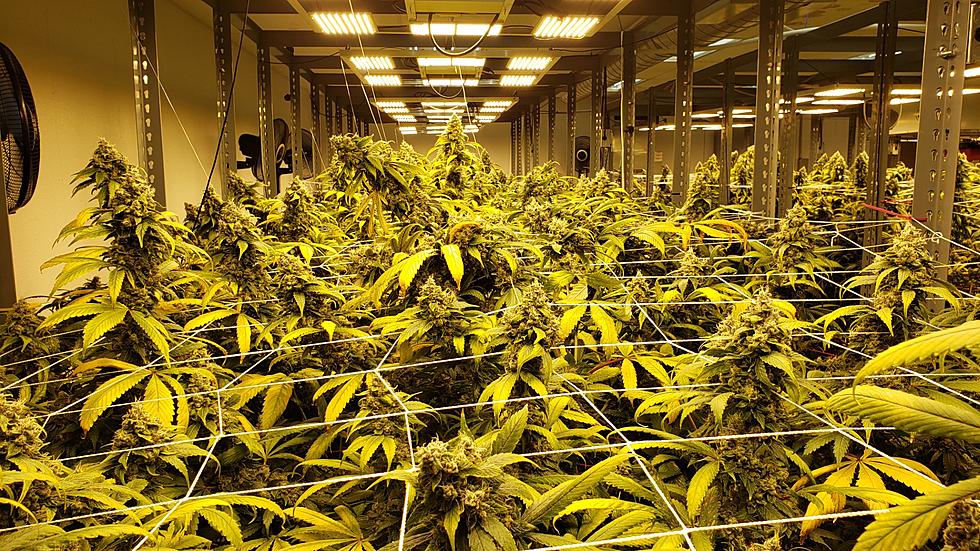 An Oklahoma Sheriff's Dept is Auctioning Off a Marijuana Grow
Kelso
It's fair to say that Oklahoma is neck-deep in a marijuana renaissance at the moment. Growers all over the state are producing way more weed than the public currently demands, and yet the green industry still manages to go on surviving.
Even with an above-need legal supply of products, there are still plenty of illegal cannabis grows all over. More than the government can handle--if you take their word for it. One of which is currently up for public auction in Johnston County.
There's a little 19-acre farm just south of Coleman, Oklahoma that has probably been the talk of that town for a while now. Inside a barn on the property, law enforcement officials discovered an illegal marijuana grow operation--growing pot without a license.
Subsequently, the parties were arrested and the property was forfeited. As all forfeited property tends to do, it's being offered up for public auction to the highest bidders, but it's not just a turn-key grow being offered. The sheriff's department is breaking it into pieces, selling it as a whole farm property plus a bunch of marijuana-growing industrial bits and pieces.
Tucked away in a pretty spectacularly insulated space in this ordinary-looking barn is a grow room full of high-dollar equipment the county will profit from.
Aside from the barn, the 19-acre property features a home, greenhouse, outbuildings, and enough space to do pretty much anything you want.
The starting bid for this parcel of structures is $755,000, which seems a bit high in terms of land-vs-location, but to each their own I suppose.
Potential bidders must also place a $25,000 deposit into the marketplace just to get their bid in, plus a $35 non-refundable fee to be included on the fun.
Additionally, they are auctioning off a bunch of high-dollar equipment to maximize the profits and try to attract buyers for the property that would have little or no interest in growing cannabis.
Things like grow lights, light controllers, HVAC systems, wall fans, water pumps, refrigerators, and more.
If you're so interested or just want to watch the madness unfold, here's the link to the auction. It doesn't begin until 9-11, but it could be a rather strange 48 hours.
Oklahoma's Infamous Haunted Grisso Mansion
While you've heard spooky tales of Oklahoma's haunted places, this Seminole, OK home might be THE most haunted place in the Sooner State.
Sporting four bedrooms, six bathrooms, a ballroom, and 11,000 square feet of living space, you too could have your own up-close experience with the woman and child ghosts that are rumored to still be wandering the villa today.
8 Unsuspectingly Hazardous Items That May Spark Oklahoma Wildfires
With increasingly dry conditions setting in across the Sooner State, it's worth being extra cautious.
Oklahoma Restaurants People Swear Are Worth The Drive
Eating out is entertainment. Sometimes it's you and your better half, other times you'll drag the family along with you. Either/or, if you've got time to kill and want to sample the best Oklahoma offers, here are the restaurants' everyone swears are worth every moment in the car to and from.
Things Invented in Oklahoma
When people think about Oklahoma, they think of what they've seen in movies. Tornadoes, the Murrah bombing, maybe the land runs, and probably meth... our four mountain ranges are as unknown as the contributions Oklahoma has made to modern life. Here are some random things that were invented here.