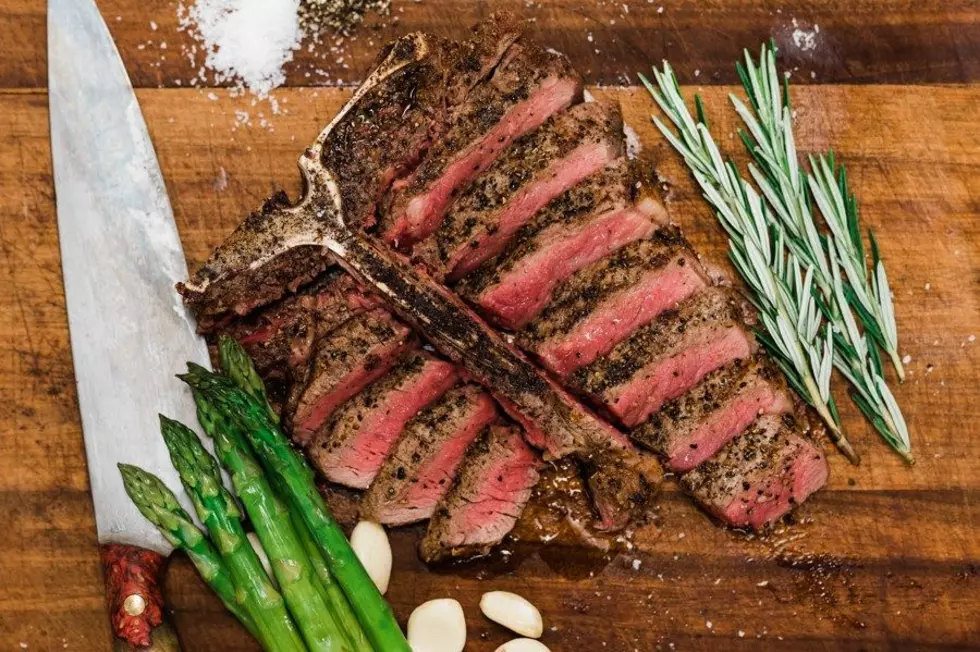 Oklahoma's Highest Rated Steakhouses
Mahogany Steakhouse Facebook
When it comes to steak, as Oklahomans, we rarely agree. We argue over everything that goes into a proper steak. Seasonings vs marinade, charcoal vs gas, grill vs oven, rare vs medium vs edible leather... the list goes on and on.
For instance, while I've had some of the most expensive steaks in the state, I prefer the ultra-affordable offerings at Fred's in Altus. Is it the highest quality beef? Probably not, but the seasonings and perfect cook make for an amazing meal... but therein lies a different problem. You can't exactly call Fred's a steakhouse because they offer so many dishes other than steak. It's more of a regular restaurant that happens to serve a delicious steak.
That's not a knock on Fred's... Their smorgasbord of other meals is equally delicious, it just doesn't fit the definition of this list.
If you asked the internet where the best steak in Oklahoma was served, you'd get a lot of widely varied answers, and it doesn't account for your own personal taste.
There's a speakeasy-type steakhouse in my hometown called The Rusty Barrel. All of my old friends and locals swear it's amazing, but when I finally had the chance to sample it, I realized something. My friends that never left home didn't know what a good steak was.
Luckily, the internet has a way to judge, well, everything... Here are the undisputed highest-rated steakhouses in Oklahoma where you're almost guaranteed to have a good meal.
Oklahoma's Highest Rated Steakhouses
Being a Top-5 cattle producer, you might expect to find a great steak on the menu of nearly every restaurant in the state, but life is never that simple or easy. The biggest hurdle isn't a lack of steak options on menus, it's the variation of personal tastes that drives reputations and reviews, but here are the steakhouses most Oklahomans can agree on.
15 More Amazing Southwest Oklahoma Hole-In-The-Wall Eats
It's far too easy to be lulled into thinking the same old chain restaurants are the "good" places to eat across Southwest Oklahoma. You won't find a single franchise on this list. It's all locally owned, locally run, sometimes a little run down, but you'll agree the meals are outstanding when you walk away with a belly full of the good stuff.
Oklahoma Diner's, Drive-In's, and Dive's Guy Fieri Raved About On TV
We all know Guy Fieri is the self-proclaimed Mayor of Flavortown, and as such, we generally trust his discerning palate to guide us to the best food any place has to offer. At least the places he tends to go often offer up some really good eats, and in looking at this list, having eaten at most of these places a handful of times, he's not wrong. Here are the Oklahoma original restaurants that have been featured on Triple-D.
New Oklahoma Laws That Took Effect November 1st
Another year, another bunch of new laws to learn. Most of them have little to no impact on the average citizen, the rest are so subtle in bureaucratic wording, they aren't important enough to even mention. Here are the notable things to take away and store in your brain-box.