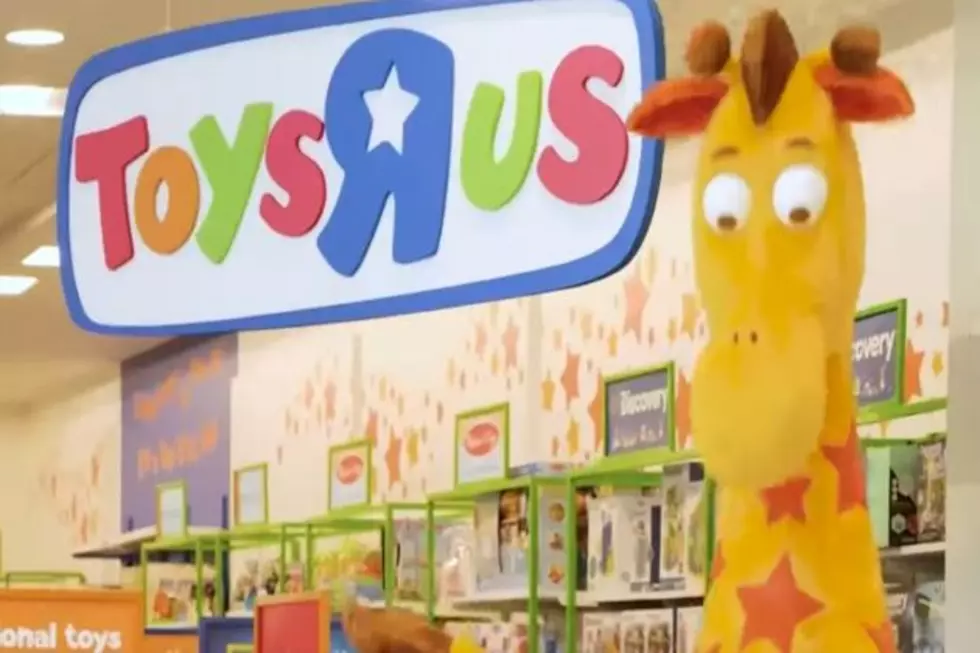 Toys R Us Returns to Oklahoma This Holiday Season
YouTube.com- Toys "R" Us
Here's some great news for those with kids or those who are kids at heart. Toys R Us is returning to Oklahoma just in time for the 2022 holiday shopping season! That's right, everyone's favorite toy store is back and yes that includes our friend Geoffrey the giraffe. Finding toys will be easier this holiday season.
SCROLL DOWN TO WATCH A VIDEO ANNOUNCING THE RETURN OF TOYS R US
Ever since they closed all their locations back in 2018 it just hasn't been the same. They always had the best toys and those hard-to-find items and gifts that seem to find their way onto every child's wishlist. After they closed most of us had to run all over town or try to find what we were looking for online, I'm glad they're back!
Hit play on the video below to learn more about Toys R Us returning this holiday season
So where will Toys R Us open up at and how many locations will they have in Oklahoma? Right now it's looking like we'll have two Toys R Us stores opening up this holiday season in the Sooner State. One in Oklahoma City at Penn Square Mall and another in Tulsa at the Woodland Hills Mall. Both will be inside Macy's department stores. That works out really well. This way you can get the kids and just about everyone else on your shopping list squared away at the same place and at the same time. Now that's convenient!
It'll be great having Toys R Us back. Hopefully, it will become a permanent thing and they'll just stay open all year round. It's been a while since I've made the trip to OKC or Tulsa and it's definitely been a while since I've been to a mall. I'm thinking this could be worth the trip and my time to get all the shopping done at once!
The top 10 Oklahoma pumpkin patches & corn mazes
If you're looking for a place to go for a little fall family fun you're in luck! Oklahoma is home to some of the biggest and best pumpkin patches and corn mazes in the U.S. People from all over travel to the Sooner State every fall to visit these incredible farms. Not only do they offer pumpkin patches along with corn and hay mazes, they also have all kinds of other activities like petting zoos, rides, arts & crafts, food, games, haunted attractions, and a whole lot more. So no matter what your idea of fall fun is, you can find it all in one place!
Eleven Things Oklahoman's Eat When It's Cold
When it comes to the favorite foods in Oklahoma, most of them revolve around a grill. Whether it's steak, burgers, dogs, BBQ, beer can chicken, etc... If it can be grilled, it will be an instant favorite across all palates in this state. But what do Okies survive on when it's cold enough to require the wearing of pants and a hoodie? Here's the quick list of things every Oklahoma home should be pumping out when the endless Summer finally ends.
Take a tour of this Harry Potter 'Hogwarts House' in OK!
Take a quick virtual tour of this EPIC Harry Potter 'Hogwarts House' that's FOR SALE in Norman, OK. If you have a spare
$875,000.00
or end up winning the lottery you could be the proud new owner, more like the King or Queen of this Sooner State castle. This 2-story one-of-a-kind magical mansion is located at
402 Scarlet Street in Norman, OK.
It features 8,551 square feet with 4 bedrooms, 3 full baths, 3 half baths, HUGE living rooms, a formal dining room, a wine room, a home theater, an ENORMOUS gourmet kitchen, and more! It's listed by
Lynne Siano
and
Christopher C. Clark
of
Metro Brokers of OK. Siano & Company
.
Scroll through all the pictures below to take a quick look inside and out at this incredible one-of-a-kind Hogwarts House:
See the Most Epic & Unusual Oklahoma Airbnb Rentals!
Take a break from the boring and ordinary and make your next overnight stay more spectacular and memorable. These rentals are a lot more than just a place to stay, all of them could easily be a vacation destination and experience all on their own! If you're planning a staycation or vacation in Oklahoma you should definitely check out these epic and unusual
Airbnb
rentals versus booking just a plain old room at a hotel or motel. You could make your accommodations a part of the experience itself by staying at any of these amazing places in the Sooner State.
Scroll through the photo gallery below to check them out.